$5 FLAT RATE SHIPPING USA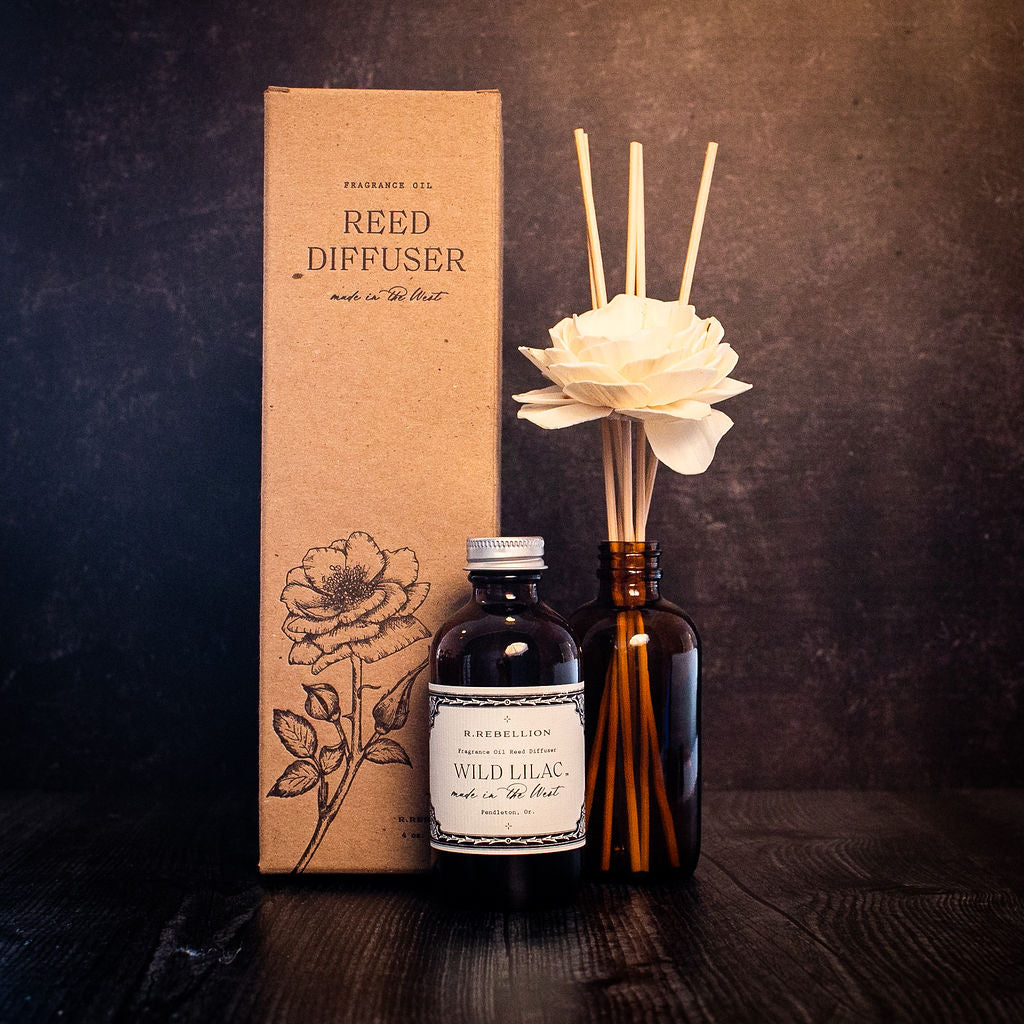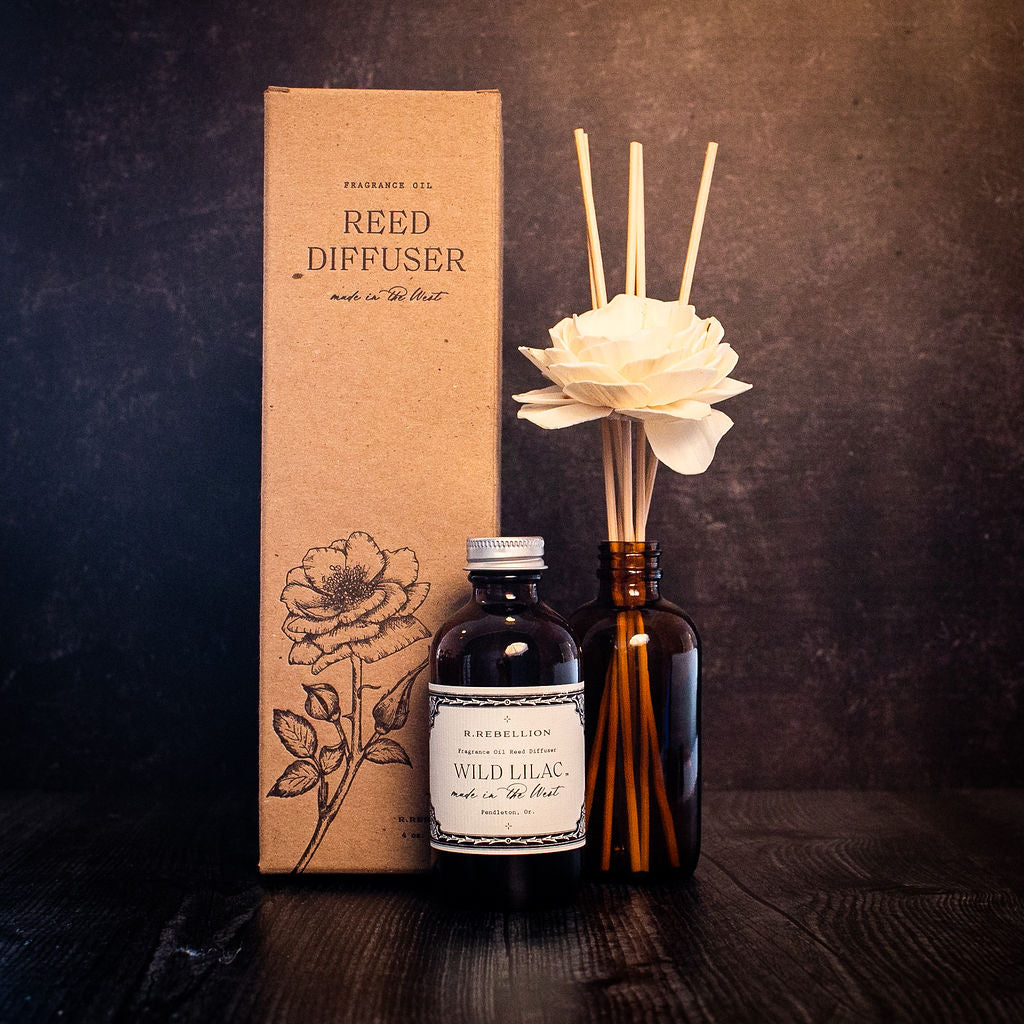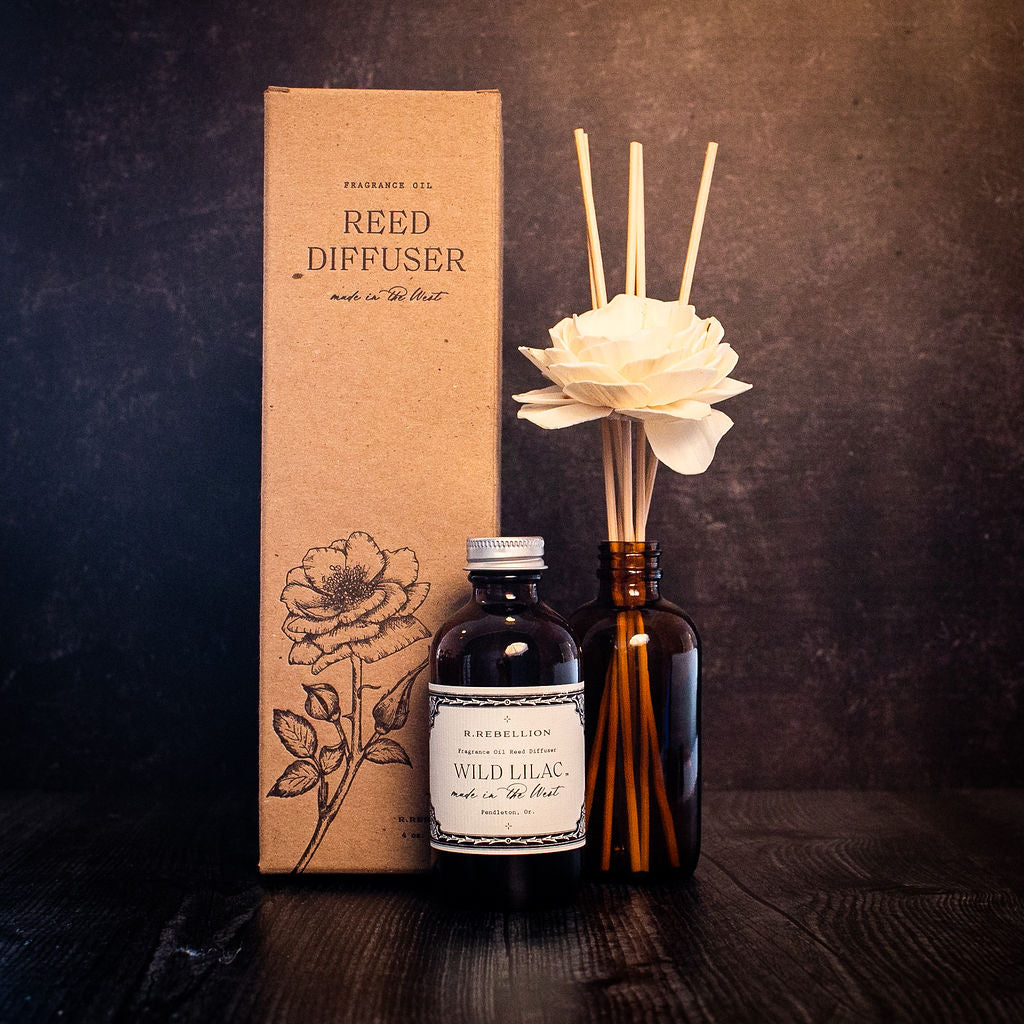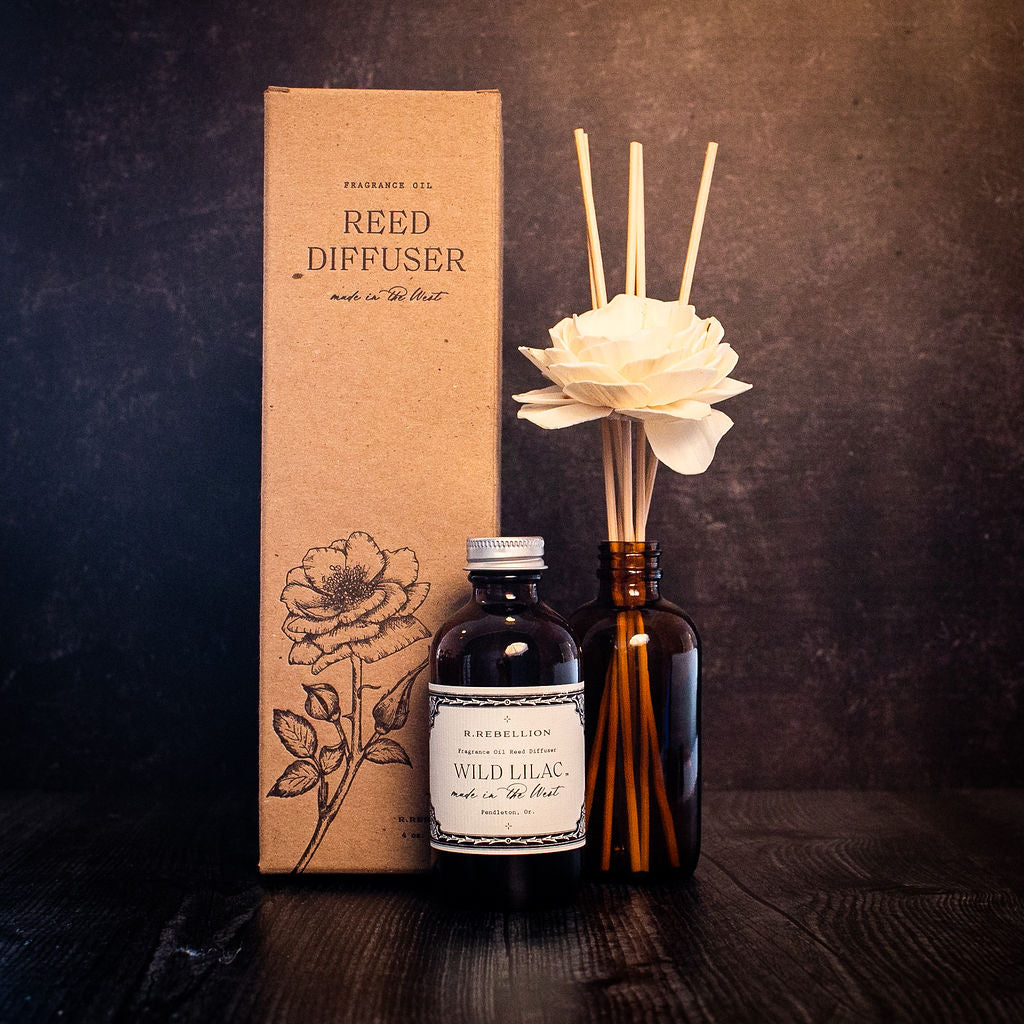 Perfect for adding subtle fragrance to small rooms, hallways, and areas you frequently walk past.
WILD LILAC: For those who love the smell of lilacs!  This scent smells so much like real lilacs in bloom, it will transport you back to all those wonderful spring memories. - Smells of childhood memories + new beginnings! Enjoy the this lovely scent long after the lilacs have stopped blooming!
Hand blended in our downtown Pendleton, Or. studio. Perfect for any room in the house, long lasting, flameless, scented decor. 
INCLUDES:
(1) 4 oz. Scented Diffuser Oil 
(1) Small Burlap Bag
(8) Reeds
(1) Sola Wood Flower (Assorted)
INGREDIENTS:
coconut oil, phthalate-free fragrance oil
DIRECTIONS:
Unbundle the reeds.  Cut the tip of one reed at and angle, and insert carefully into the back of your sola wood flower. Add reed to diffuser oil and enjoy.  For best results, flip all the reed except the one with the flower every 2 to 3 weeks or when you notice the scent fading.  Generally will last a total of 2 to 3 months.