$5 FLAT RATE SHIPPING USA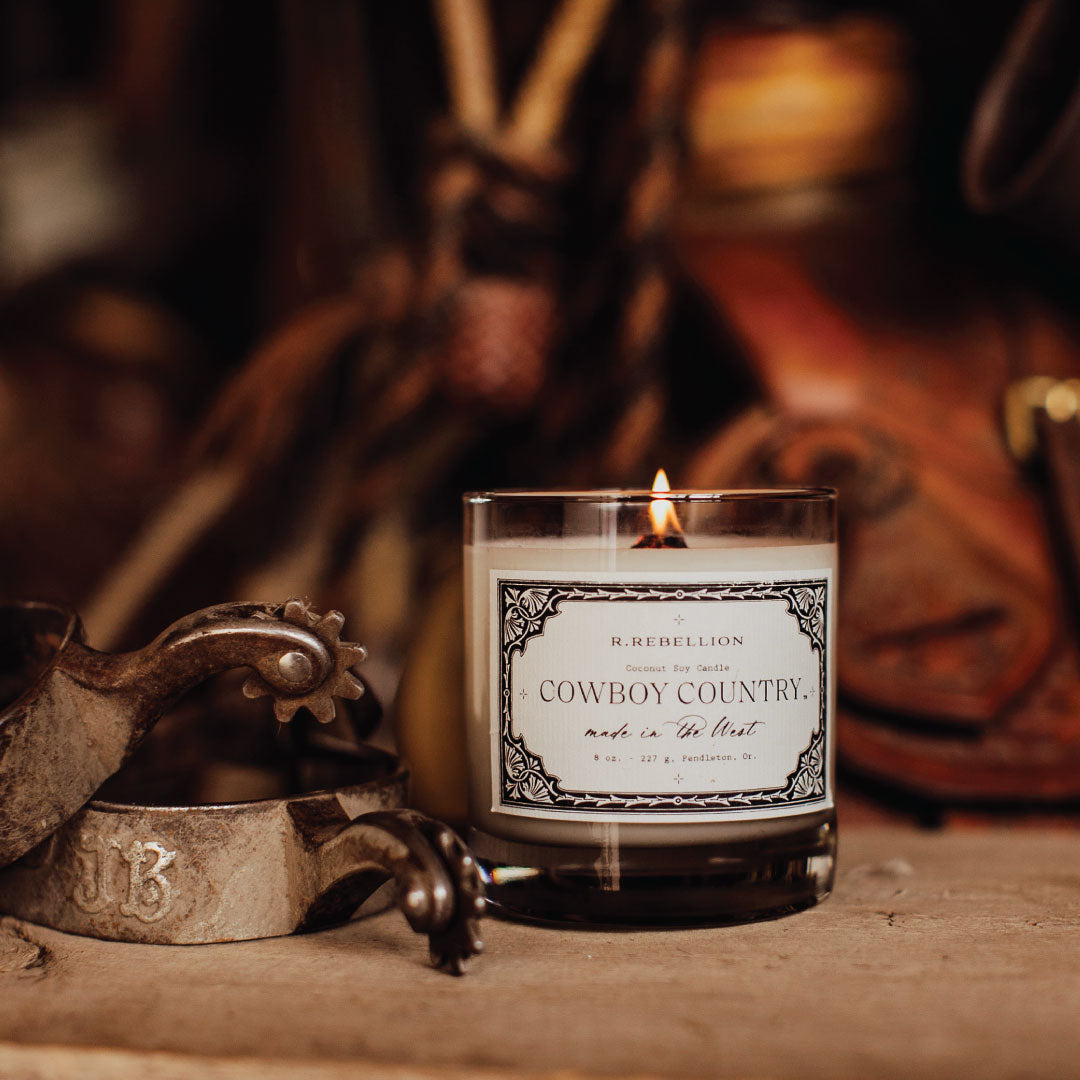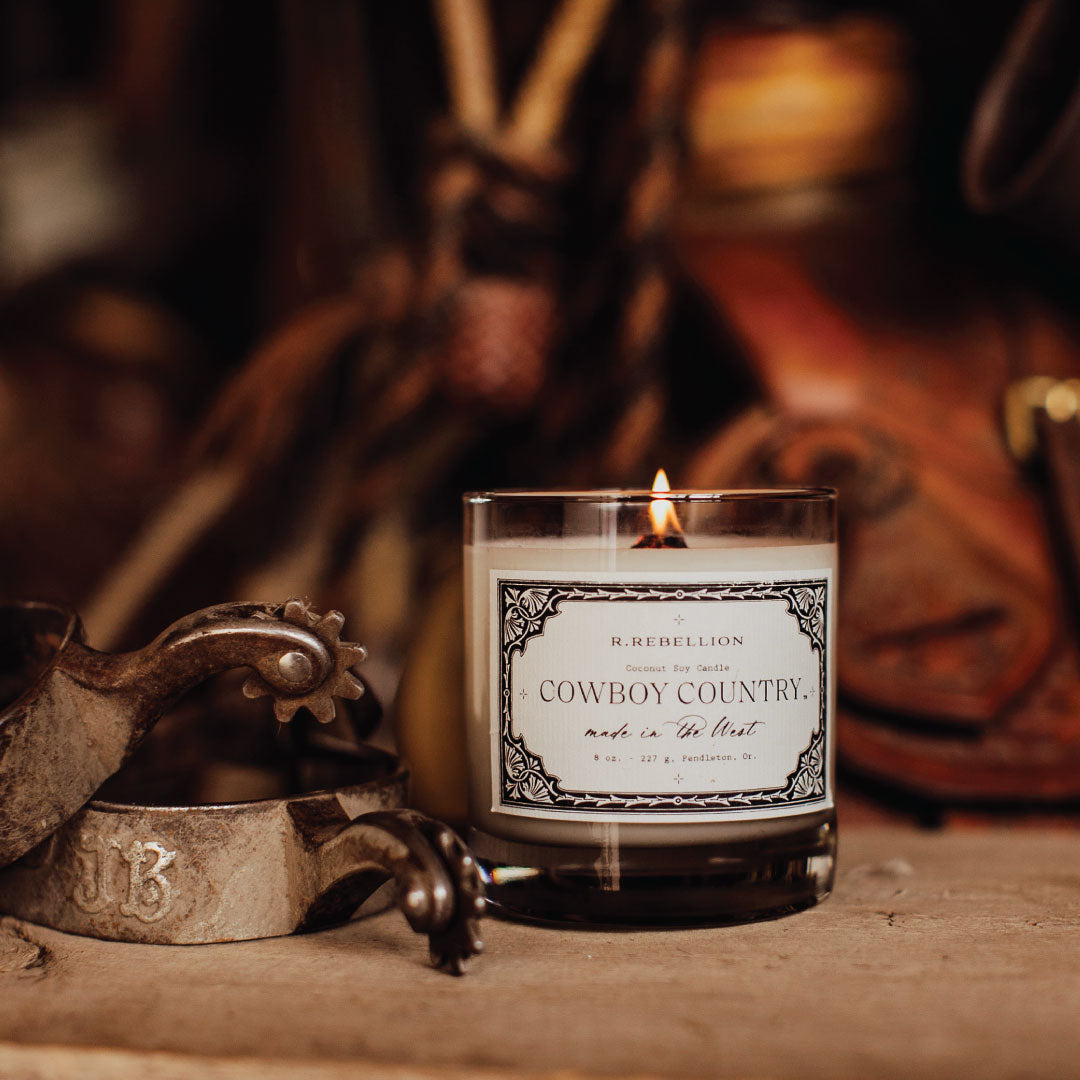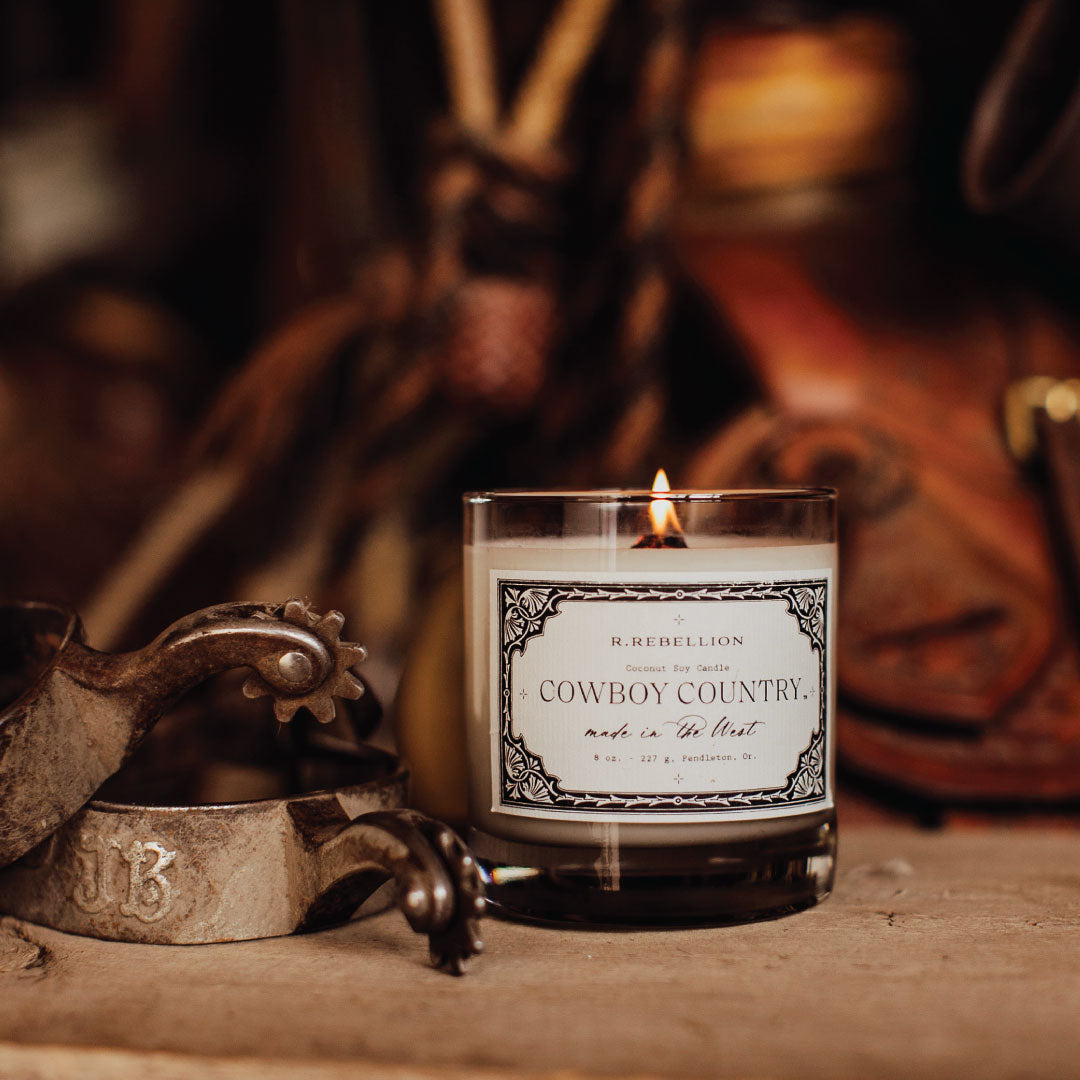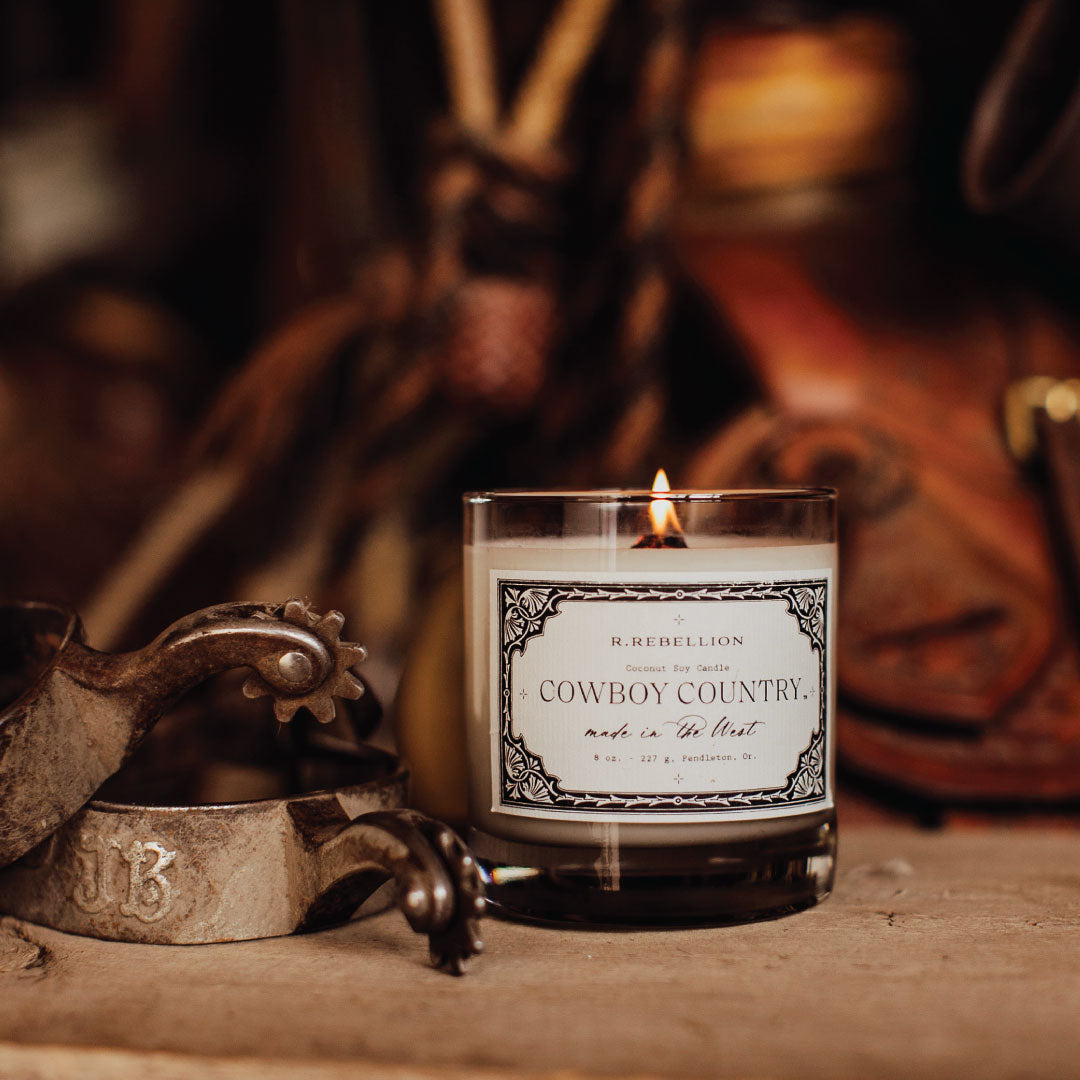 COWBOY COUNTRY: Whiskey, American Oak, Dried Fruits, Spices
Weight: 8 oz / 227 g
Diameter: 3.125 in
Height: 3.5 in
Burn time: Up to 60 hours
Vessel: Reusable Whiskey Glass

Our candles are carefully crafted with love, in small batches using only the finest all-natural ingredients like coconut + soy wax, and double wood wicks from sustainable American hardwood.
And don't worry, we keep it clean with phthalate-free fragrances, no dyes here! Our signature cross wood wicks bring a cozy crackle and beautiful flame to each and every burn.