$5 FLAT RATE SHIPPING USA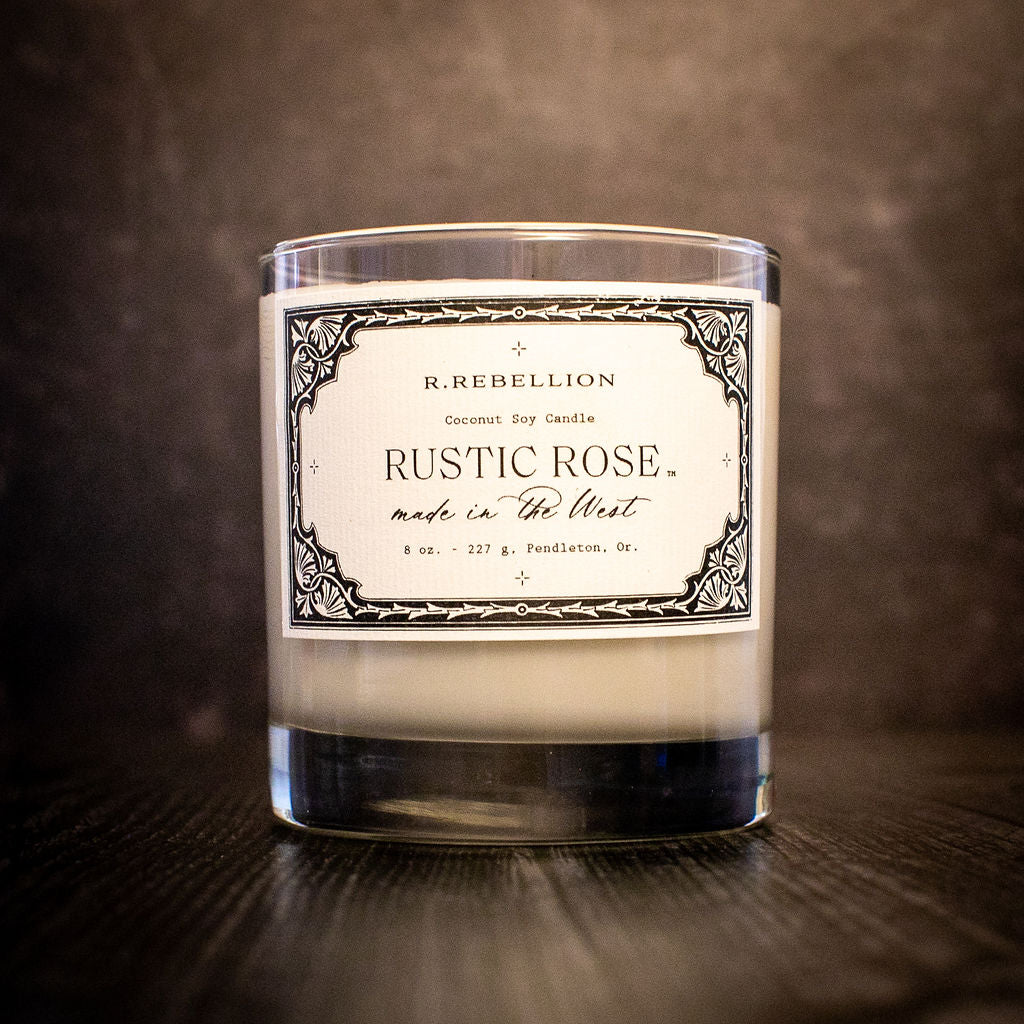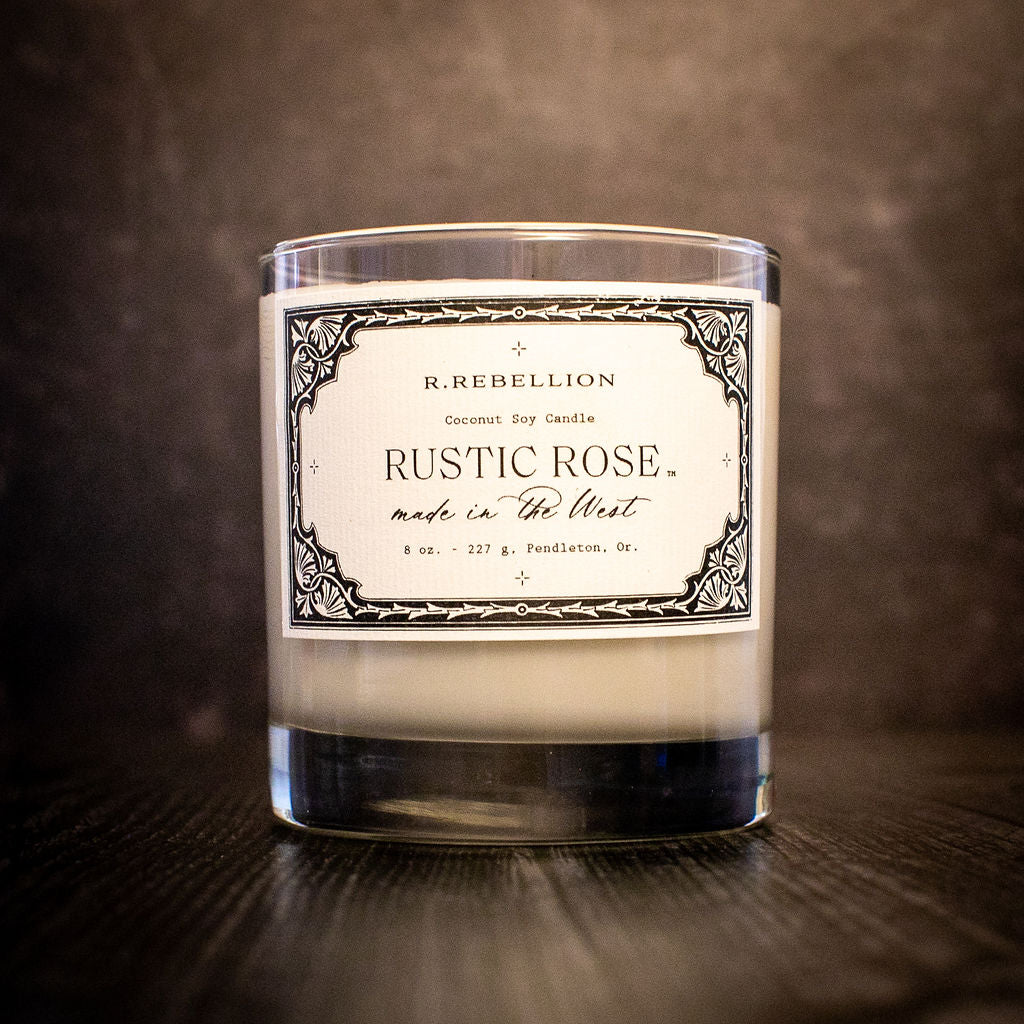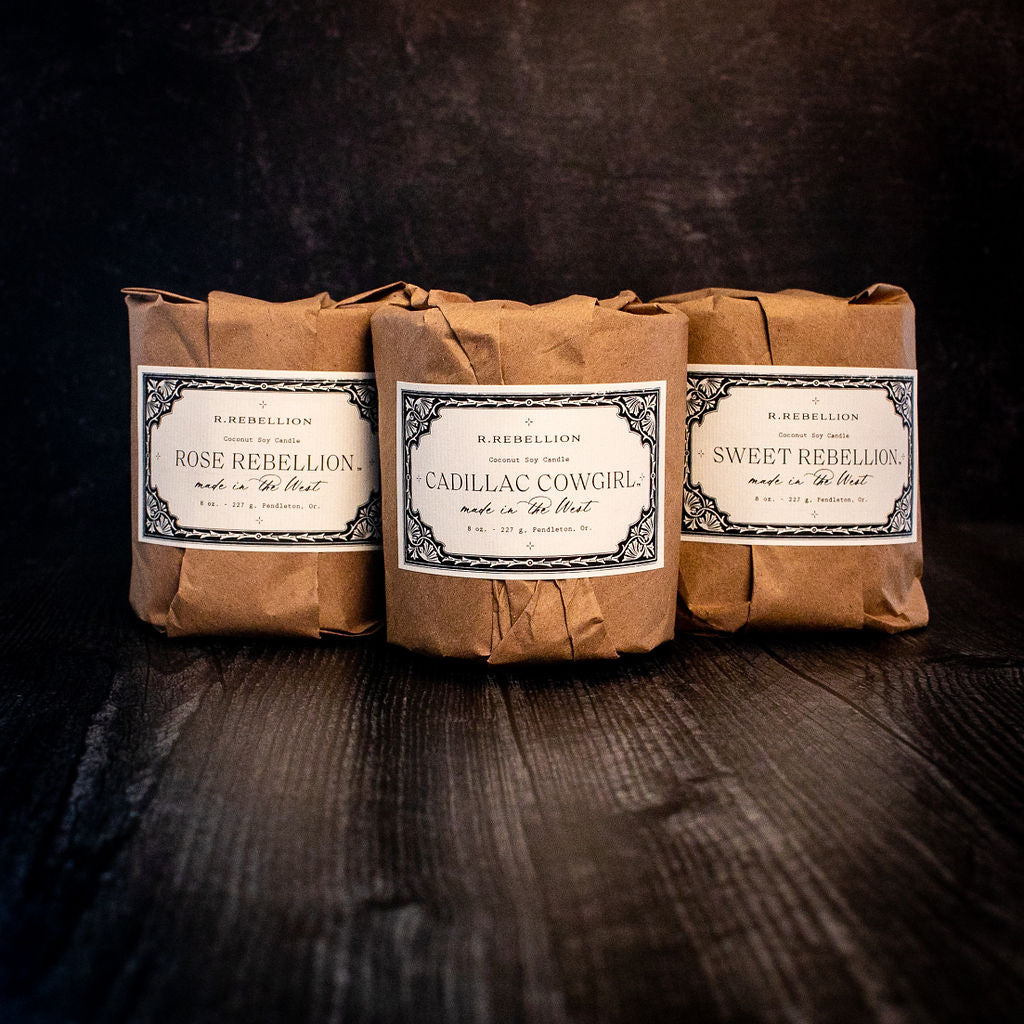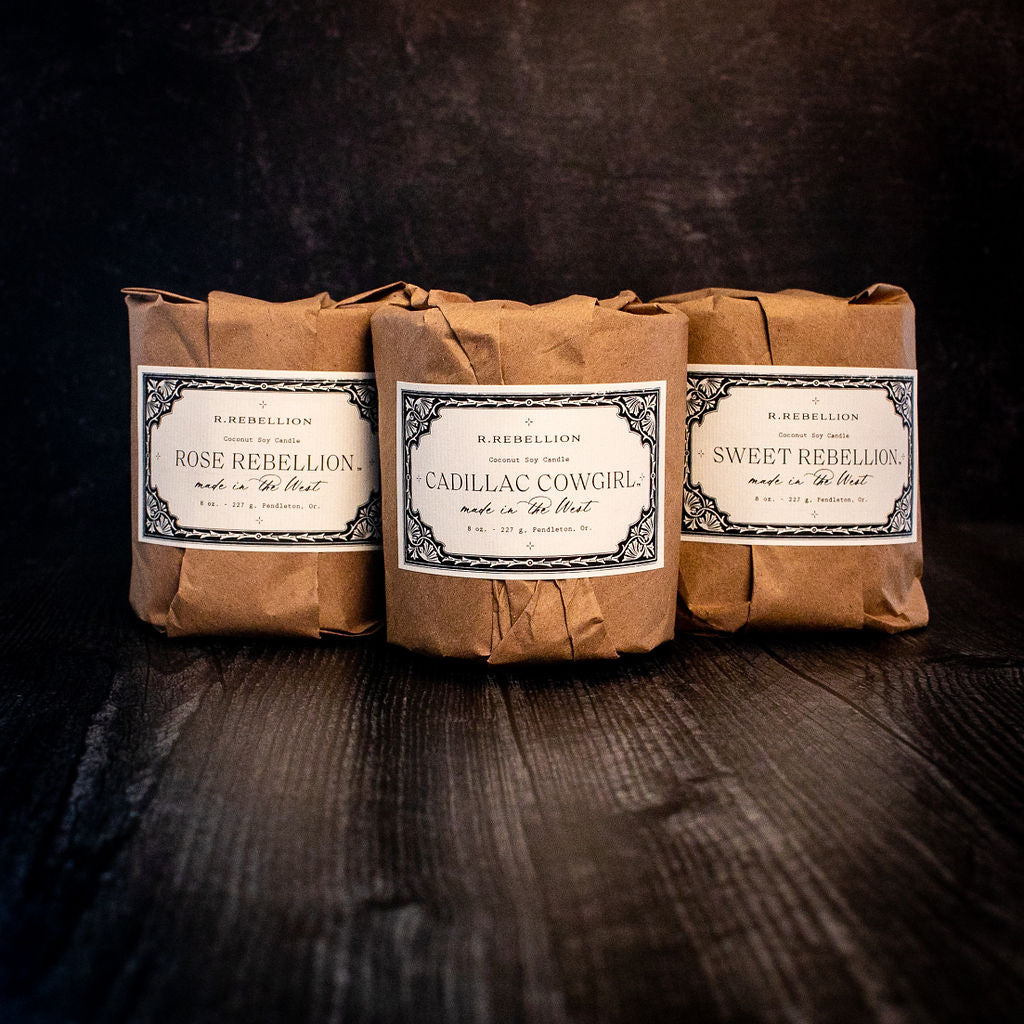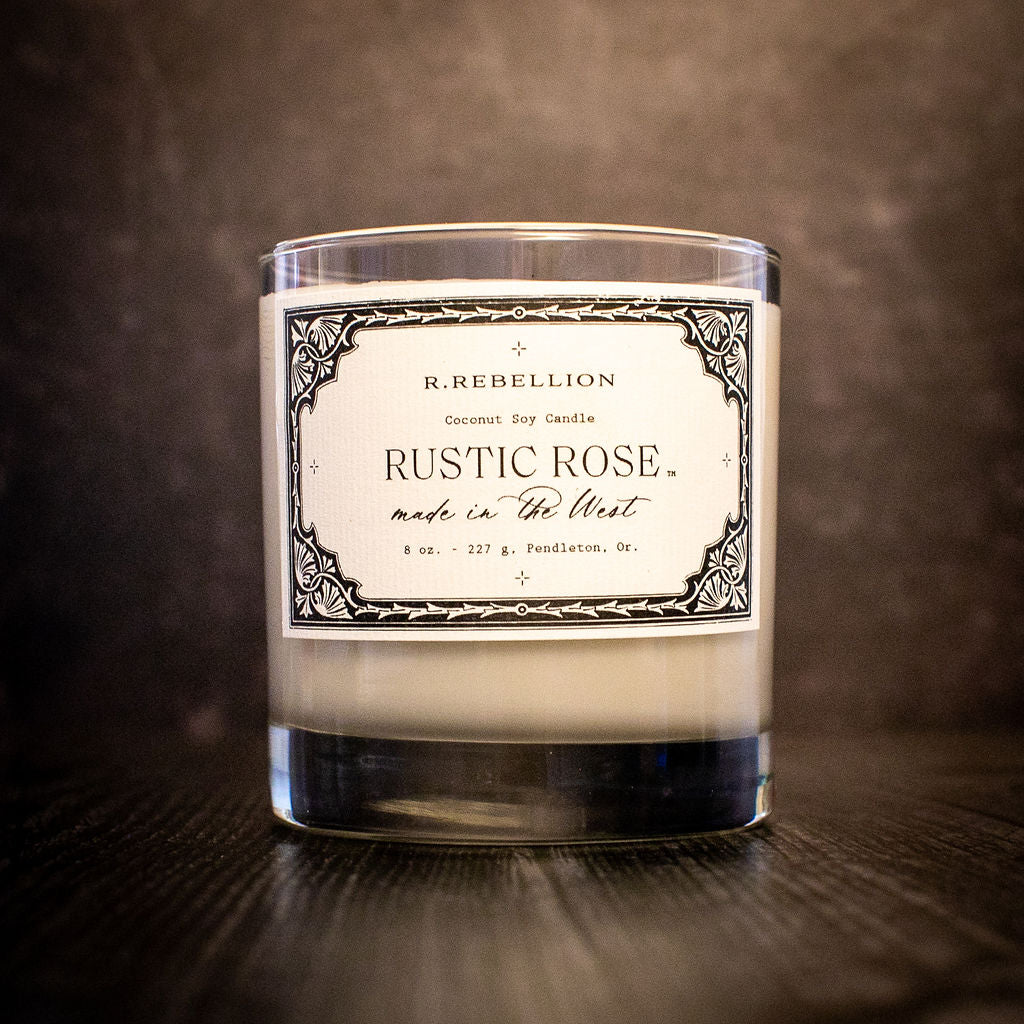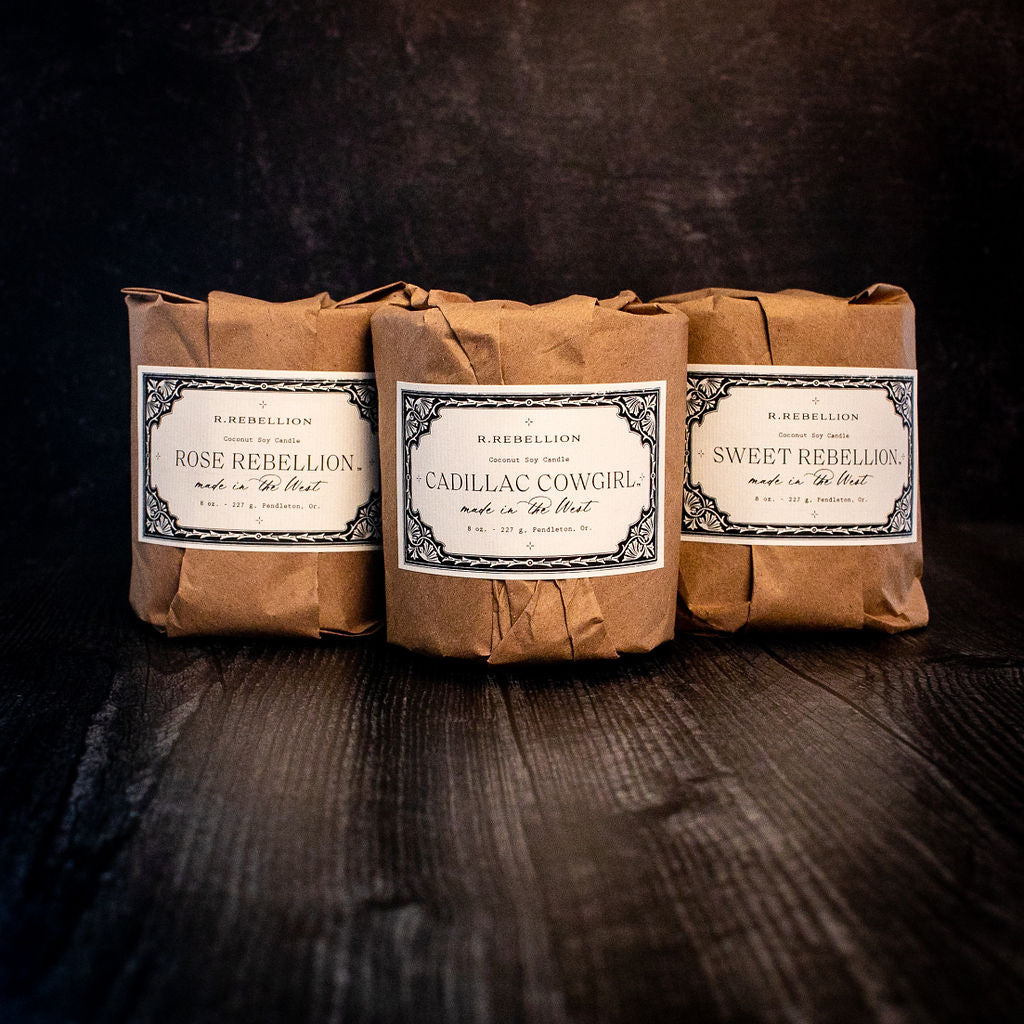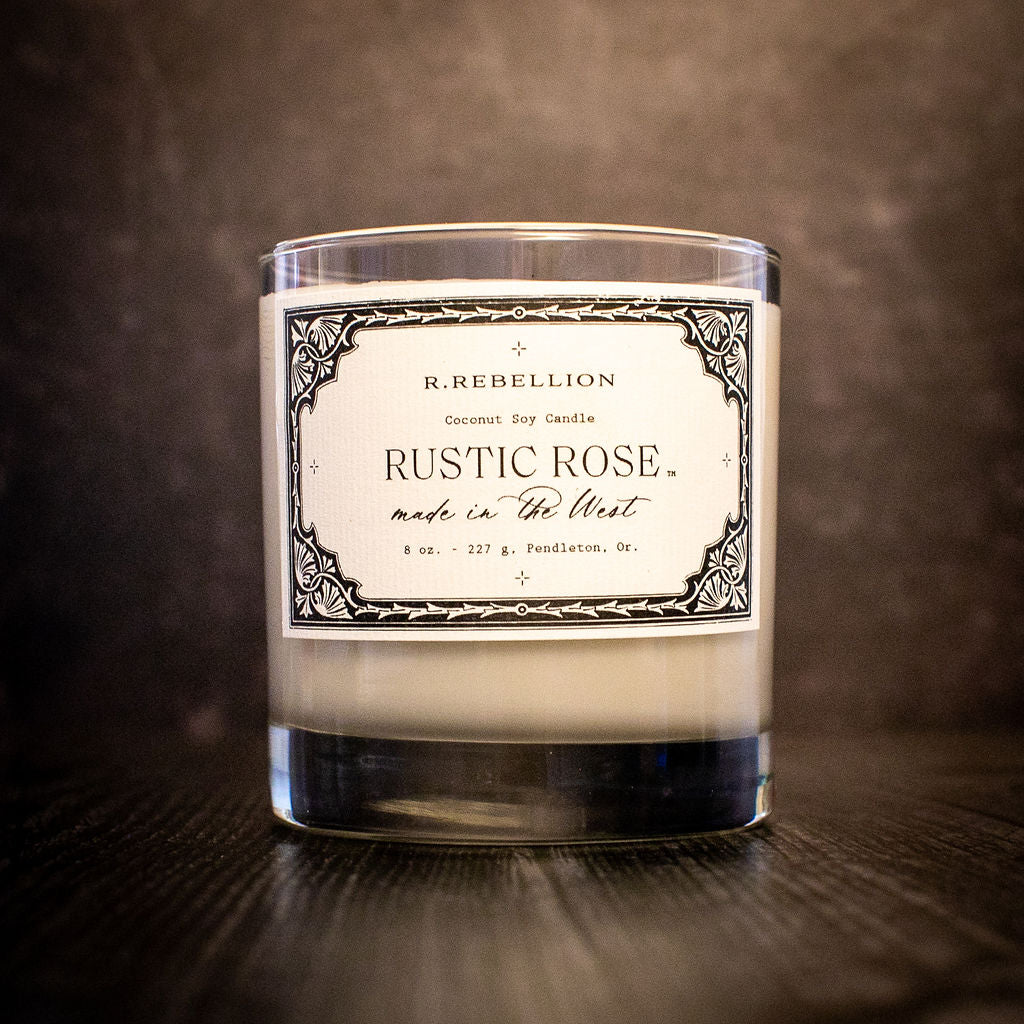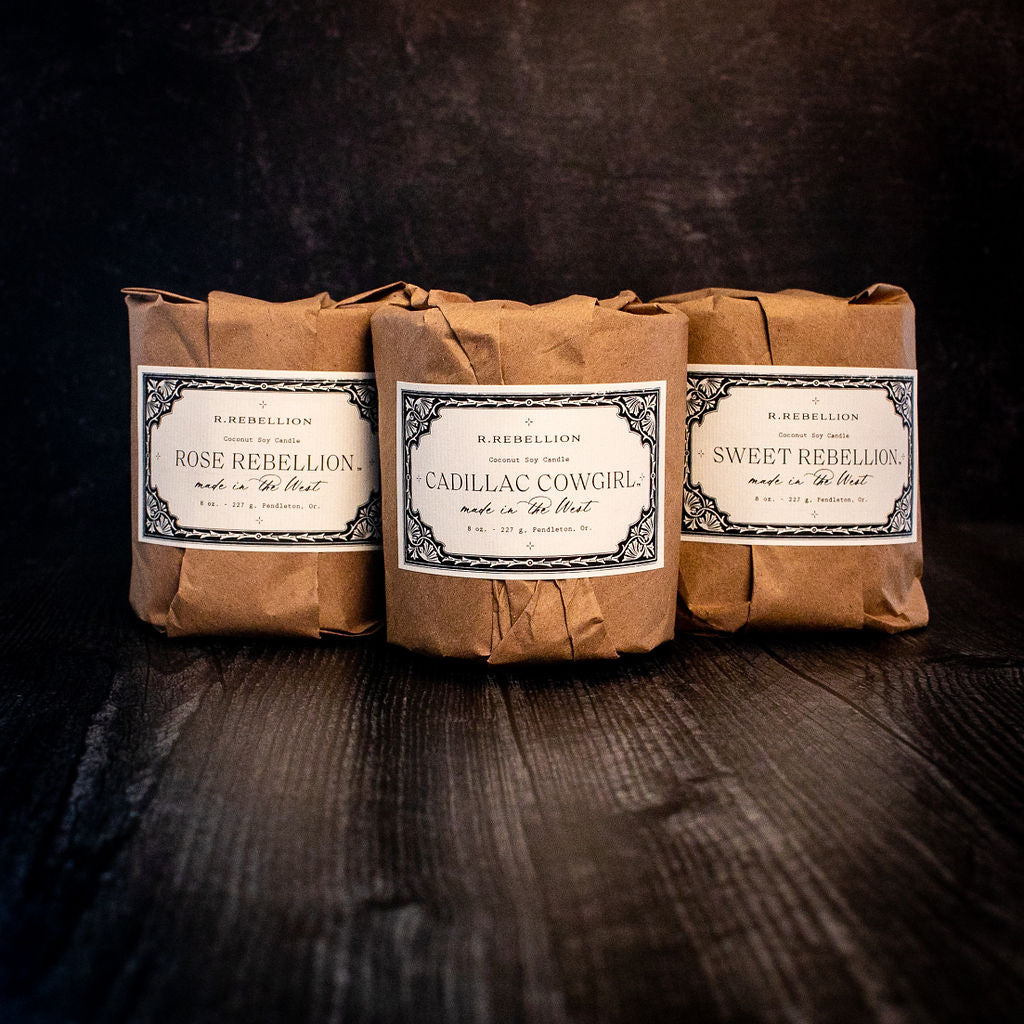 Rustic Rose is a nod to the untamed beauty of mountain wild roses. Like a summer day on the frontier, its sweet and floral aroma conjures memories of a simpler time and the boundless expanse of nature.
With top notes of orange peel, pink rose, and geranium, and base notes of lily of the valley, ancient forest, vanilla, and musk, Rustic Rose is a fragrance fit for a rugged romantic who loves nostalgia.
So, grab your horse, take a deep breath, and let the wild, western winds carry you away.
Weight: 8 oz / 227 g
Diameter: 3.30 in
Height: 3.75 in
Burn time: Up to 60 hours
Vessel: Reusable Rocks Glass

Our candles are carefully crafted with love, in small batches using only the finest all-natural ingredients like coconut + soy wax, and wood wicks from sustainable American hardwood.
And don't worry, we keep it clean with phthalate-free fragrances, no dyes here! Our signature cross wood wicks bring a cozy crackle and beautiful flame to each and every burn.