$5 FLAT RATE SHIPPING USA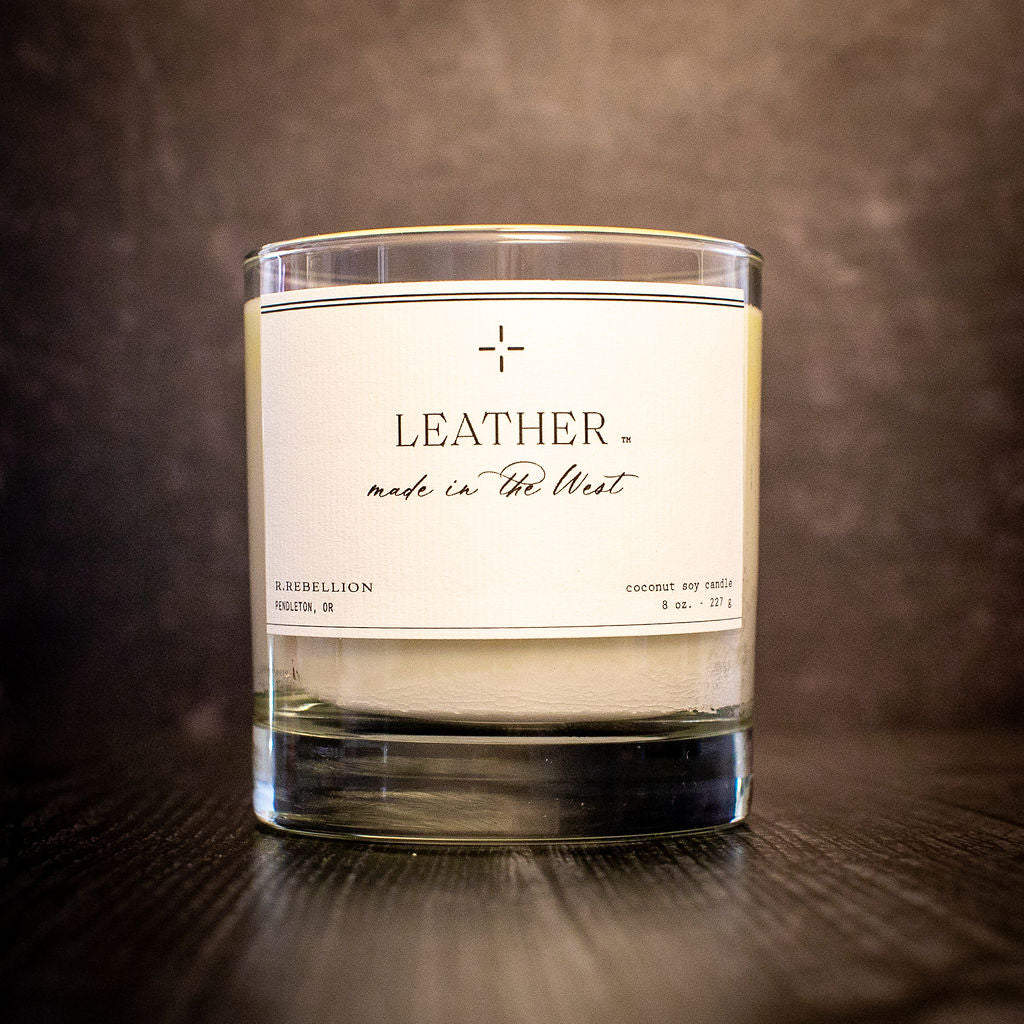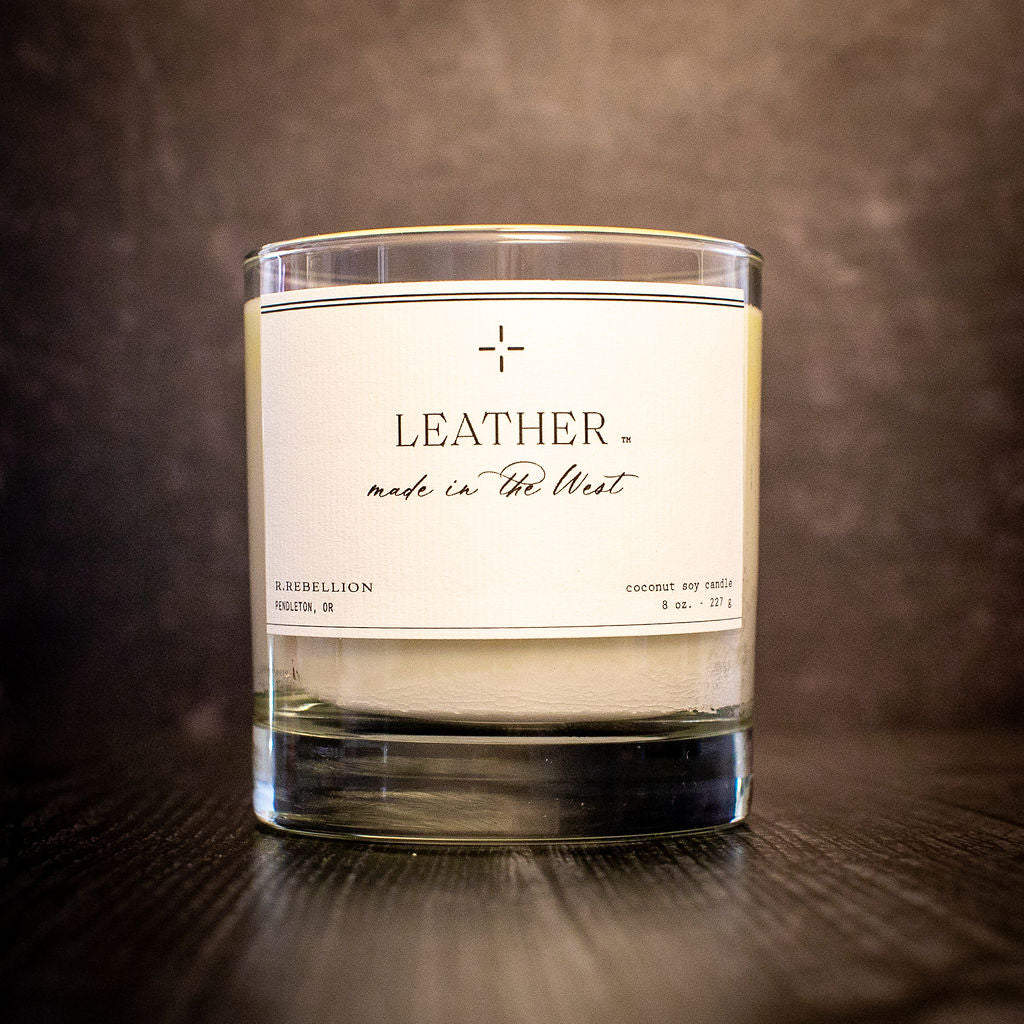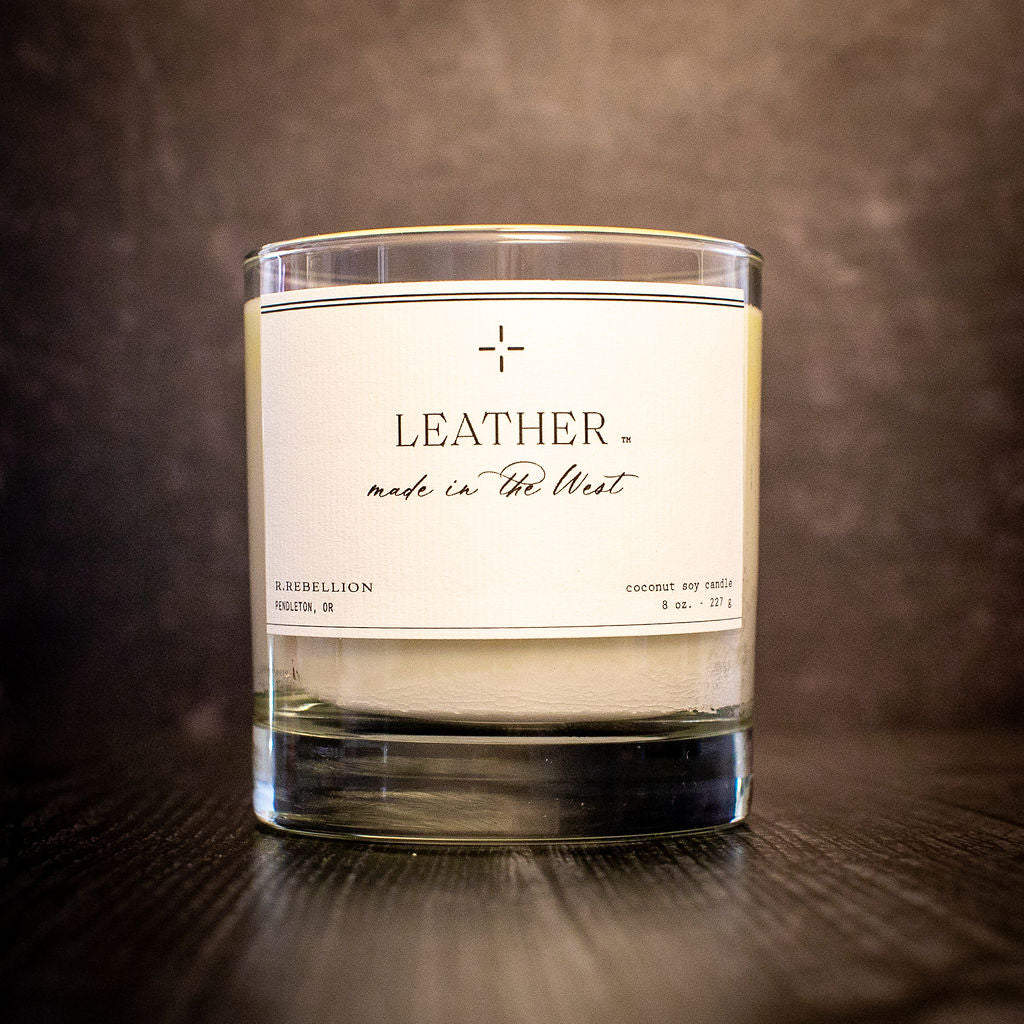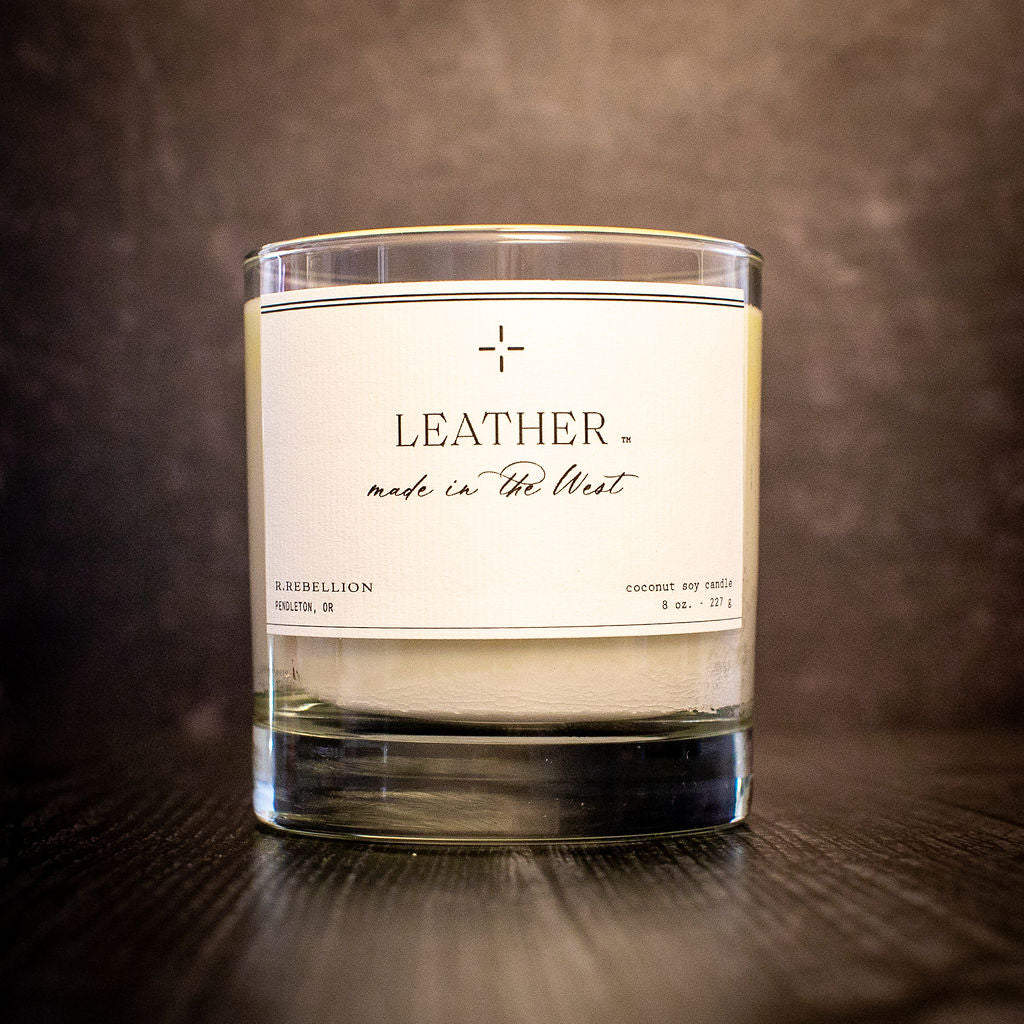 LEATHER: bergamot, leather, orange, moss, patchouli, tobacco, rosemary
Weight: 8 oz / 227 gr
Diameter: 3.125 in
Height: 3.5 in
Burn time: Up to 60 hours
Vessel: Reusable Whiskey Glass
Experience the raw and unbridled spirit of cowboy country with our premium Leather candle, handcrafted in the heart of Pendleton Oregon. This candle pays tribute to the rugged and authentic essence of the Wild West and captures the authentic aroma of true leather enthusiasts with its luxurious blend of bergamot, leather, orange, moss, patchouli, tobacco, and rosemary.

Made with eco-friendly coconut soy wax, this candle offers up to 60 hours of burn time and features a unique cross wood wick that crackles like a campfire while it burns, adding to the immersive and authentic experience. Housed in a reusable whiskey glass, our Leather candle adds a touch of rustic charm to any space and makes a perfect gift for anyone who loves the rugged, independent spirit of cowboy country.

Our Leather candle is phthalate-free, ensuring a clean and safe burn that transports you to a time when people worked hard and lived honestly. The scent of leather was a symbol of quality and durability, and with our Leather candle, you can relive that spirit in your own home.

Experience the power and determination of those who pioneered the frontier with our Leather candle, made in the West and a true reflection of the enduring spirit of cowboy country. Whether you're looking to escape into the Wild West or just seeking to add a touch of rustic charm to your home, our Leather candle is a must-have for anyone who craves a taste of the untamed frontier.