$5 FLAT RATE SHIPPING USA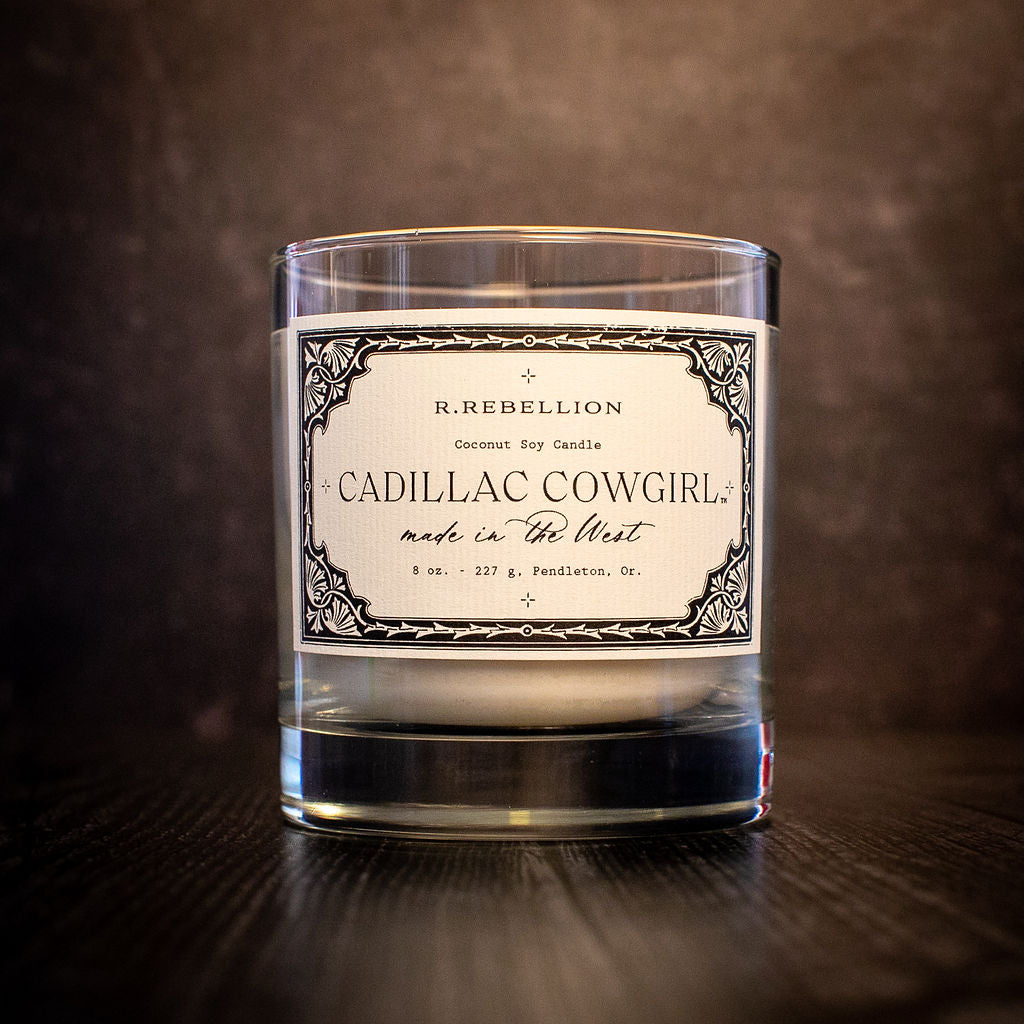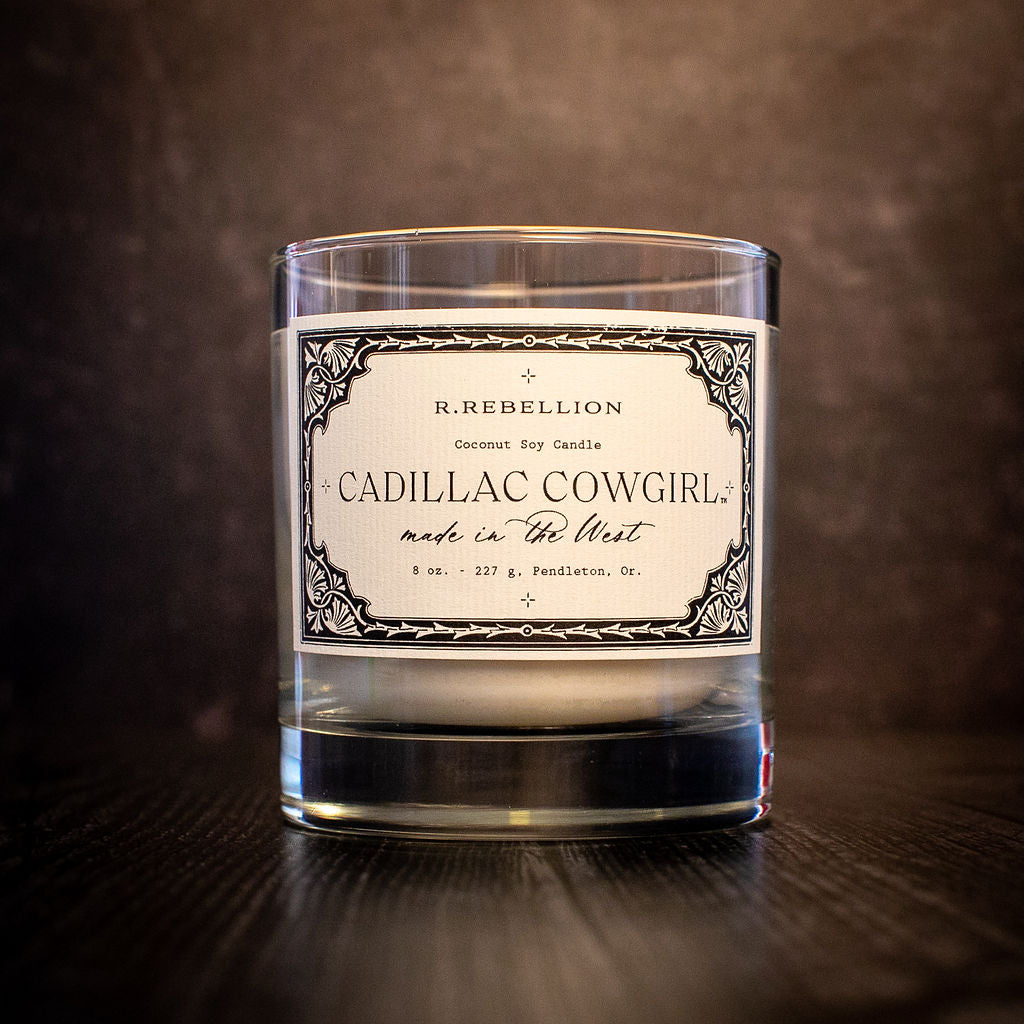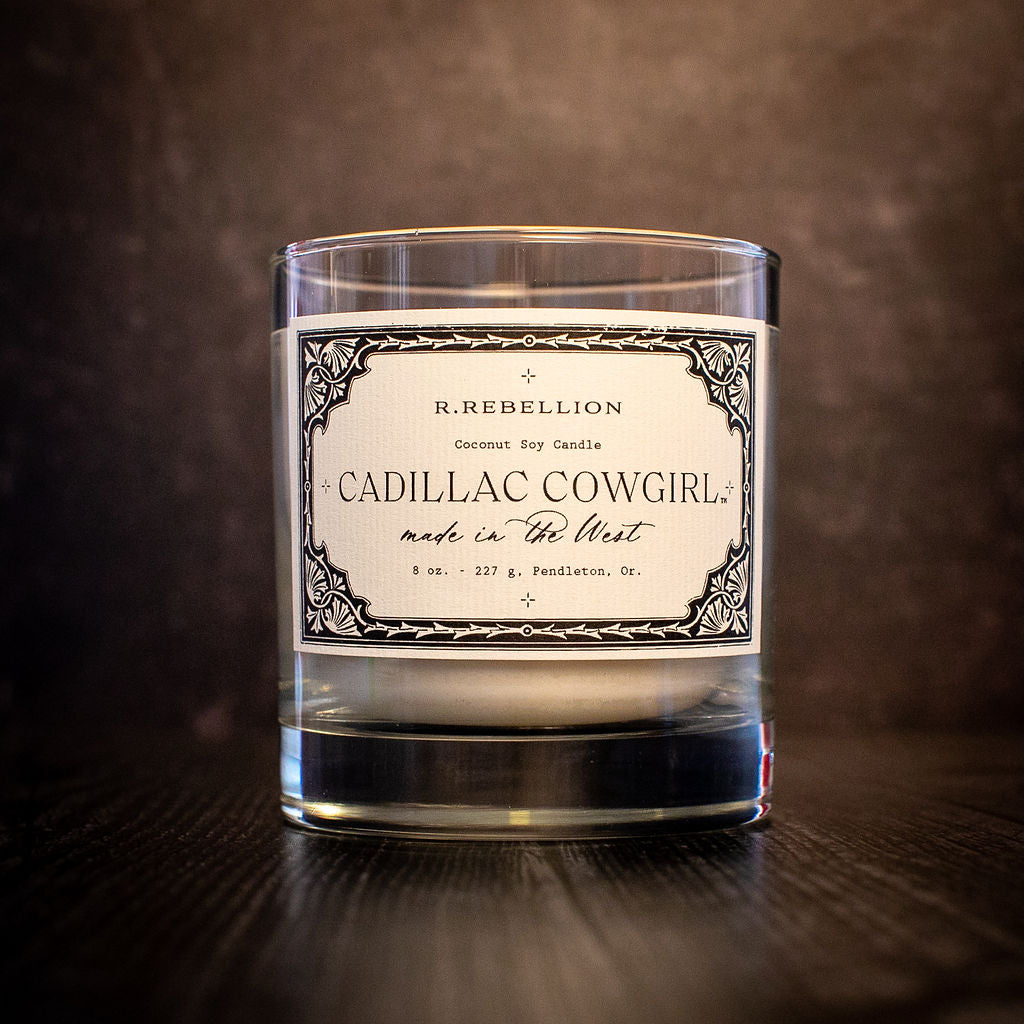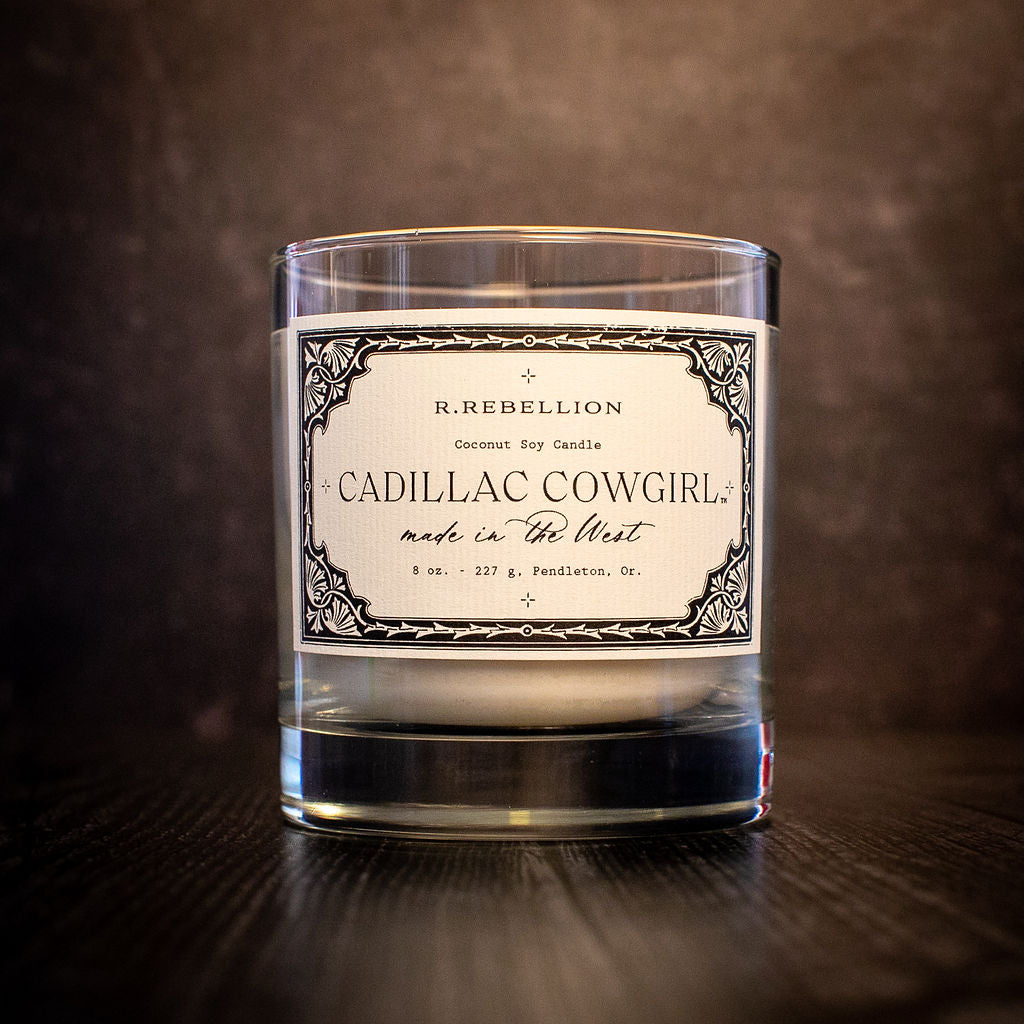 CADILLAC COWGIRL: saffron, jasmine, cotton candy, warm amber, coastal forest
Weight: 8 oz / 227 g
Diameter: 3.125 in
Height: 3.5 in
Wick: Signature Cross Wood Wick
Burn time: Up to 60 hours
Vessel: Reusable Whiskey Glass
Tap into your wild and rustic spirit with the Cadillac Cowgirl candle. Handcrafted with natural coconut soy wax and a cross wood wick, this candle embodies the essence of the rugged and untamed American West.

The blend of saffron, jasmine, cotton candy, warm amber, and coastal forest notes converge to produce an unforgettable aroma that captures the rustic essence of the land. As the candle burns, the fragrance intensifies, imparting a scent that's as rough and untamed as the wild frontier.

Ignite the Cadillac Cowgirl candle and be transported to a world where anything is possible. This candle is the perfect accompaniment for your adventures, whether you're roughing it in the great outdoors or embarking on a journey of self-discovery.

Embrace your bold and independent nature, and let the Cadillac Cowgirl candle serve as a symbol of your grit and determination. It's more than just a candle - it's a reminder of the unbridled and honest spirit of the cowgirl. Take hold of the reins and ride alongside the wild and untamed spirit of the American West with the Cadillac Cowgirl candle.