$5 FLAT RATE SHIPPING USA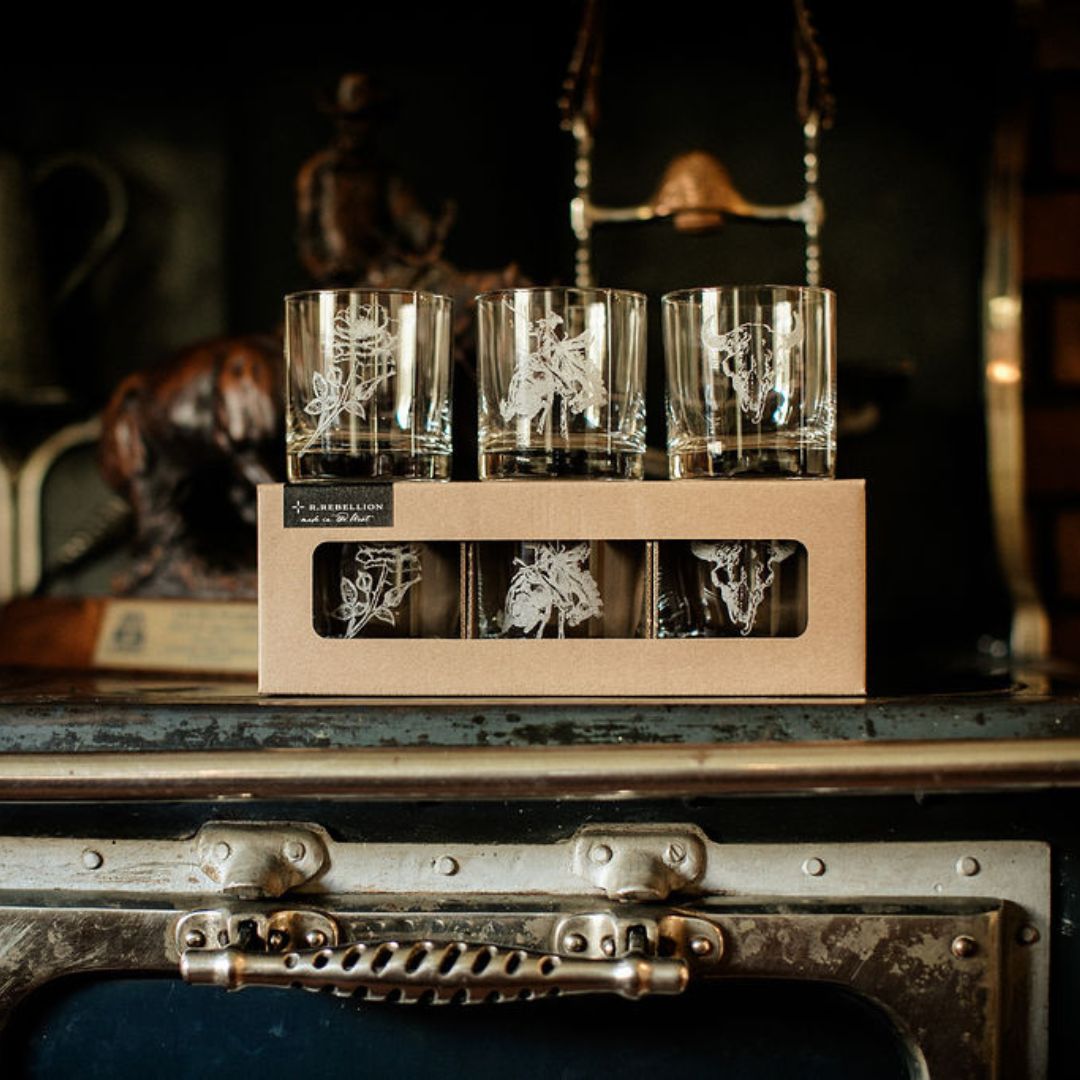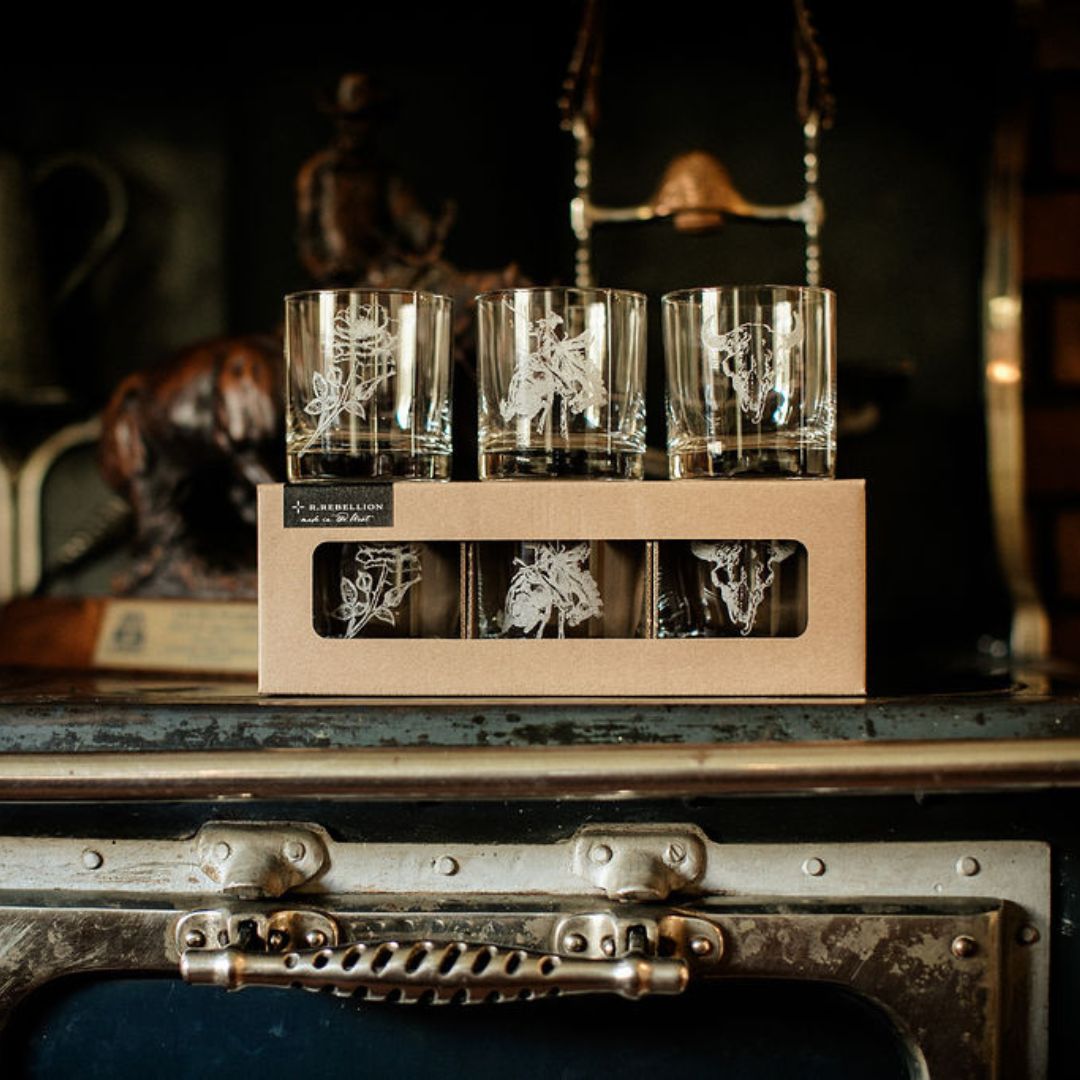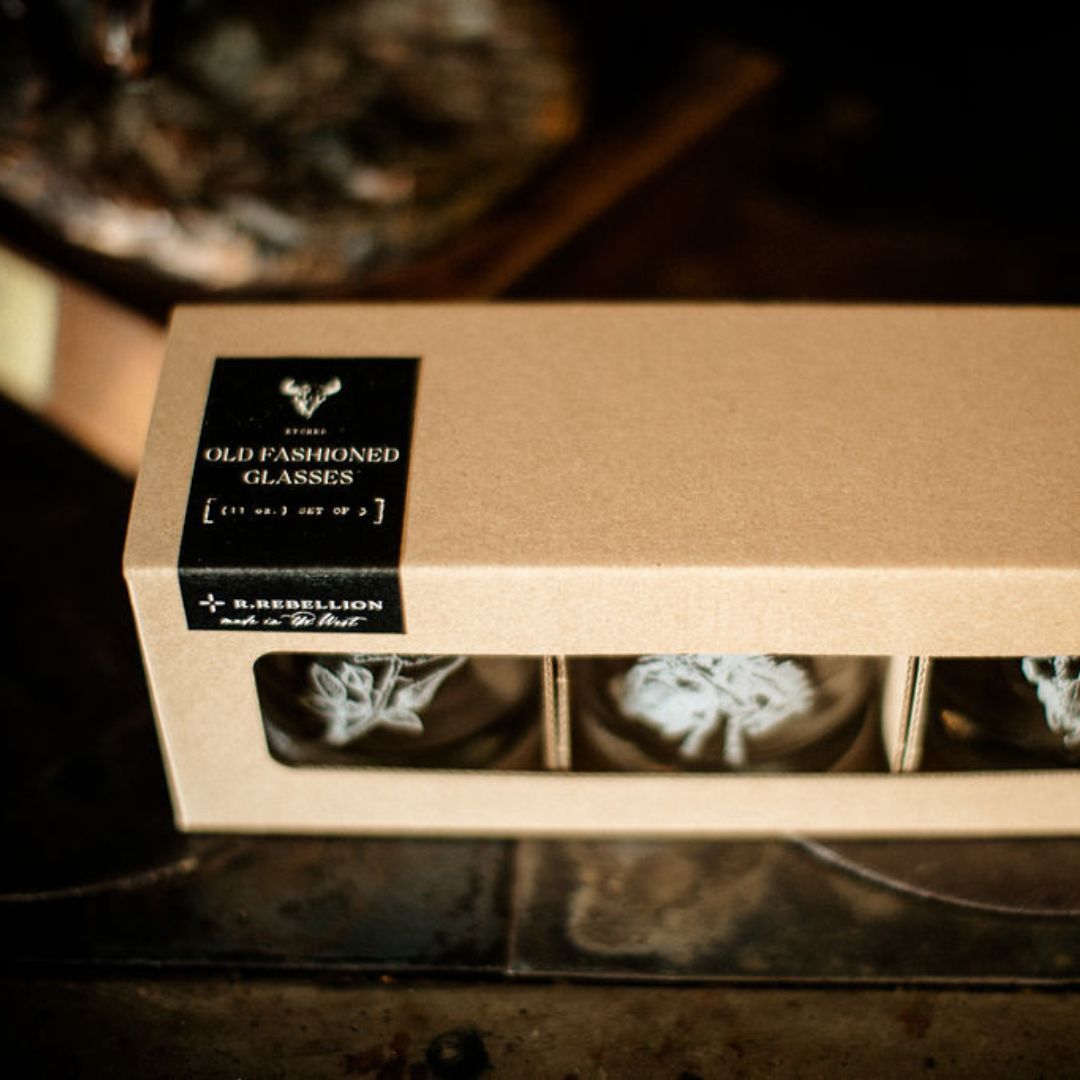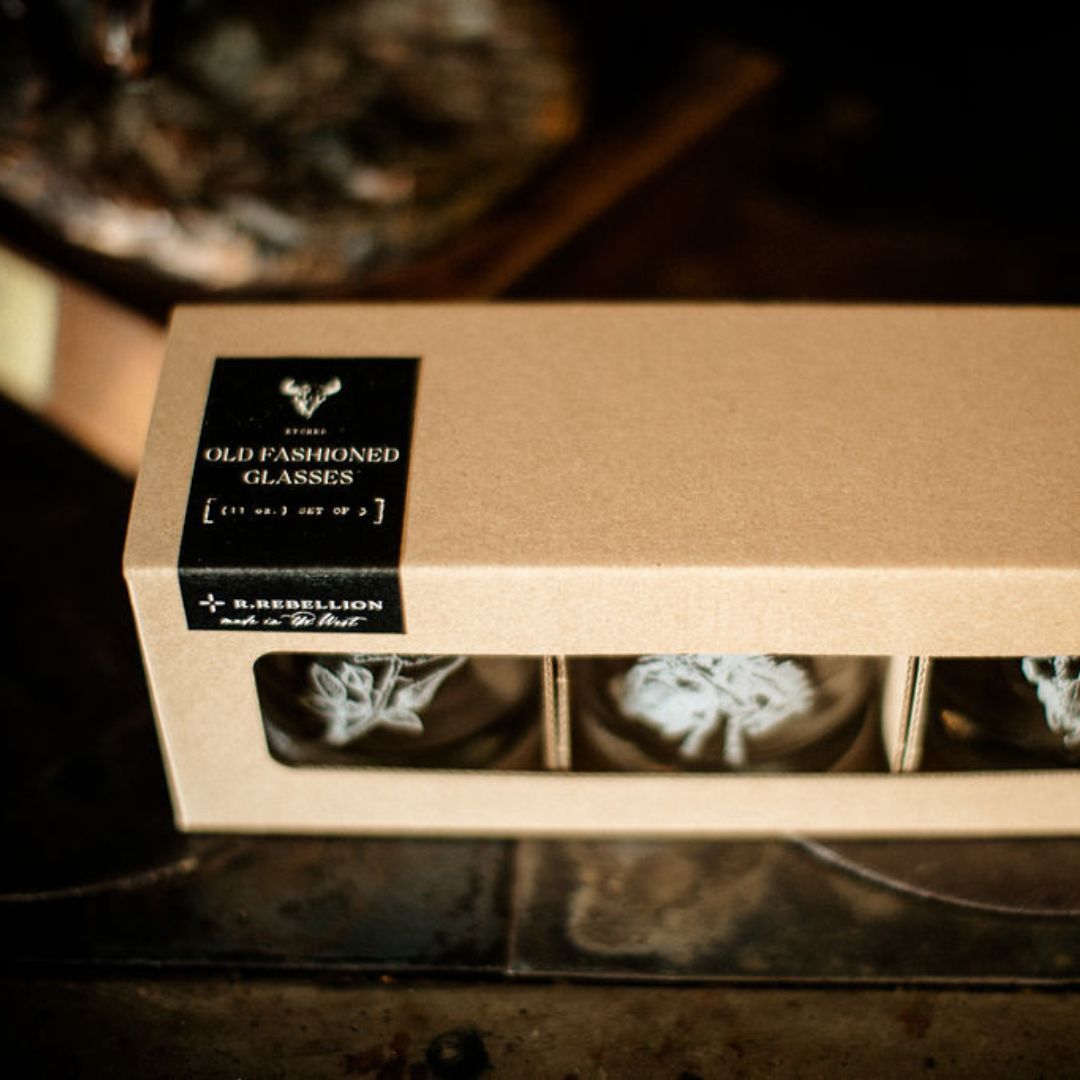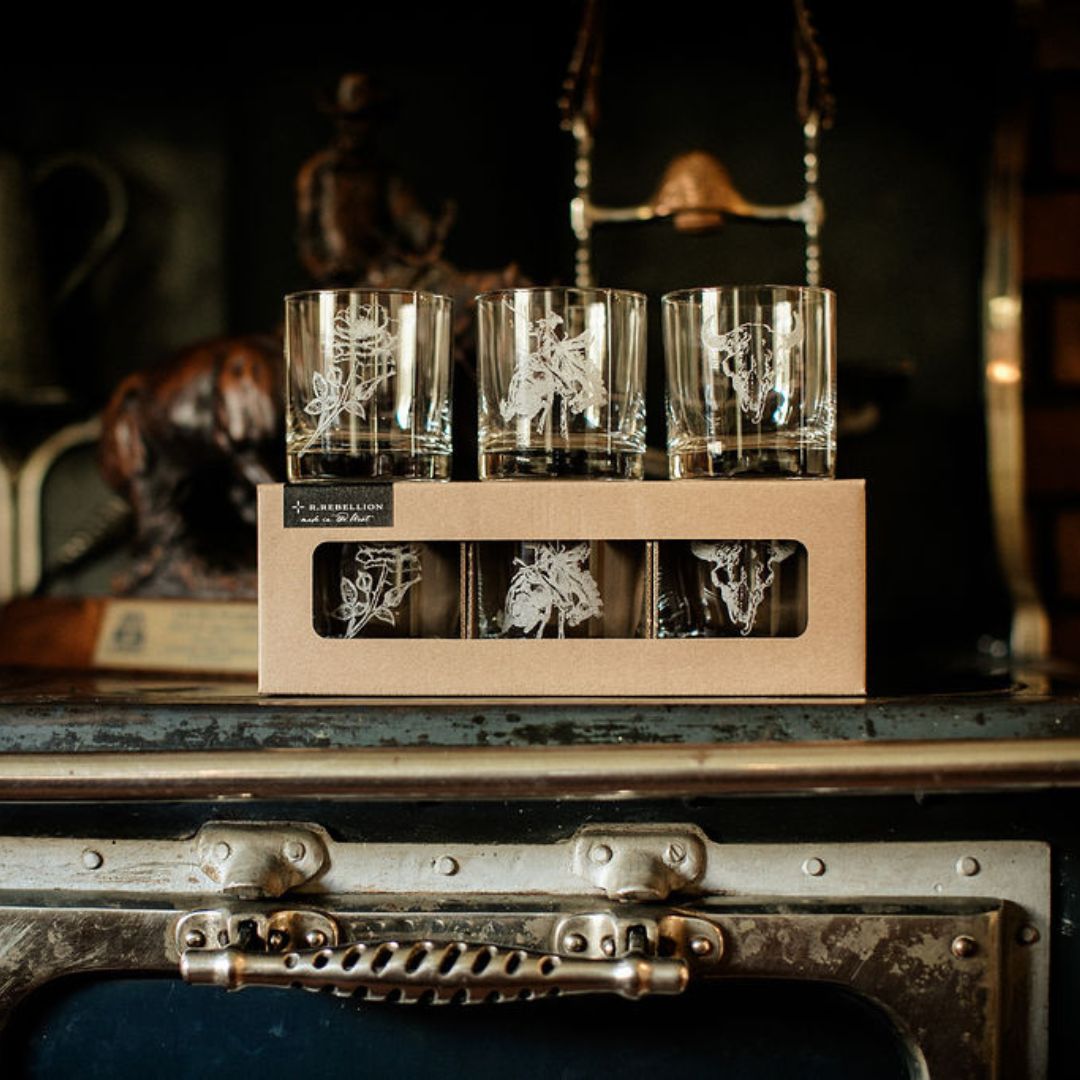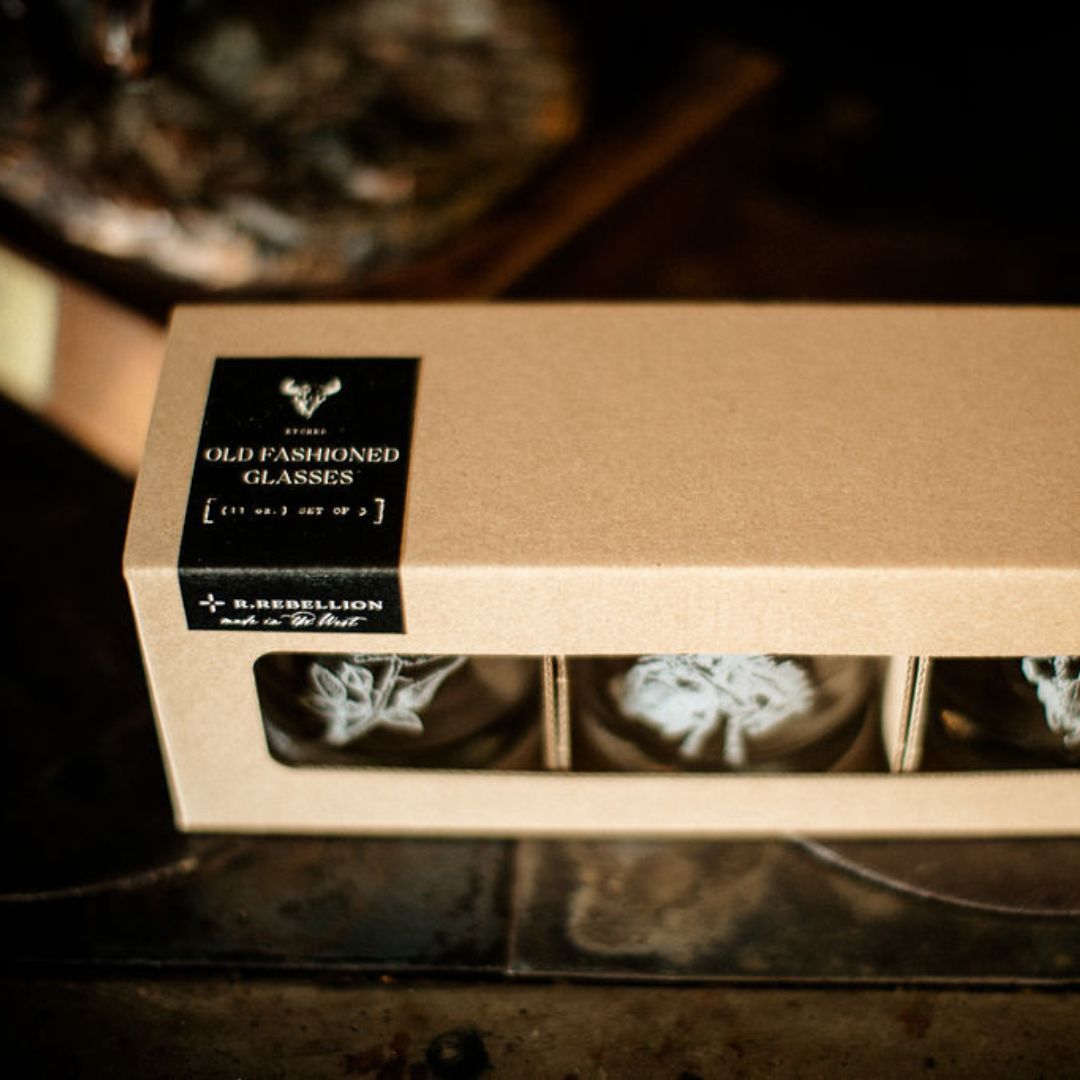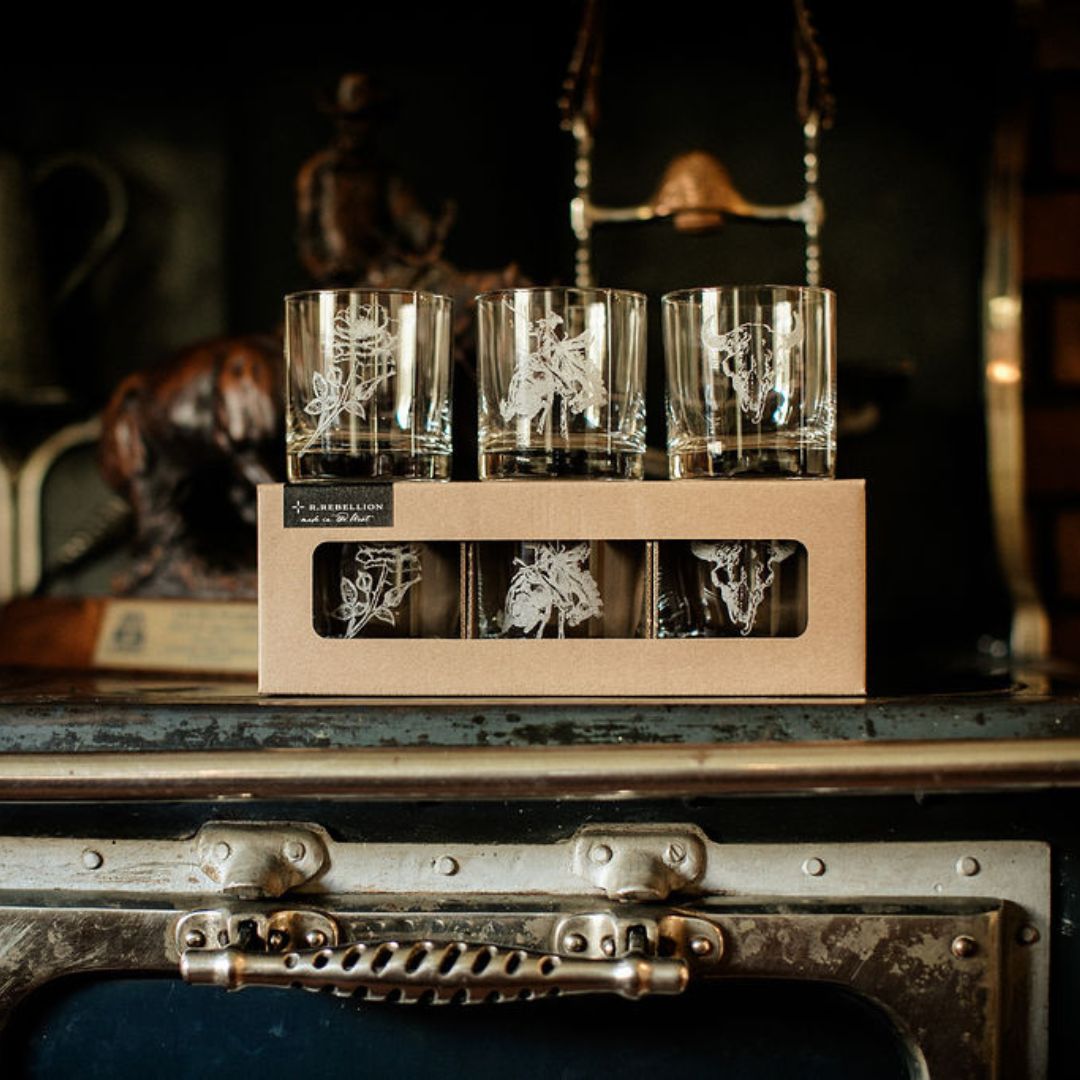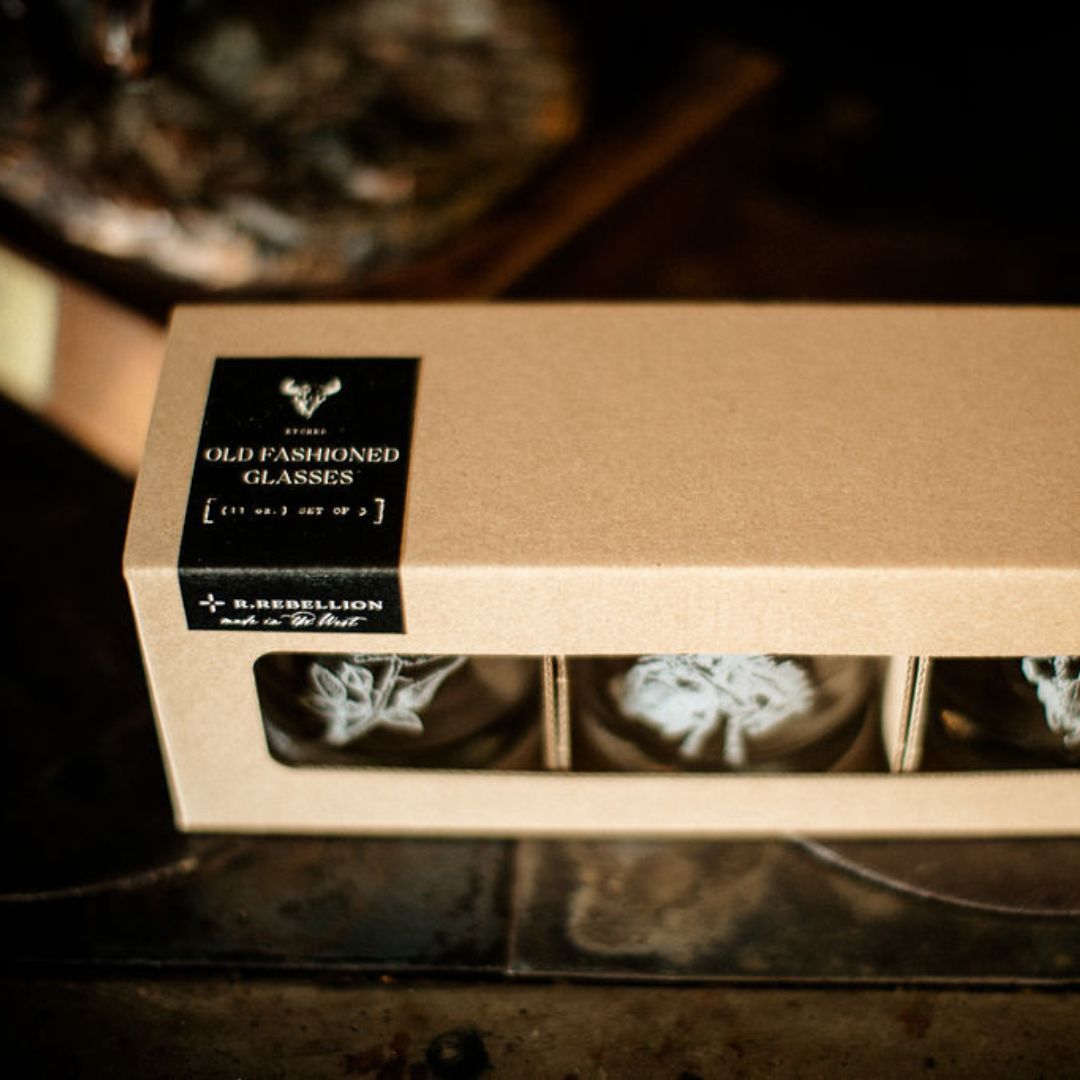 Western Inspired Etched Old Fashioned Whiskey Glasses Set of 3
Introducing 
our
 Western Inspired Old Fashioned Whiskey Glasses Set of 3, featuring rugged etched designs of a rose, skull, and bronc rider. Each 1
1
 oz glass is crafted with high-quality glass, making it both durable and elegant.
The delicate rose, rugged skull, and adventurous bronc rider designs make these glasses stand out and add character to any whiskey drinking experience. Perfect for any occasion, from casual nights in to special celebrations with friends and family.
This set makes a great gift for whiskey lovers and those who appreciate the artistry of laser etched glassware. Don't miss out on this unique and timeless set of Western Inspired Old Fashioned Whiskey Glasses.
Glasses feature: 
Straight
 sides and thick base.
Volume: 1
1
 ounces
Height: 3.125 inches
Top Diameter: 
3.5
 inches
Base Diameter: 3.
5
 inches