$5 FLAT RATE SHIPPING USA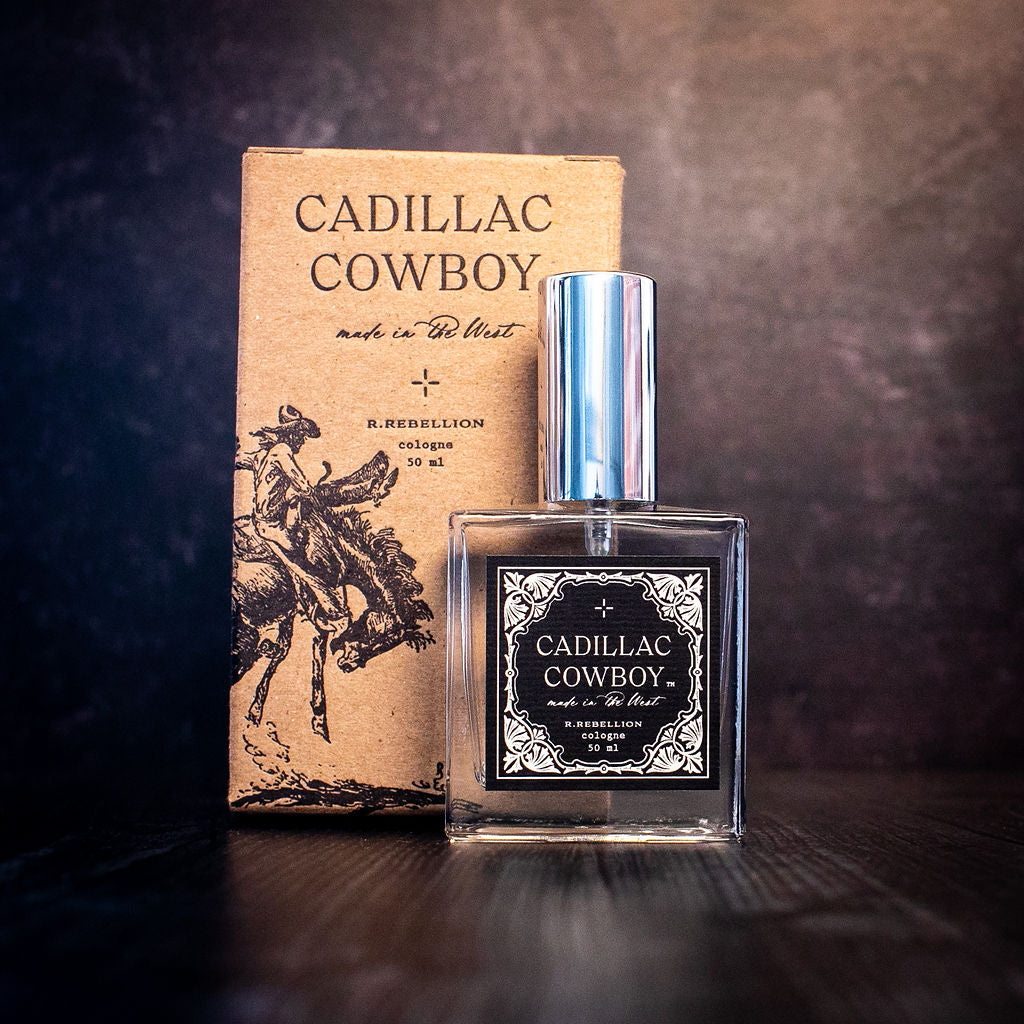 Cadillac Cowboy Cologne
Notes of: bergamot, citrus, jasmine, cardamom, musk, sandalwood

Letterpress Printed Box
50 ml Glass Bottle
Mixed by Hand
Fine Fragrance
Paraben Free
Get ready to experience the ultimate manly scent with the legendary Cadillac Cowboy Cologne. This fragrance is the epitome of modern masculinity and is perfect for cowboys and cowgirls who want to smell irresistible.

The scent of Cadillac Cowboy Cologne is reminiscent of the most rugged and handsome cowboy in the west. You can imagine this is what George Strait smells like, with its mix of bergamot, citrus, jasmine, cardamom, musk, and sandalwood notes that'll transport you to the heart of the wild west. It's the kind of fragrance that'll make you feel like a true cowboy, no matter where you are.

This scent is perfect for any occasion, whether you're heading out on the town or working hard on the ranch. It's the ultimate manly scent that exudes confidence, power, and allure. The scent started as a candle, but quickly became the most loved and number one seller, and for a good reason.

So saddle up, partner, and get ready to smell like a true cowboy. Order now and indulge in the irresistible scent of the legendary Cadillac Cowboy Cologne. With just one spray, you'll be transported to a wild west adventure, and you'll feel confident and alluring wherever you go.