$5 FLAT RATE SHIPPING USA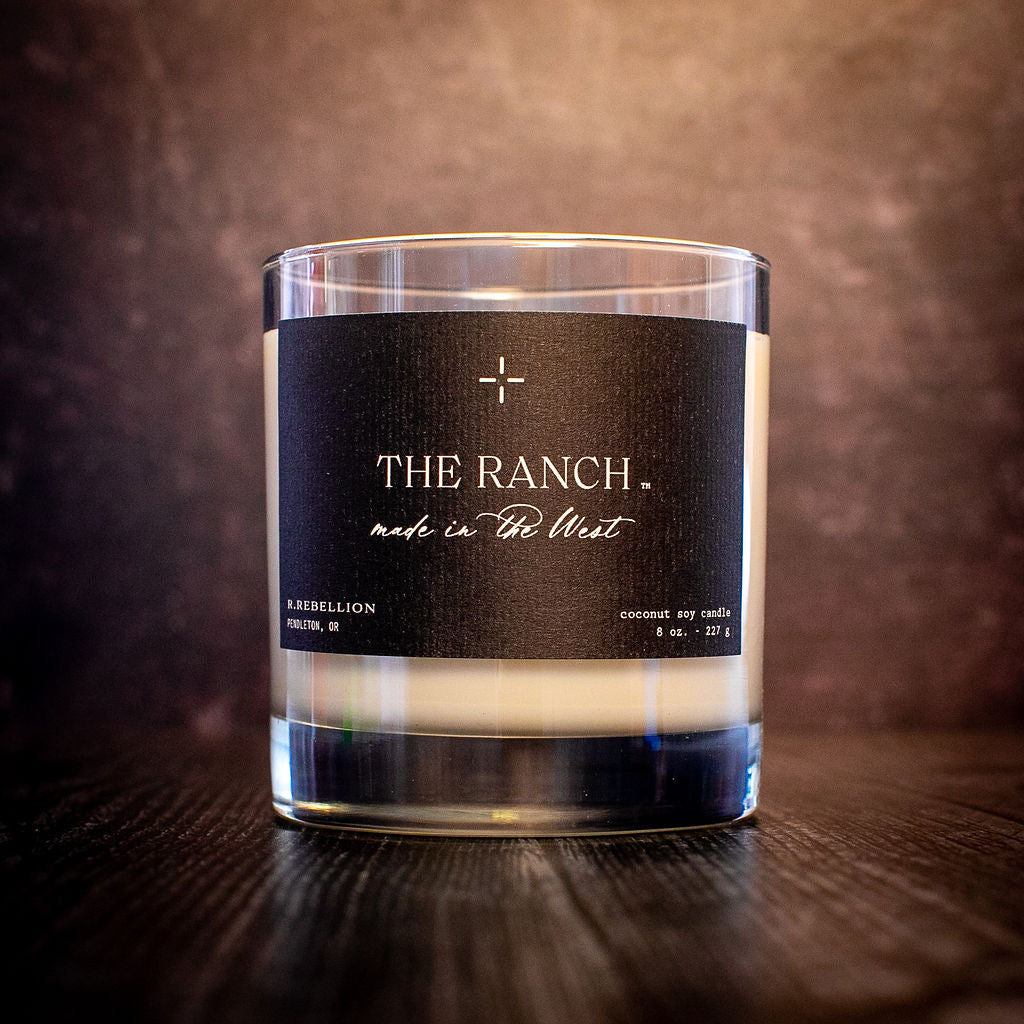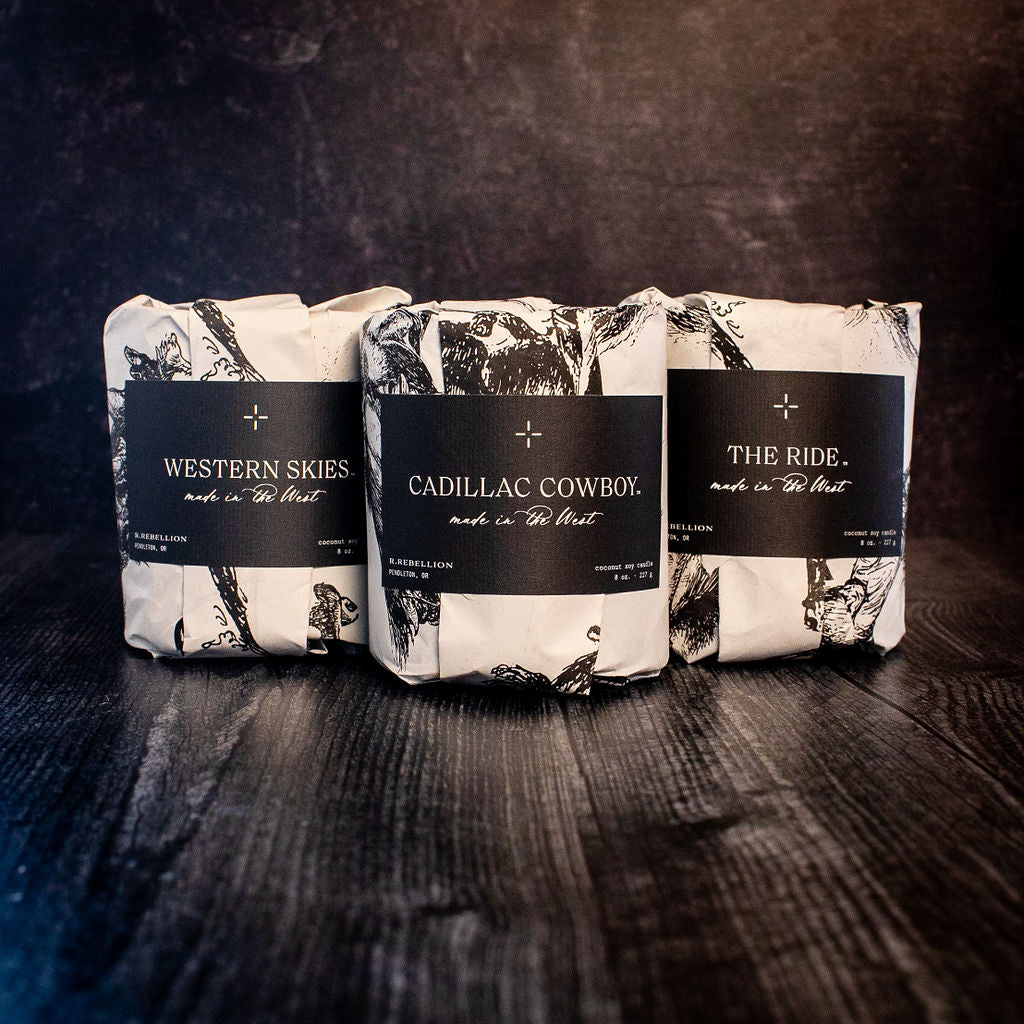 The Ranch Candle
Experience the Wild West with The Ranch Candle
Saddle up and get ready to bring the adventure of the Wild West into your home with The Ranch Candle. Infused with a bold blend of sandalwood, vetiver, spices, and white musk, this candle captures the spirit of cowboy life. Let the scent take you on a journey and discover the rugged and mysterious world of the Wild West.

Handcrafted with the finest ingredients, The Ranch Candle ensures a high-quality burn and a long-lasting fragrance. Whether you're looking to create a romantic atmosphere or add a touch of the Wild West to your home decor, The Ranch Candle is the perfect addition.

Experience the warm embrace of sandalwood, evoking images of sun-drenched pastures and grazing cattle. Vetiver adds a touch of smokiness, reminding you of crackling campfires and starry nights. Spices add a kick of excitement, while white musk brings sophistication and elegance to the blend. Let The Ranch Candle transport you to a world of endless possibilities.
THE RANCH: Inspired by Jena Knowles - Sandalwood, vetiver, spices, and white musk.
Weight: 8 oz / 227 gr
Diameter: 3.125 in
Height: 3.5 in
Burn time: Up to 60 hours
Vessel: Reusable Whiskey Glass

Our candles are hand-poured in small batches with a luxurious blend of all-natural coconut + soy wax, wood wicks, phthalate-free fragrance oils, zero dyes, and always with love. Wood wicks are sustainably sourced, all-natural, and create a beautiful flame + soft crackle as they burn.

Refreshing candles
So many compliments on your candles. It is the freshest and the entire fragence which is not over powering but lingerins.
Love The Ranch
My daughter gave me my first RRebellion candle for Christmas, and I'm hooked! Love the "atmosphere" The Ranch fragrance creates in my home and the crackle of the wood wick burning is pretty cool too!