$5 FLAT RATE SHIPPING USA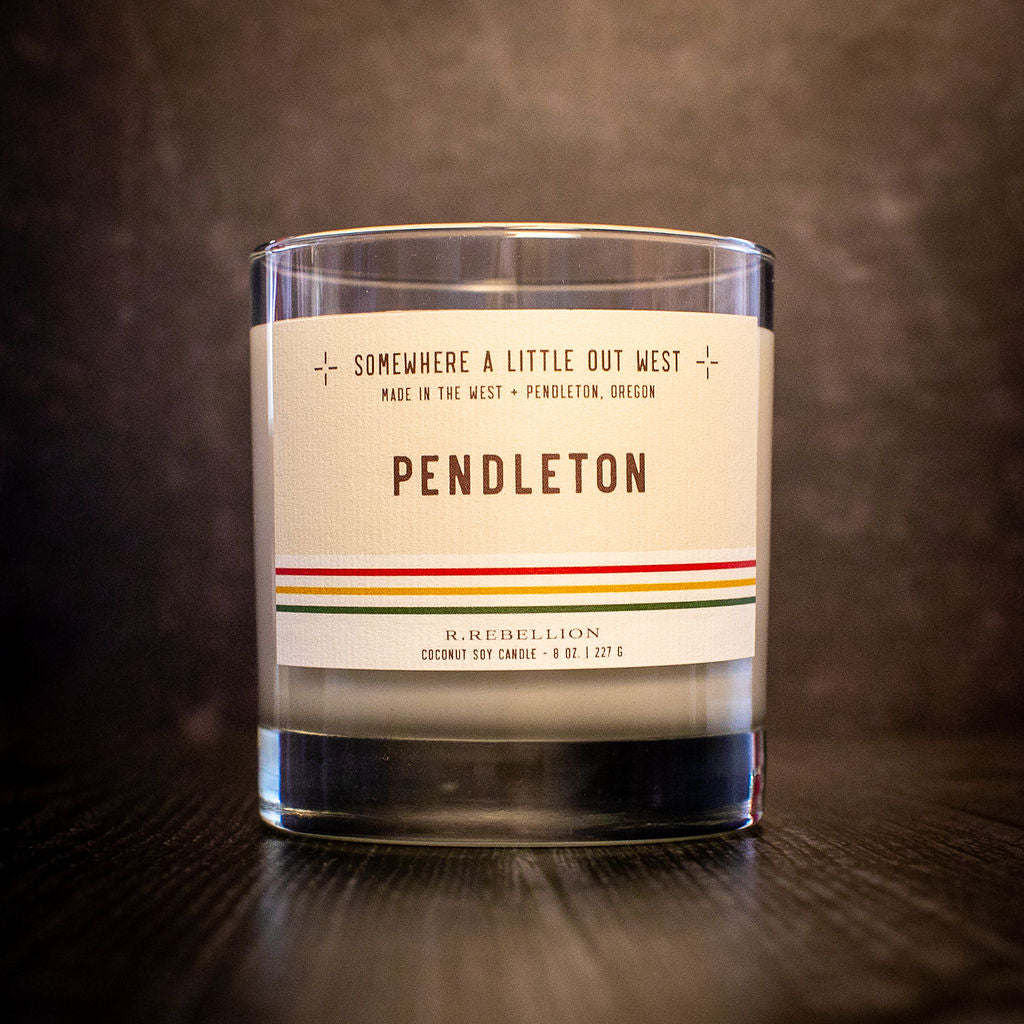 Pendleton Candle
PENDLETON: spiced pear, caramel, smoked vanilla, 1910 Pendleton Whiskey®
Weight: 8 oz / 227 g
Diameter: 3.125 in
Height: 3.5 in
Burn time: Up to 60 hours
Vessel: Reusable Whiskey Glass
Experience the rich history and captivating scents of the American West with our Pendleton candle. Featuring a blend of spiced pear, caramel, smoked vanilla, and 1910 Pendleton Whiskey®, this handcrafted candle is designed to evoke the essence of Pendleton, Oregon.

Pendleton is known for its rich history, home of the world-famous Pendleton Roundup Rodeo and rich Native American culture. Our Pendleton candle captures the rugged and wild spirit of this iconic western town, while our signature cross wood wick provides a rustic crackling sound reminiscent of a campfire under the starry night sky of the West.

Hand-poured with all-natural coconut soy wax and infused with phthalate-free fragrances, our Pendleton candle burns cleanly and evenly, providing hours of long-lasting aroma. The unique blend of scents is perfect for creating a cozy ambiance on a cold winter's night or adding a touch of warmth to your living space year-round.

Our Pendleton candle is a great gift for those who appreciate the rugged and wild beauty of the American West or those who want to experience the essence of Pendleton's rich history and culture. So, light up the essence of the West with our Pendleton candle, featuring a signature cross wood wick, and experience the captivating scents and history of this iconic western town.