$5 FLAT RATE SHIPPING USA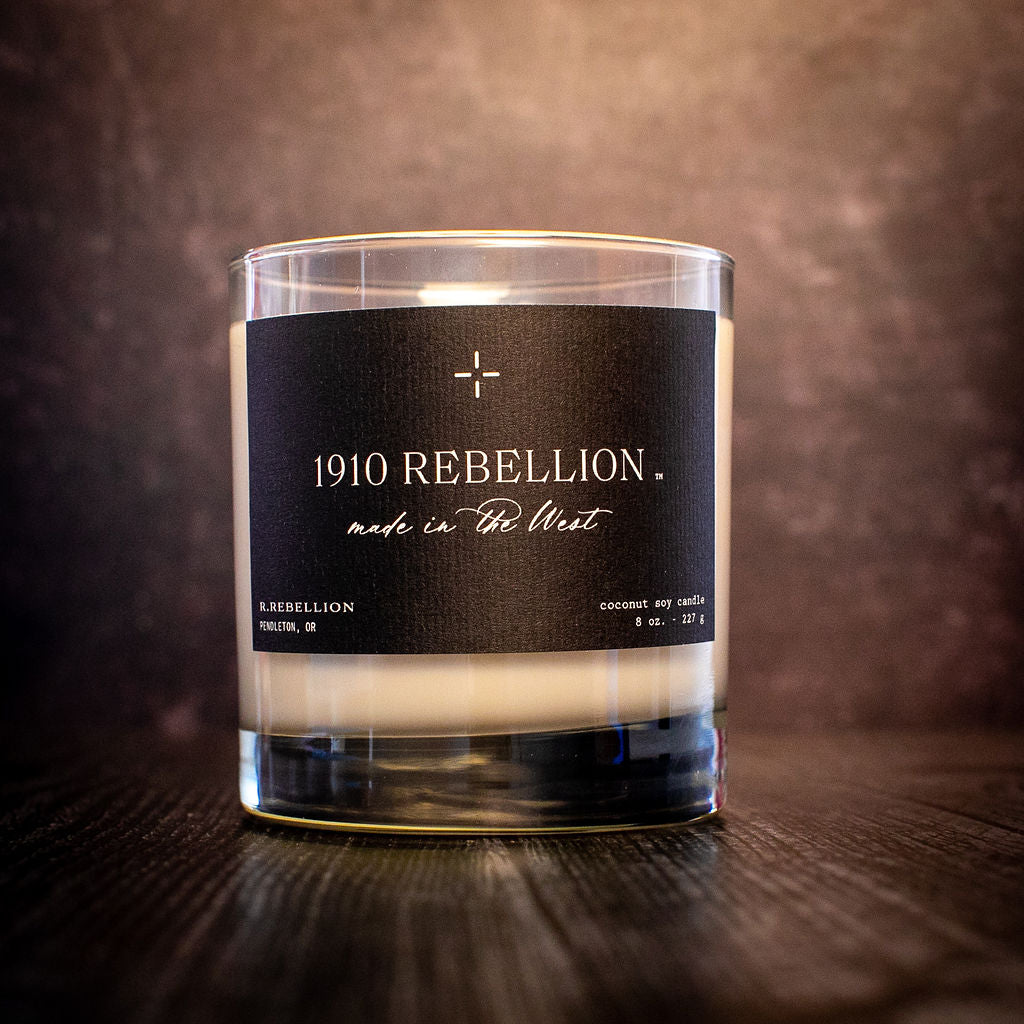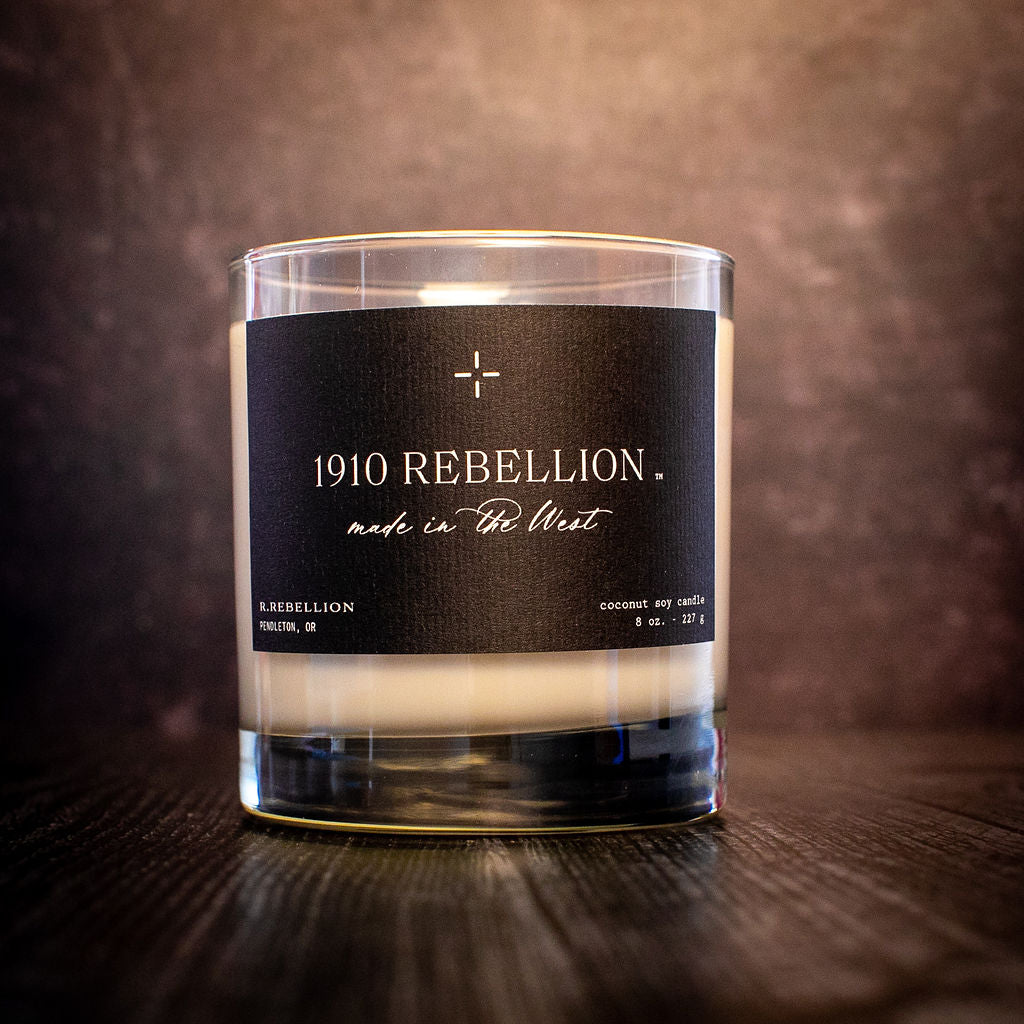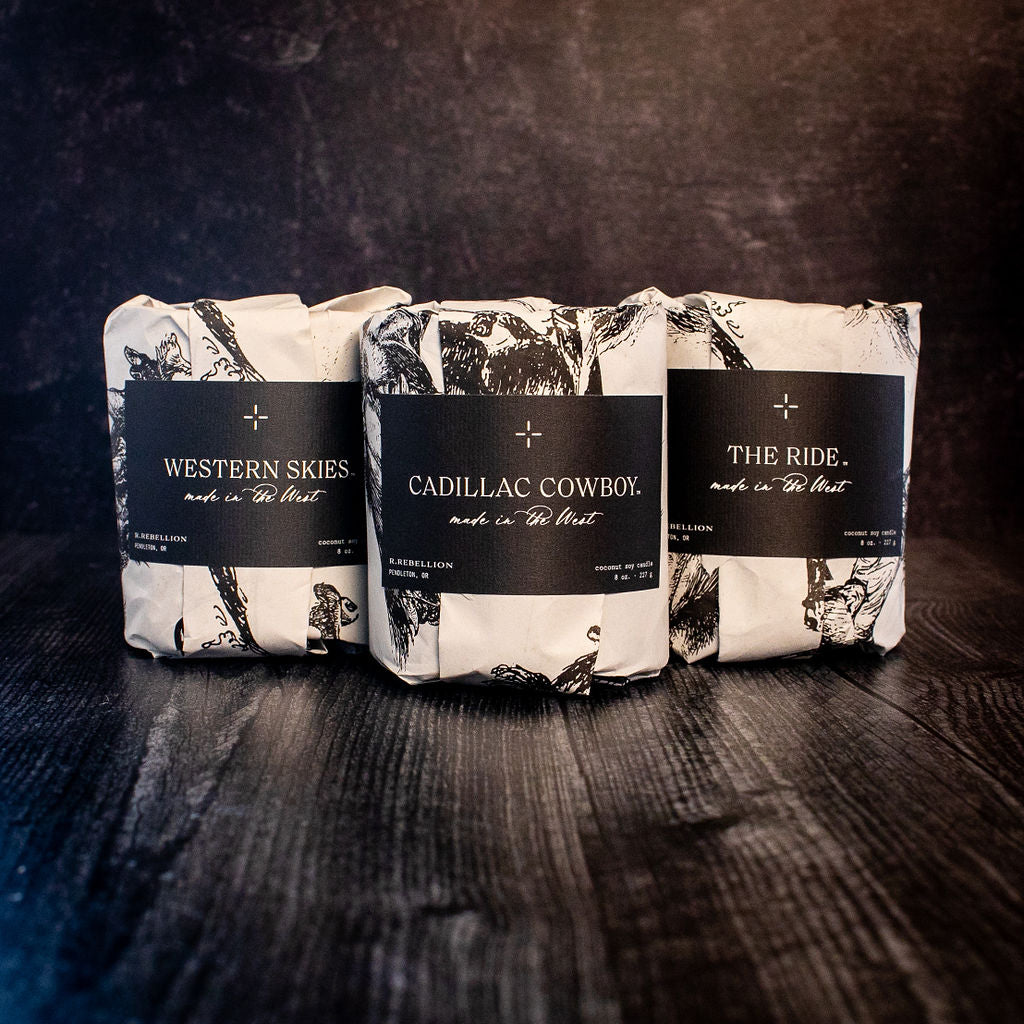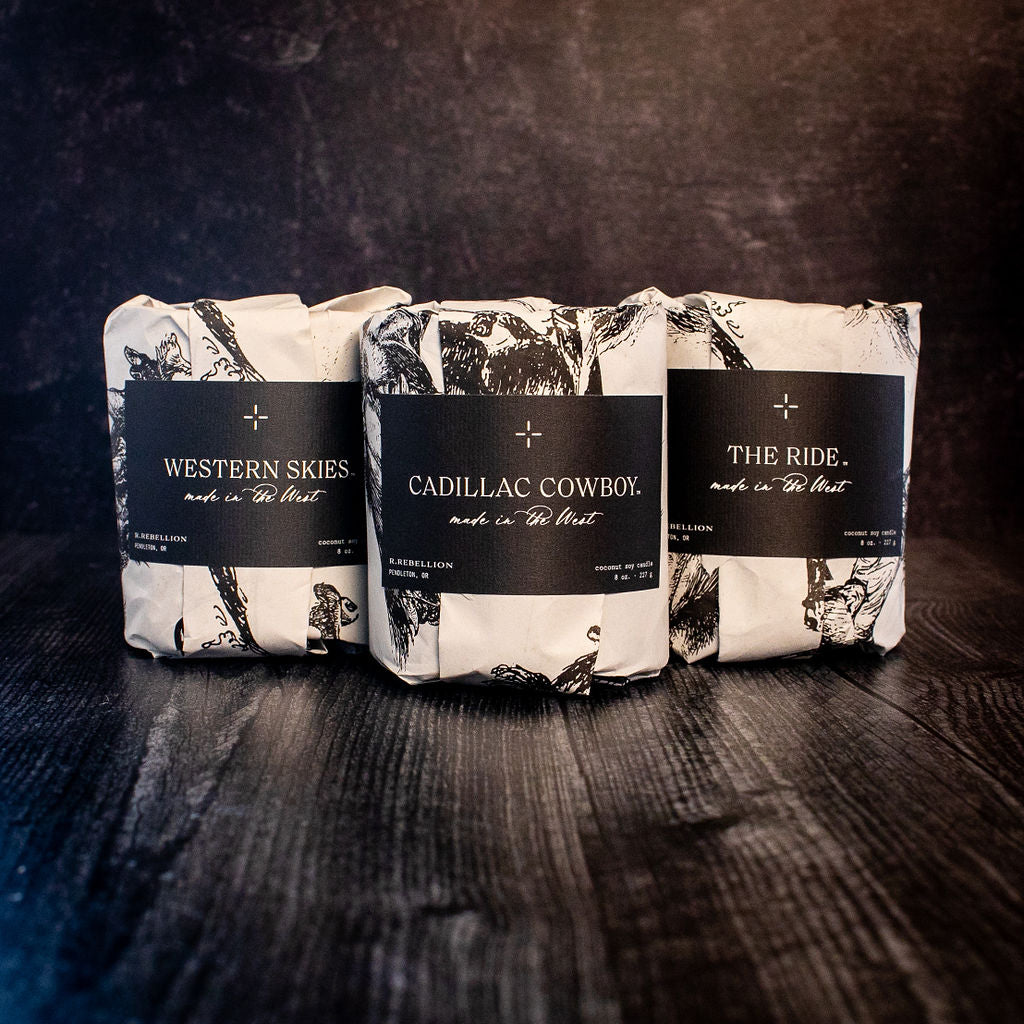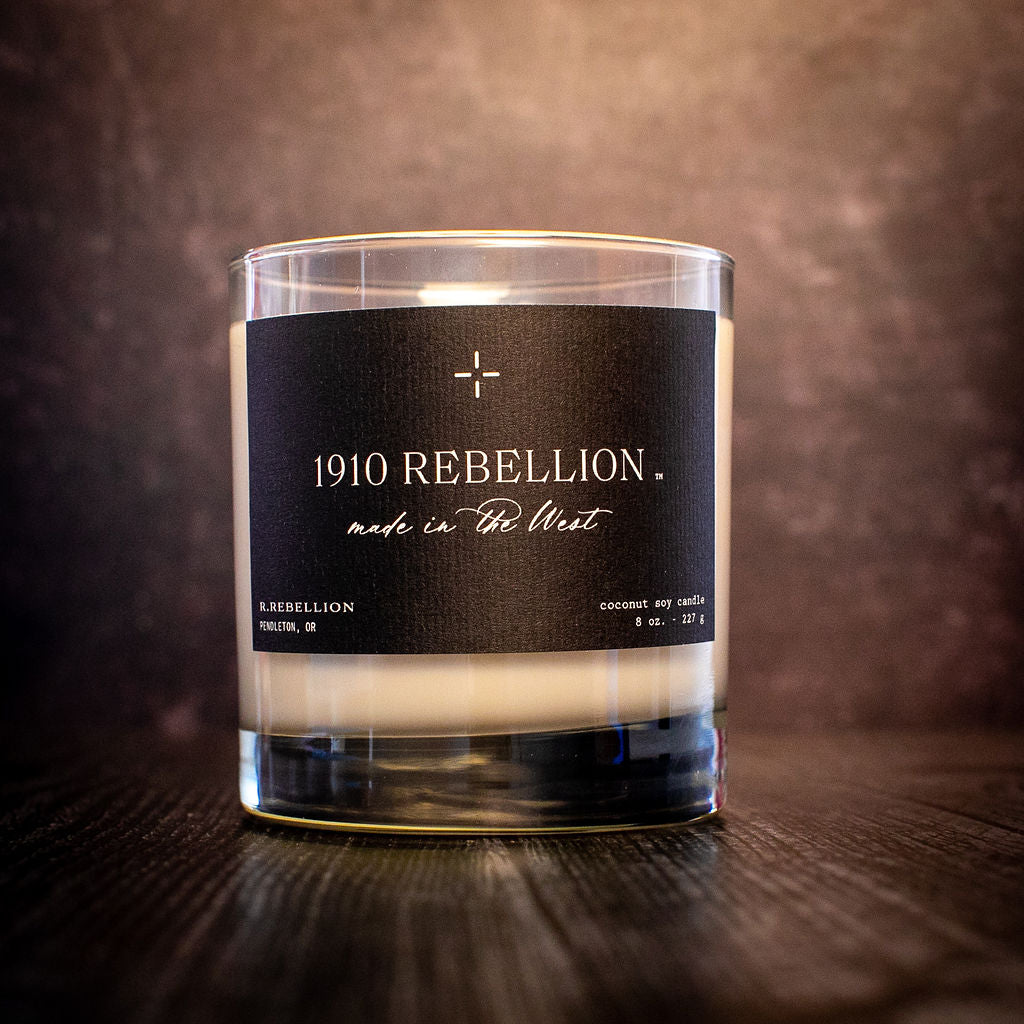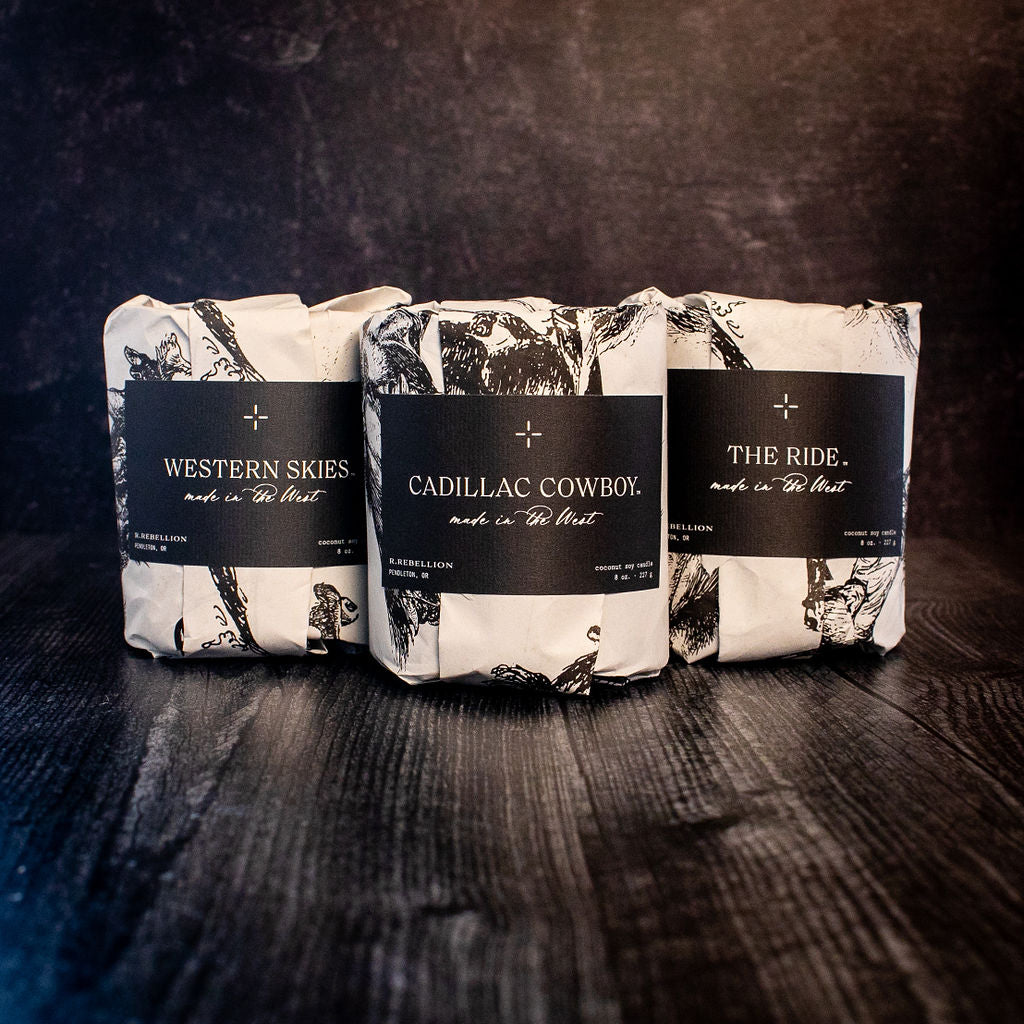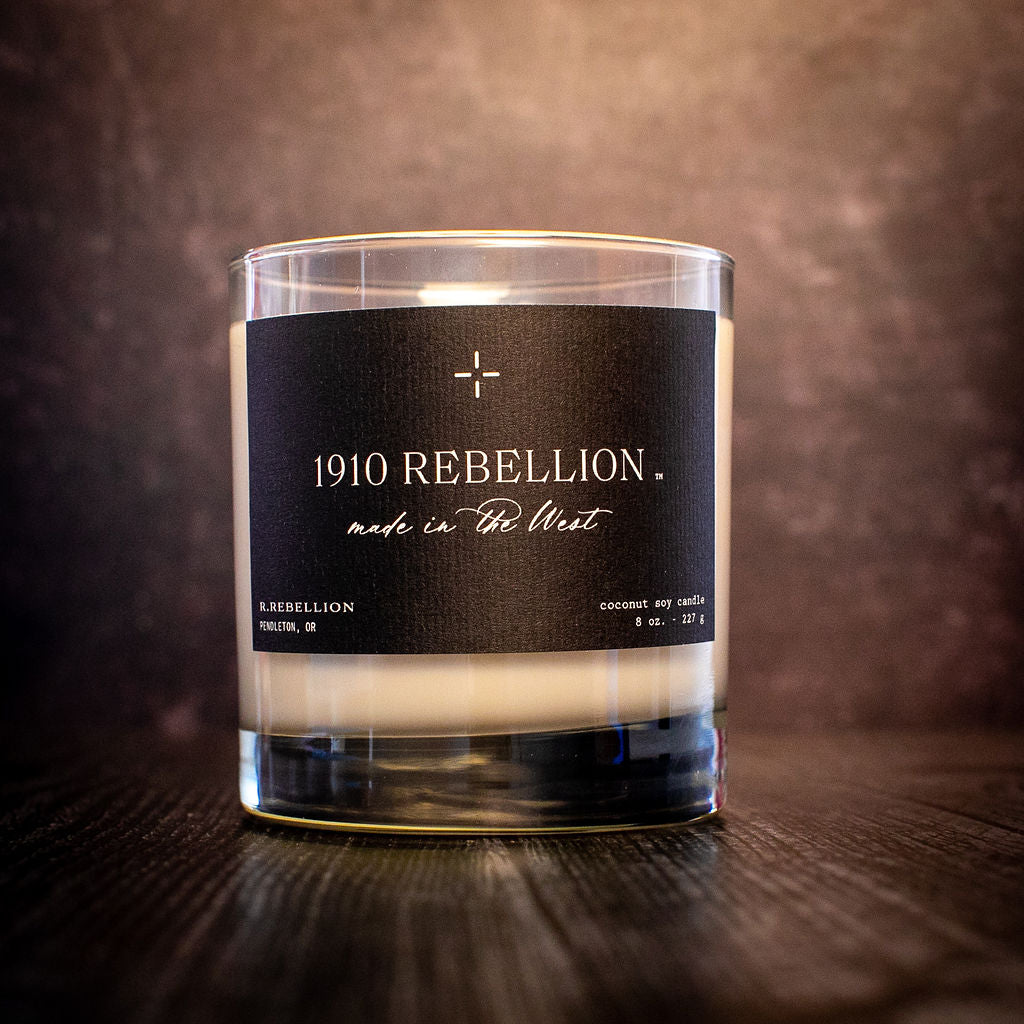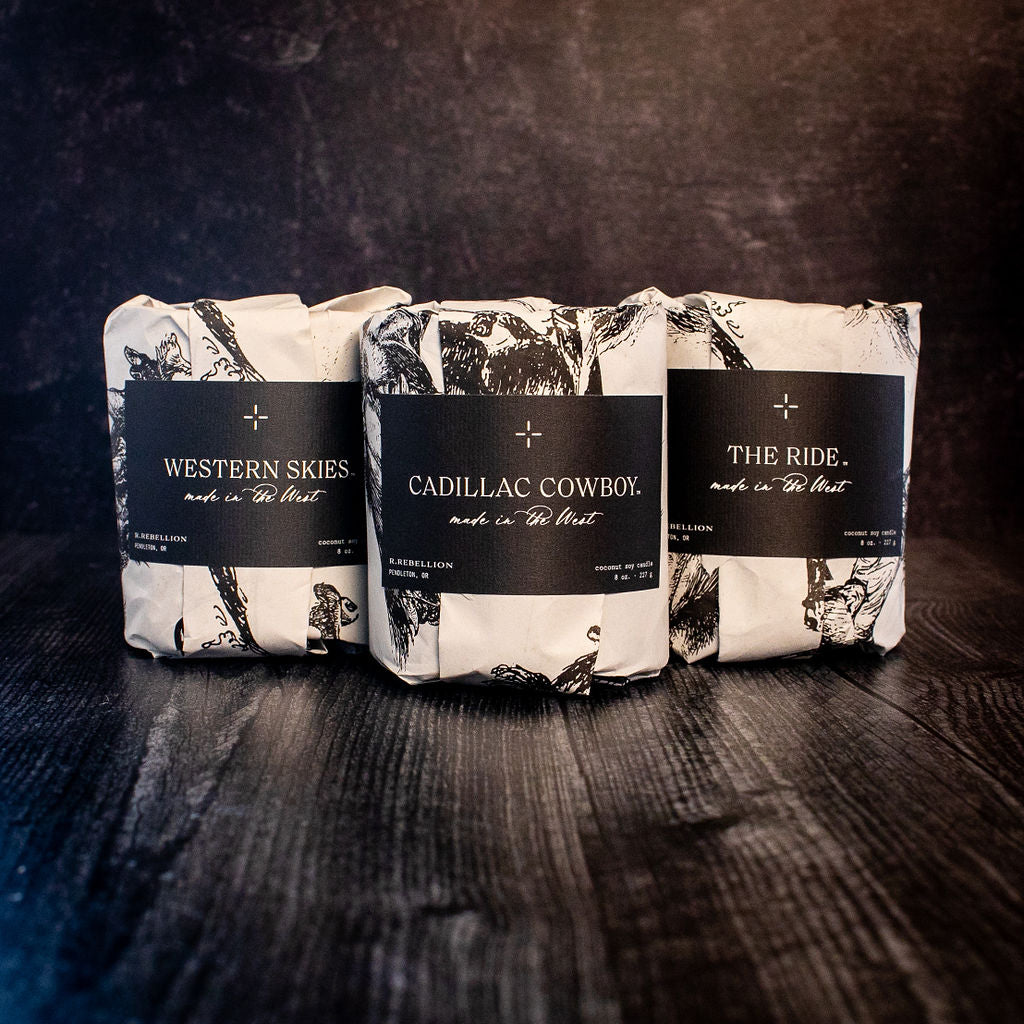 Experience the Legendary 1910 Rebellion Candle: Revived by R. Rebellion a Unique Fragrance Homage to Pendleton's Historic Cowboy Culture!
Introducing the legendary "1910 Rebellion" candle, now revived and born again with a rebellious twist in R. Rebellion style. This candle pays homage to the historic 1910 Pendleton, Oregon, and captures the essence of the rebellion in a unique fragrance.

The "1910 Rebellion" candle features a blend of invigorating notes, including bergamot and mandarin, which provide a citrusy freshness to the fragrance. The addition of lavender and exotic spice adds a layer of complexity and depth to the scent, while clary sage brings a touch of herbal freshness.

To balance out the complexity of the top and middle notes, the candle is anchored by a base of white amber musk and sandalwood, which lend a warm and inviting ambiance to any space. Whether you're lighting the candle during a relaxing evening at home or entertaining guests, this fragrance is sure to impress.

1910 REBELLION: Bergamot, mandarin, lavender, exotic spice, clary sage, white amber musk, sandalwood
Weight: 8 oz / 227 g
Diameter: 3.125 in
Height: 3.5 in
Burn time: Up to 60 hours
Vessel: Reusable Whiskey Glass

Our candles are carefully crafted with love, in small batches using only the finest all-natural ingredients like coconut + soy wax, and wood wicks from sustainable American hardwood.
And don't worry, we keep it clean with phthalate-free fragrances, no dyes here! Our signature cross wood wicks bring a cozy crackle and beautiful flame to each and every burn.