$5 FLAT RATE SHIPPING USA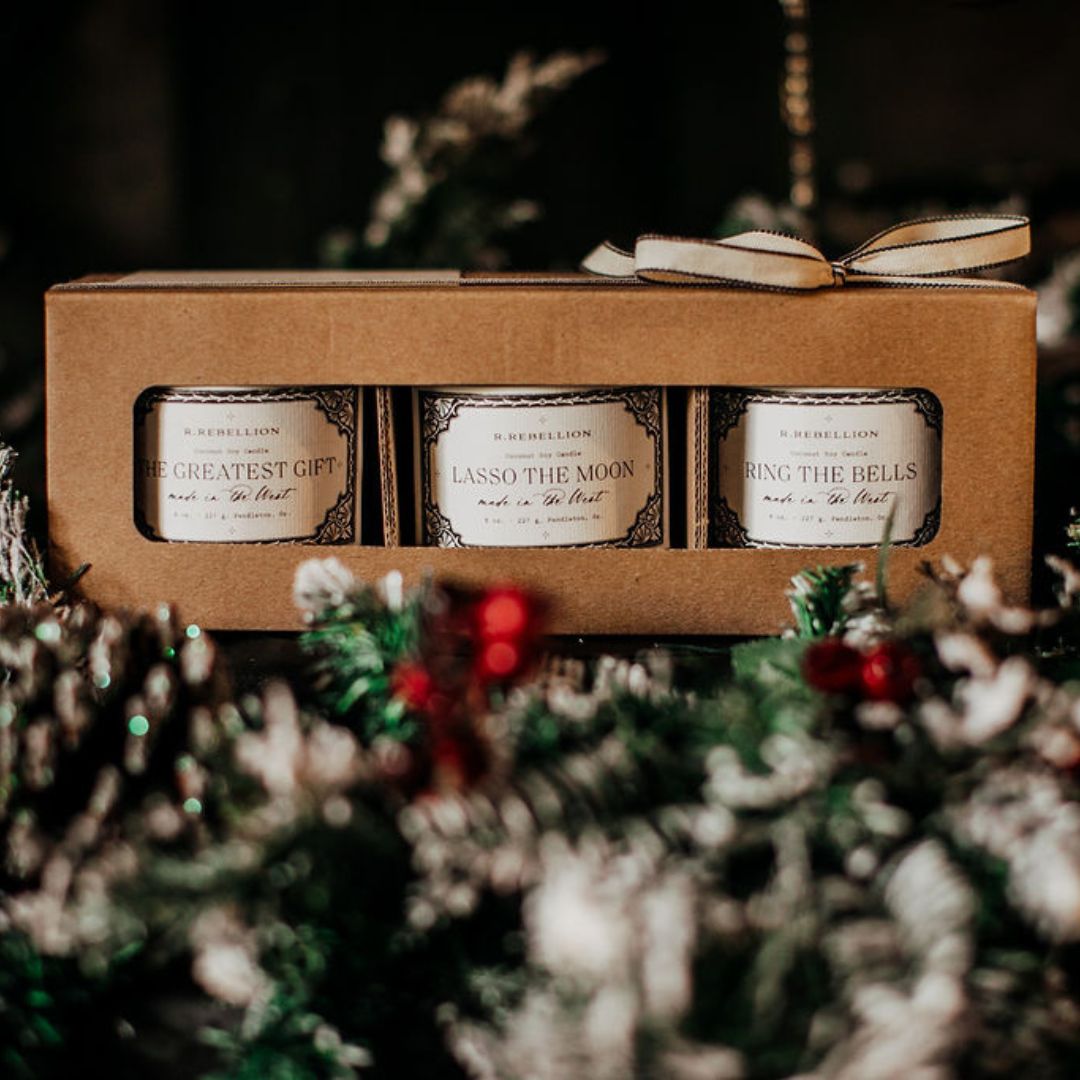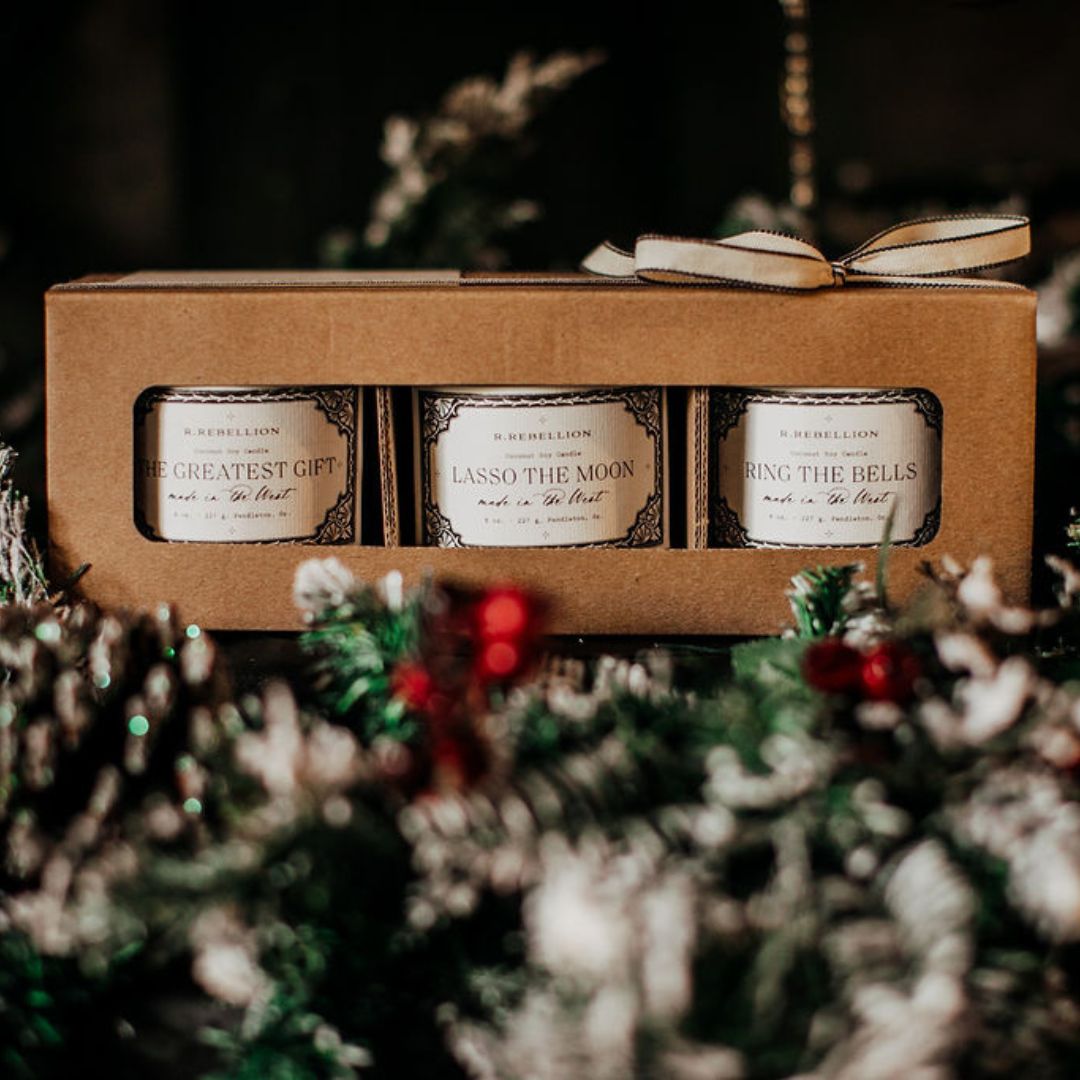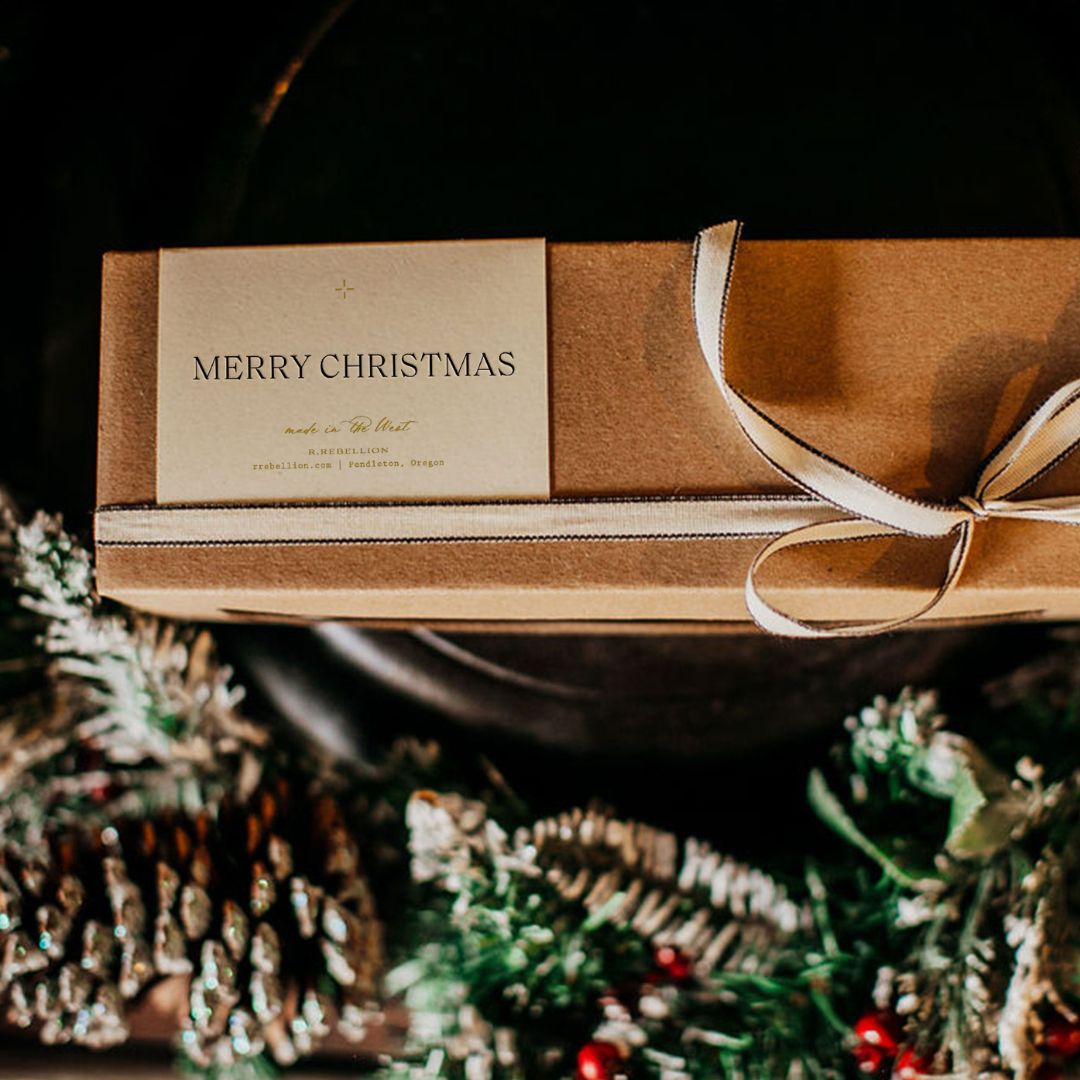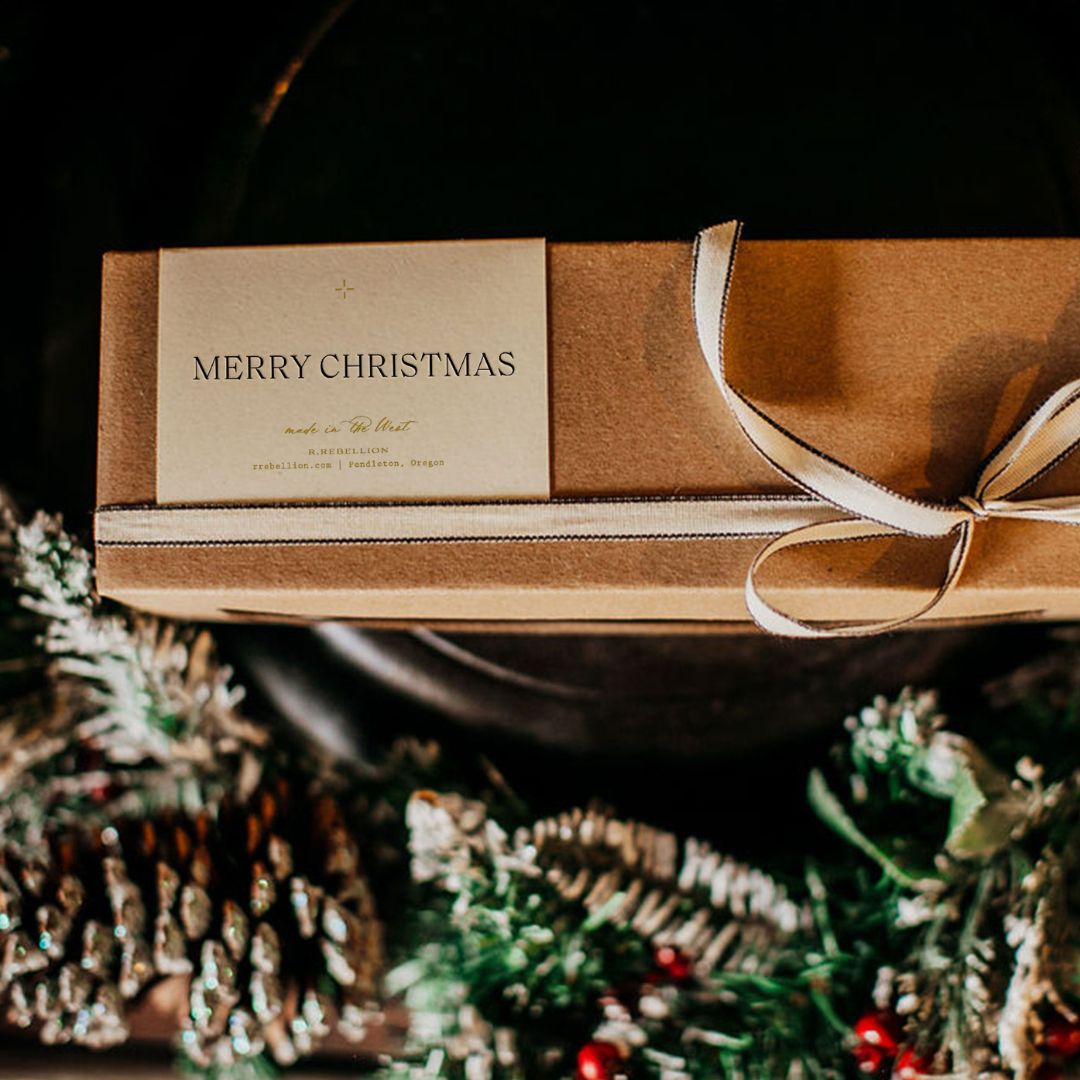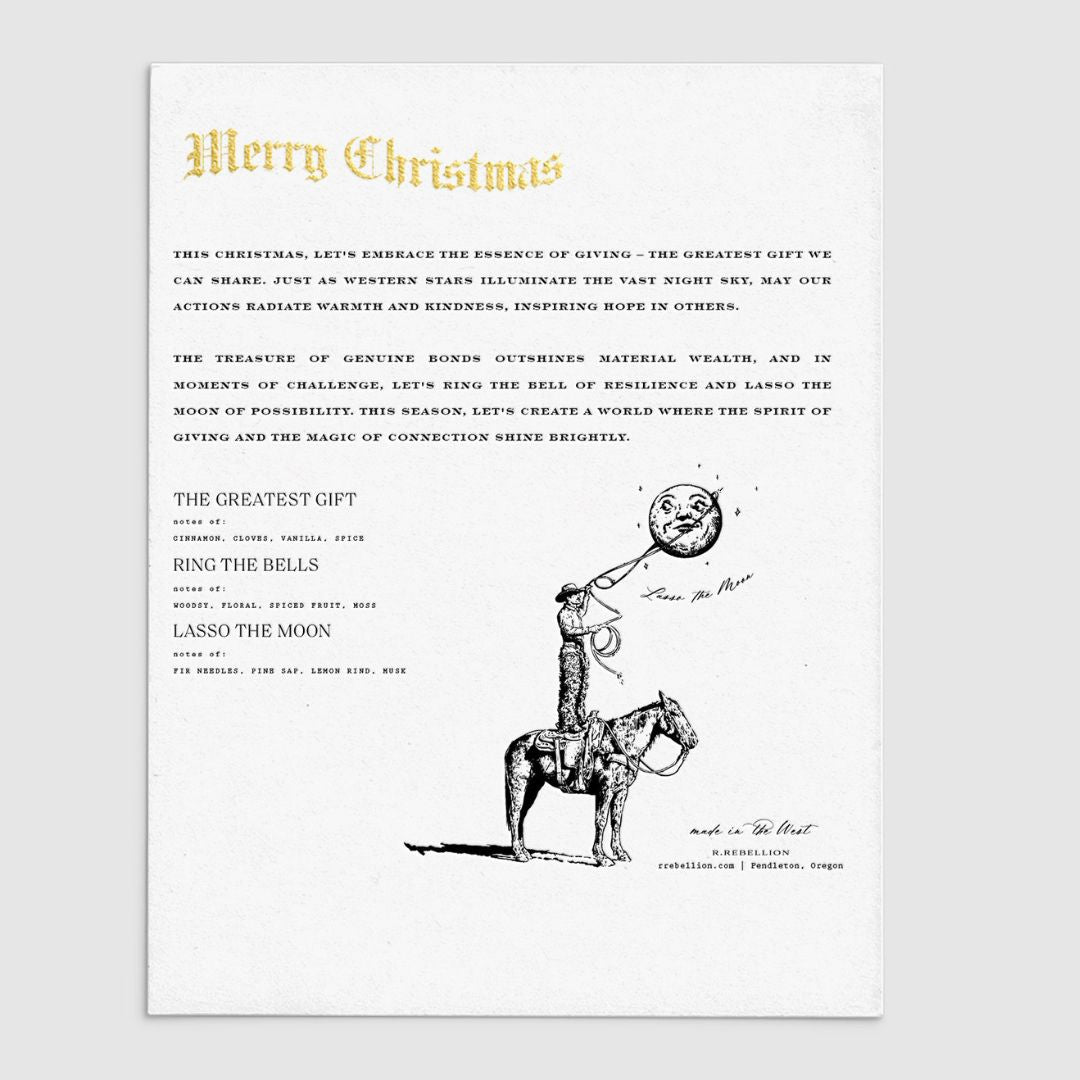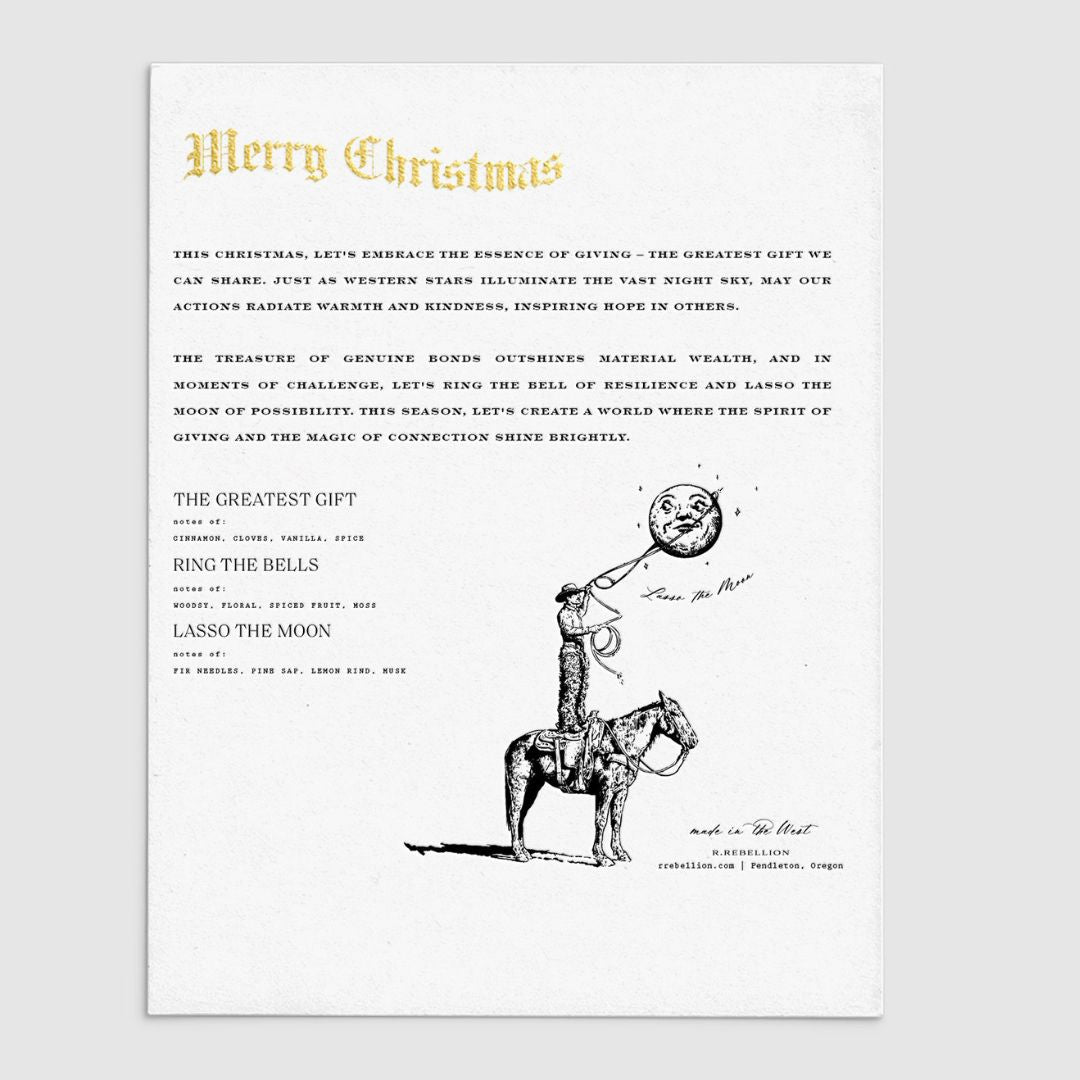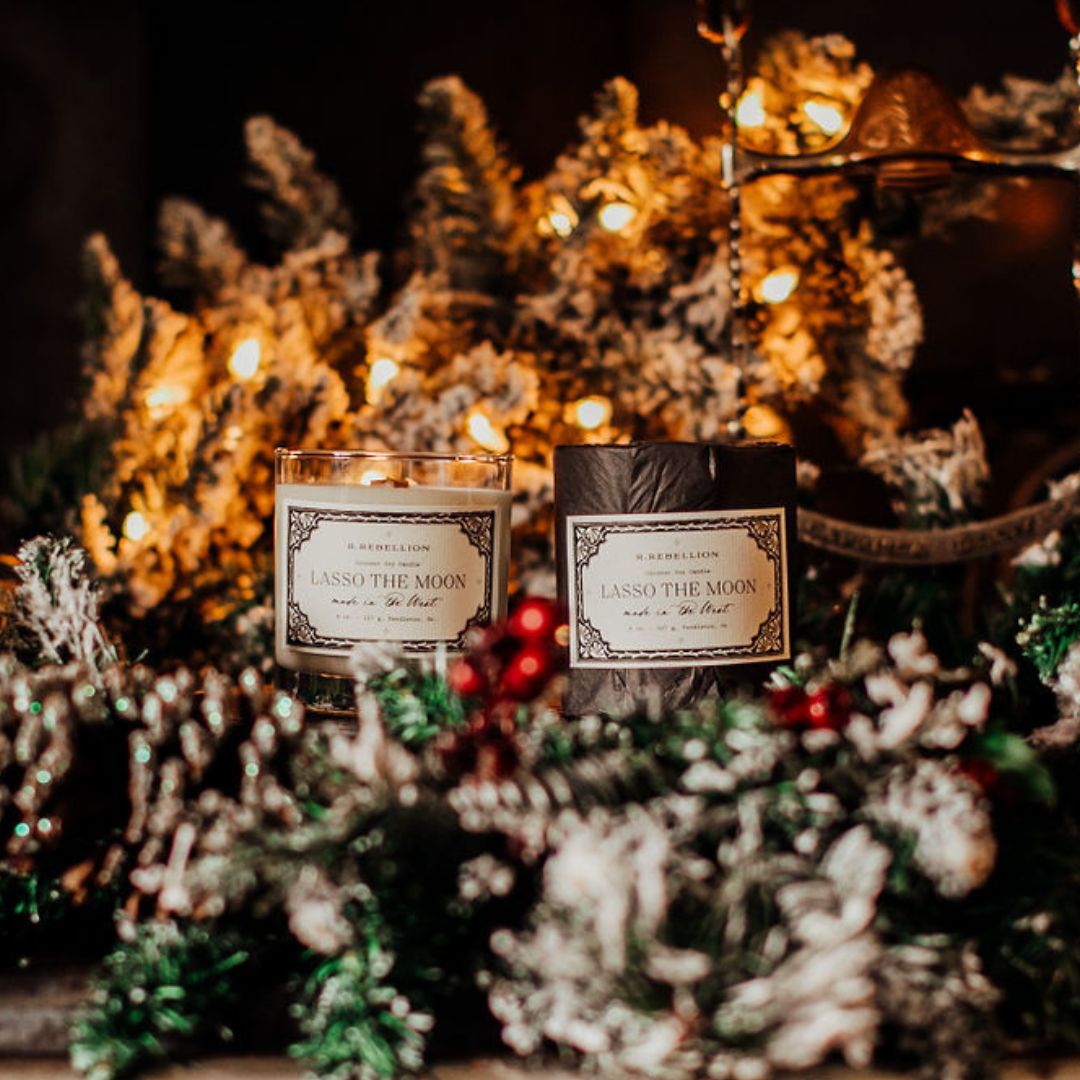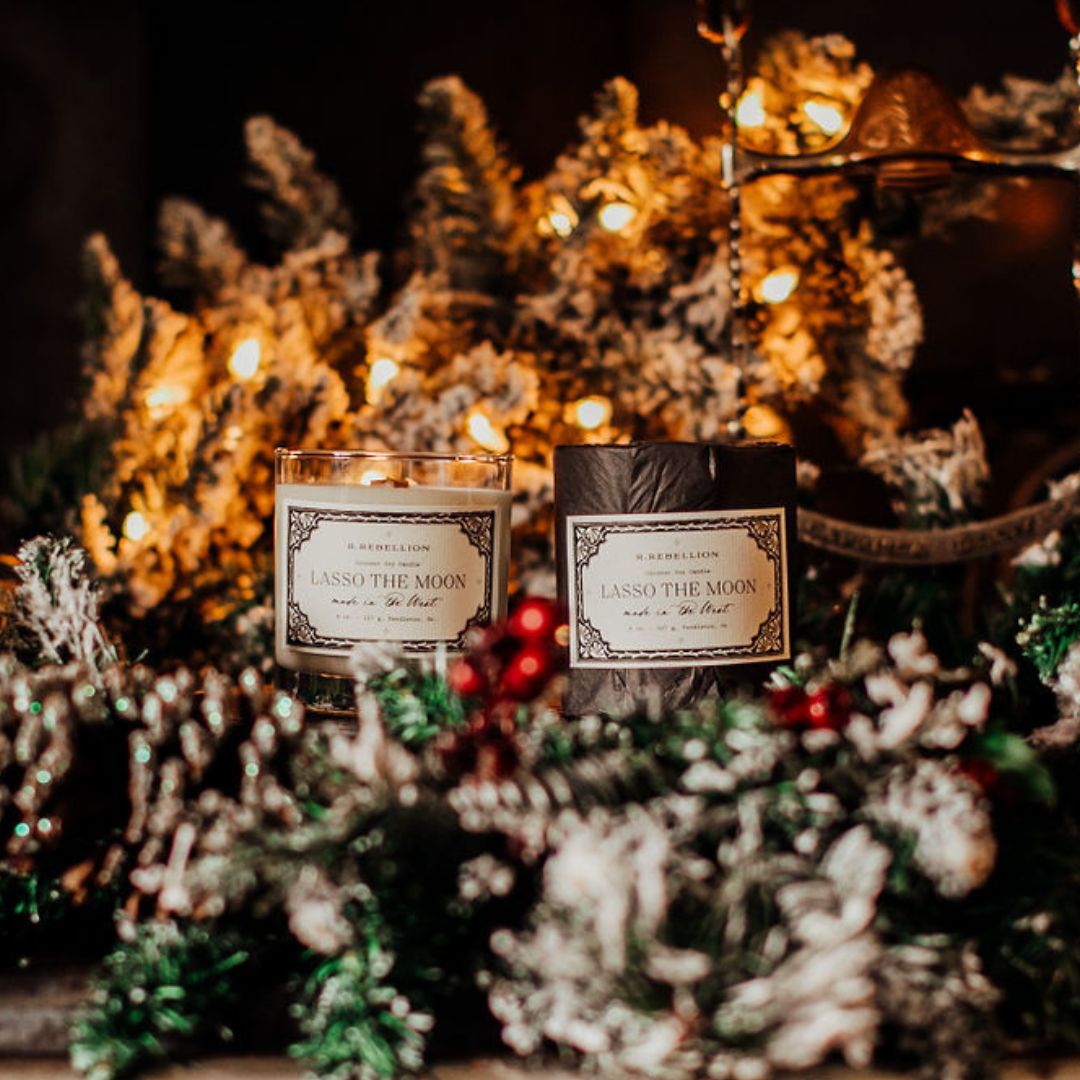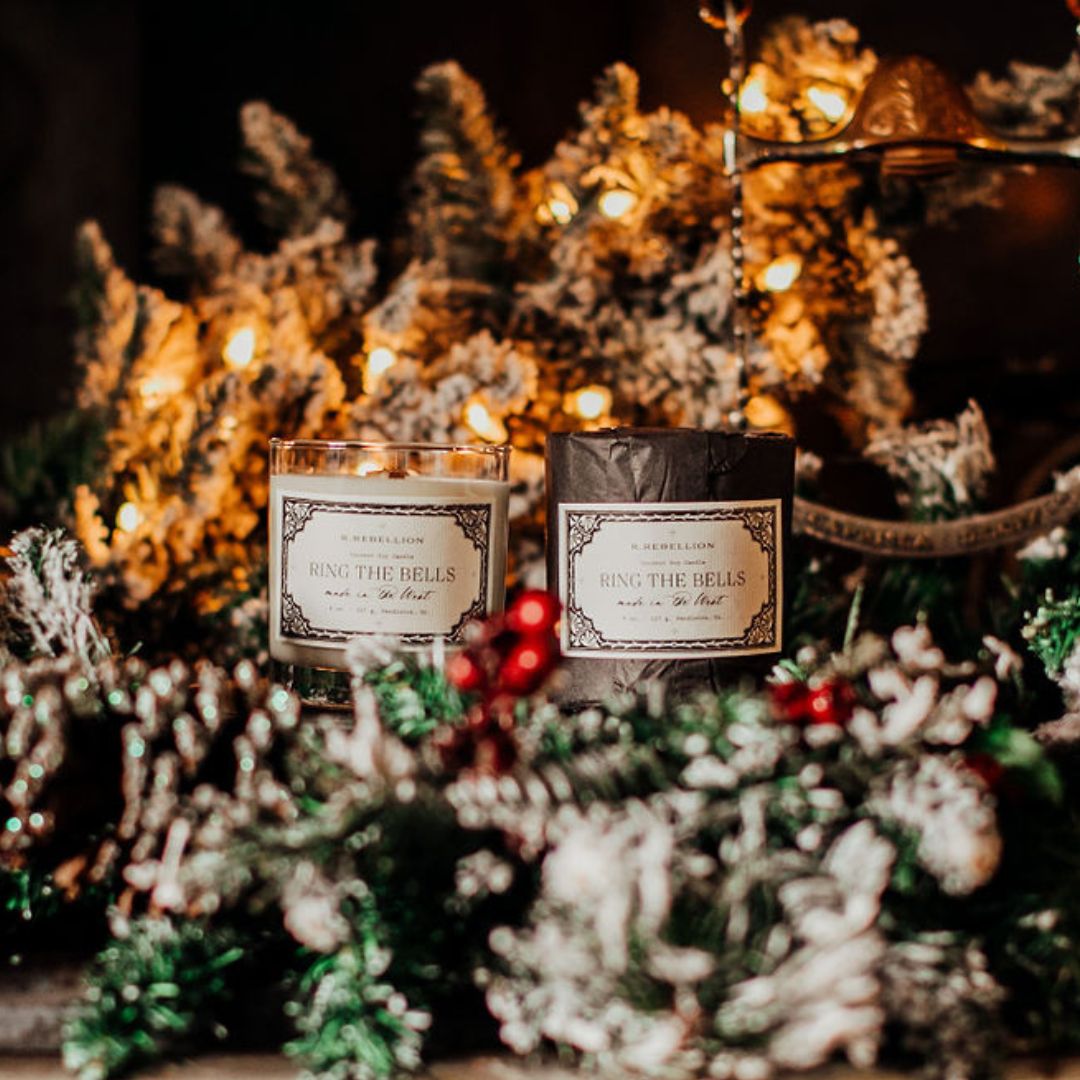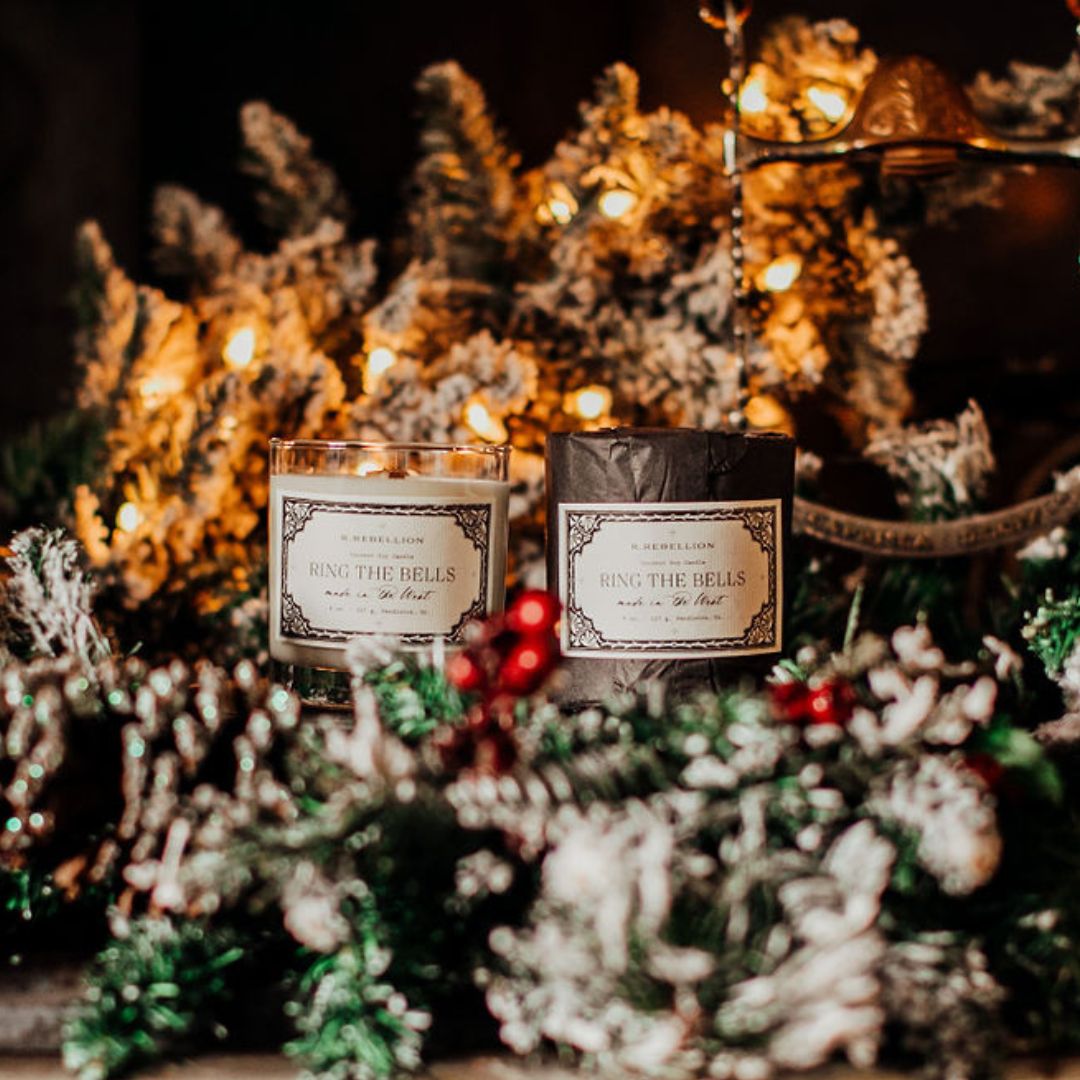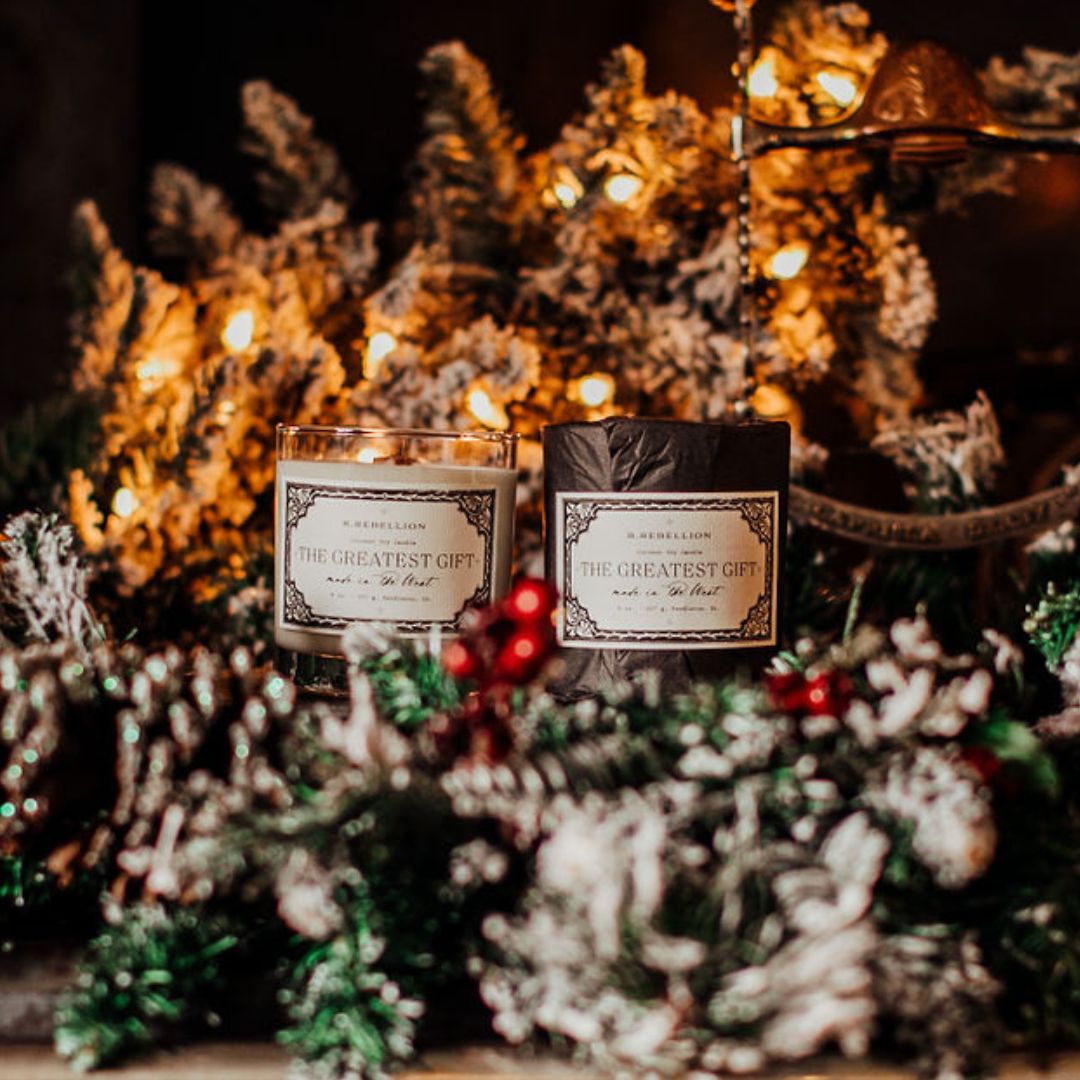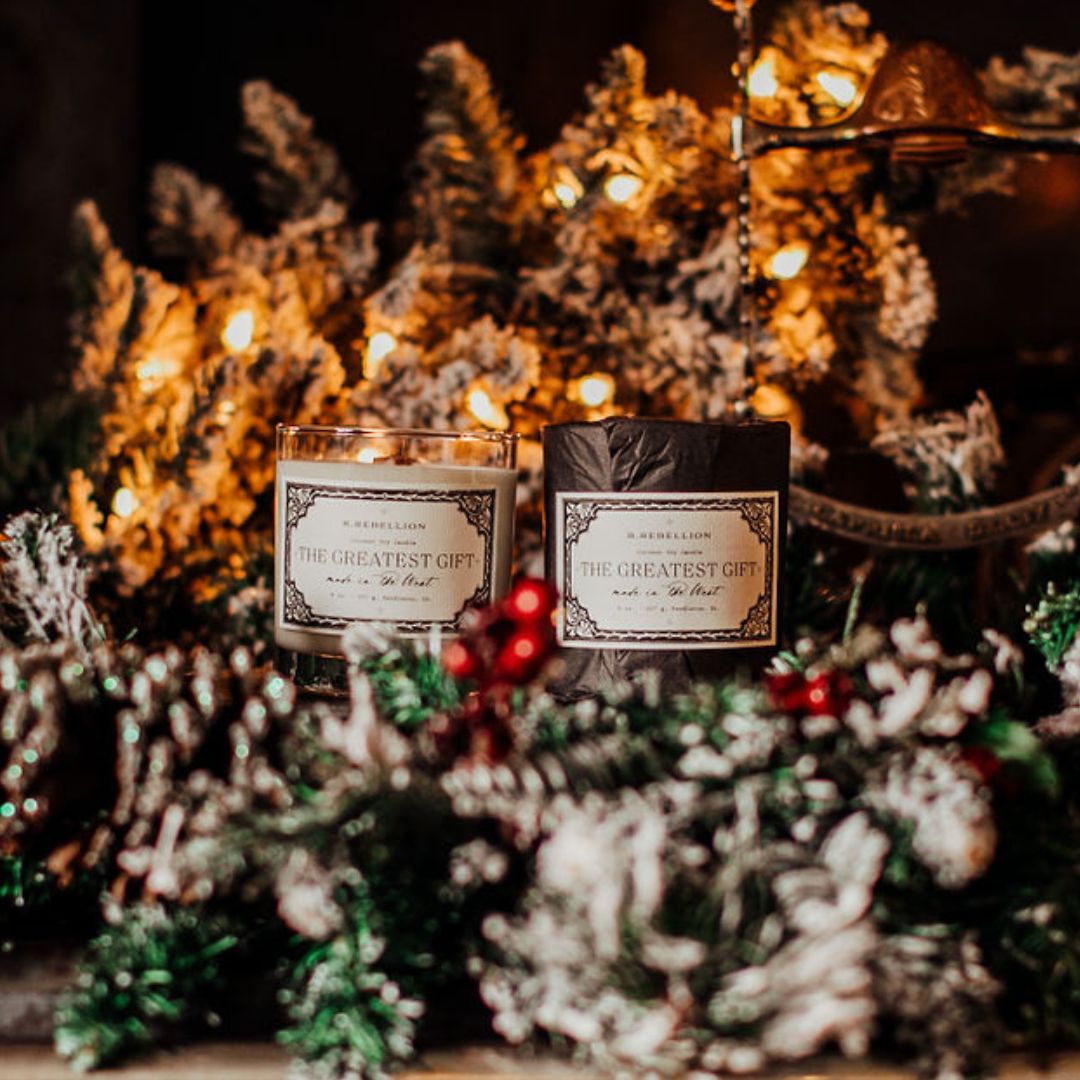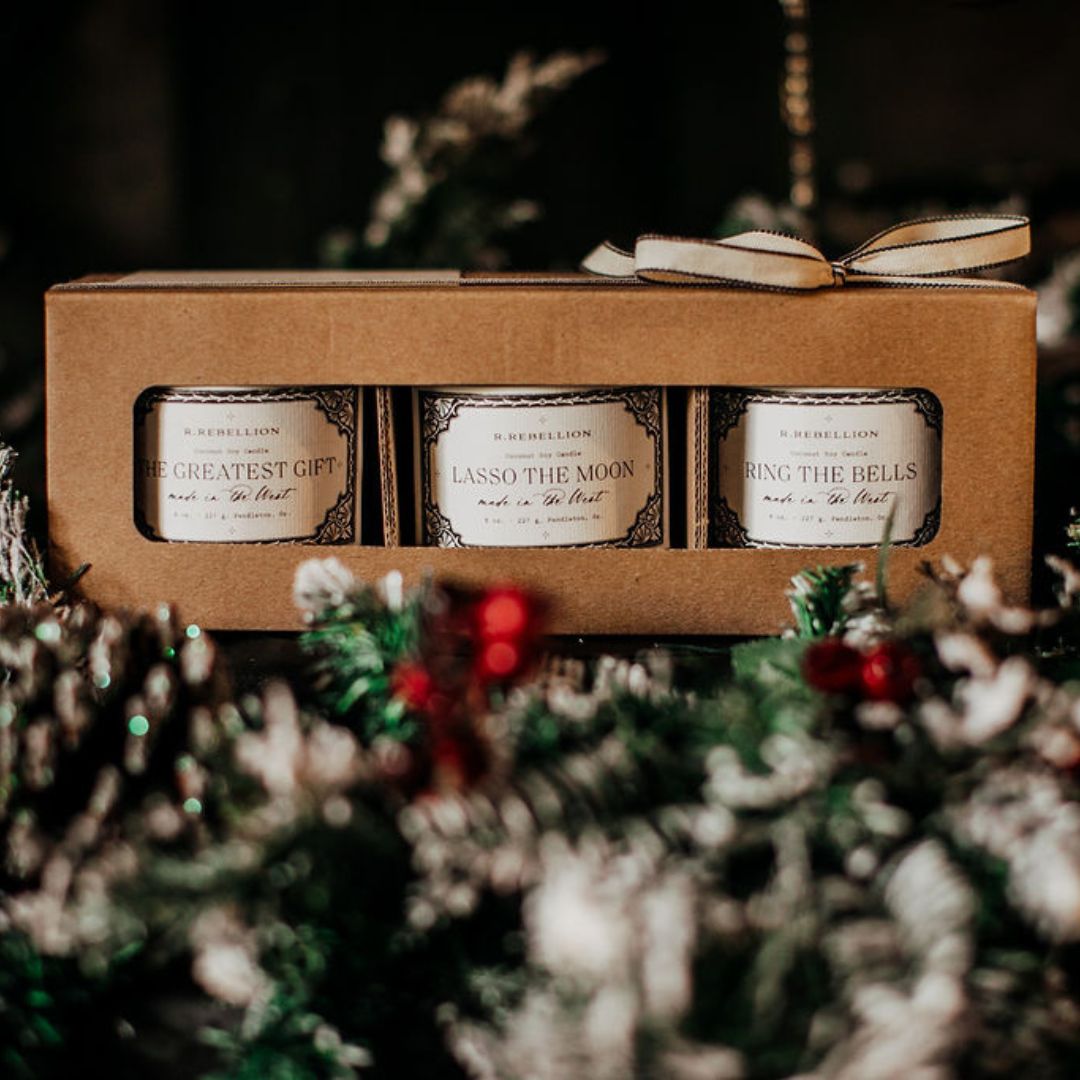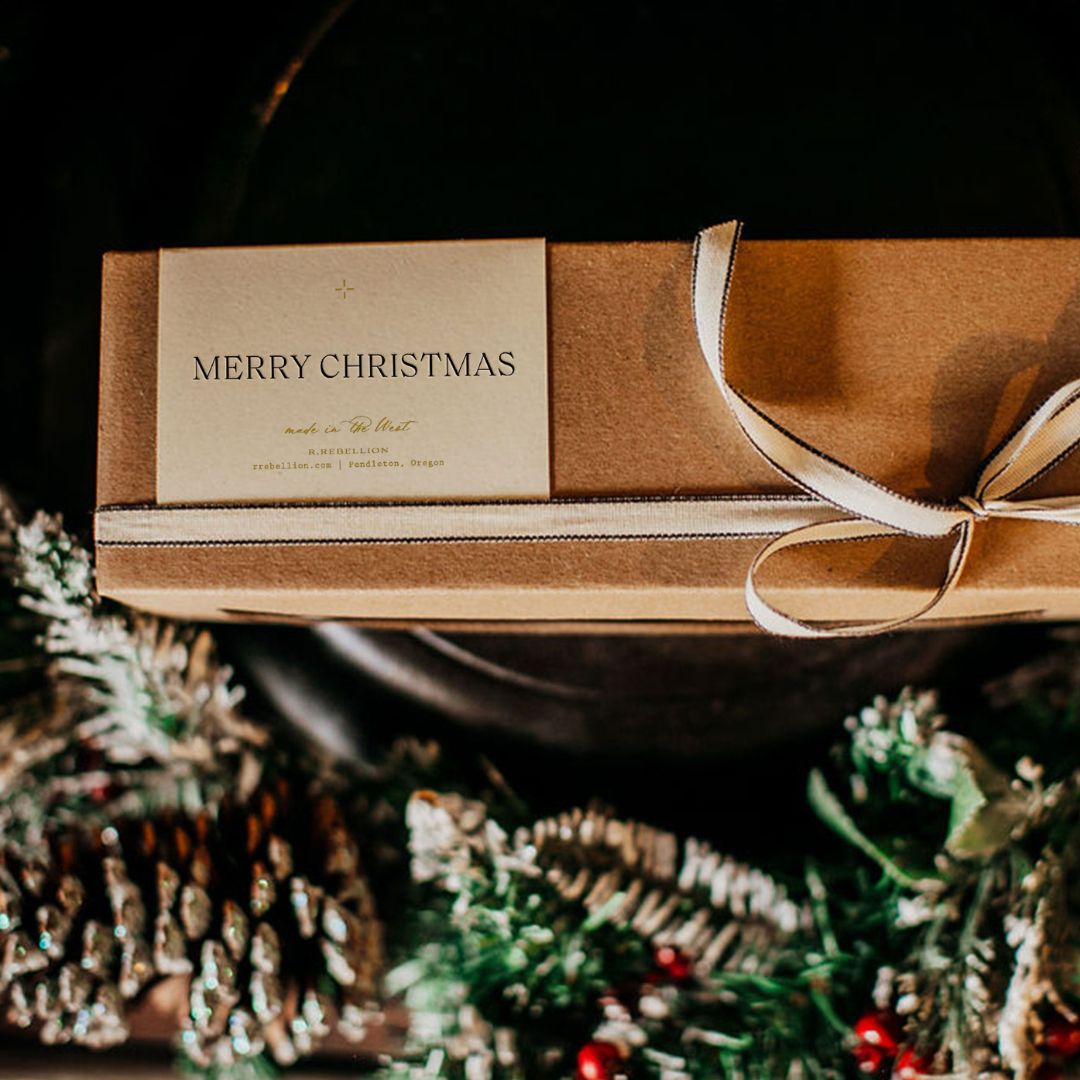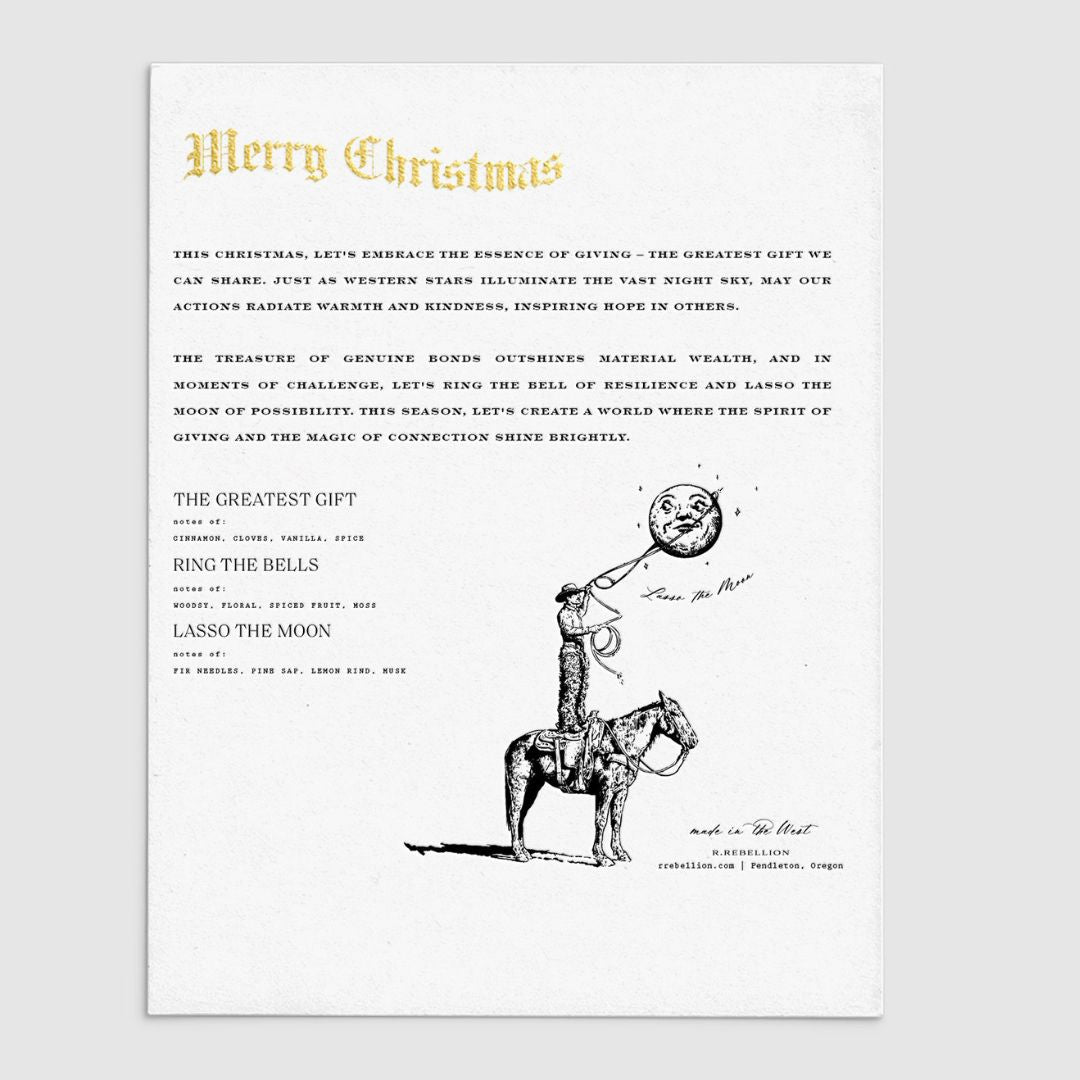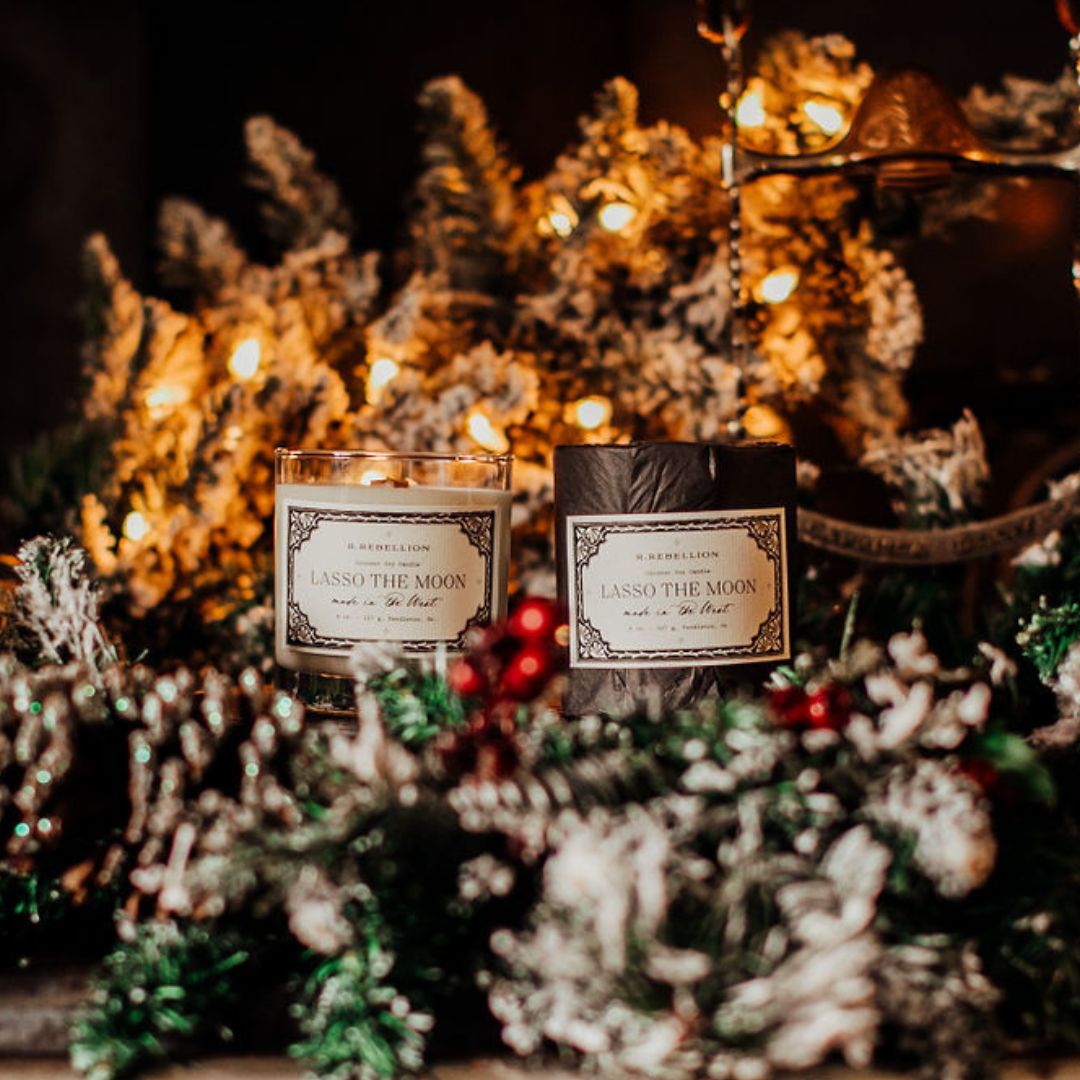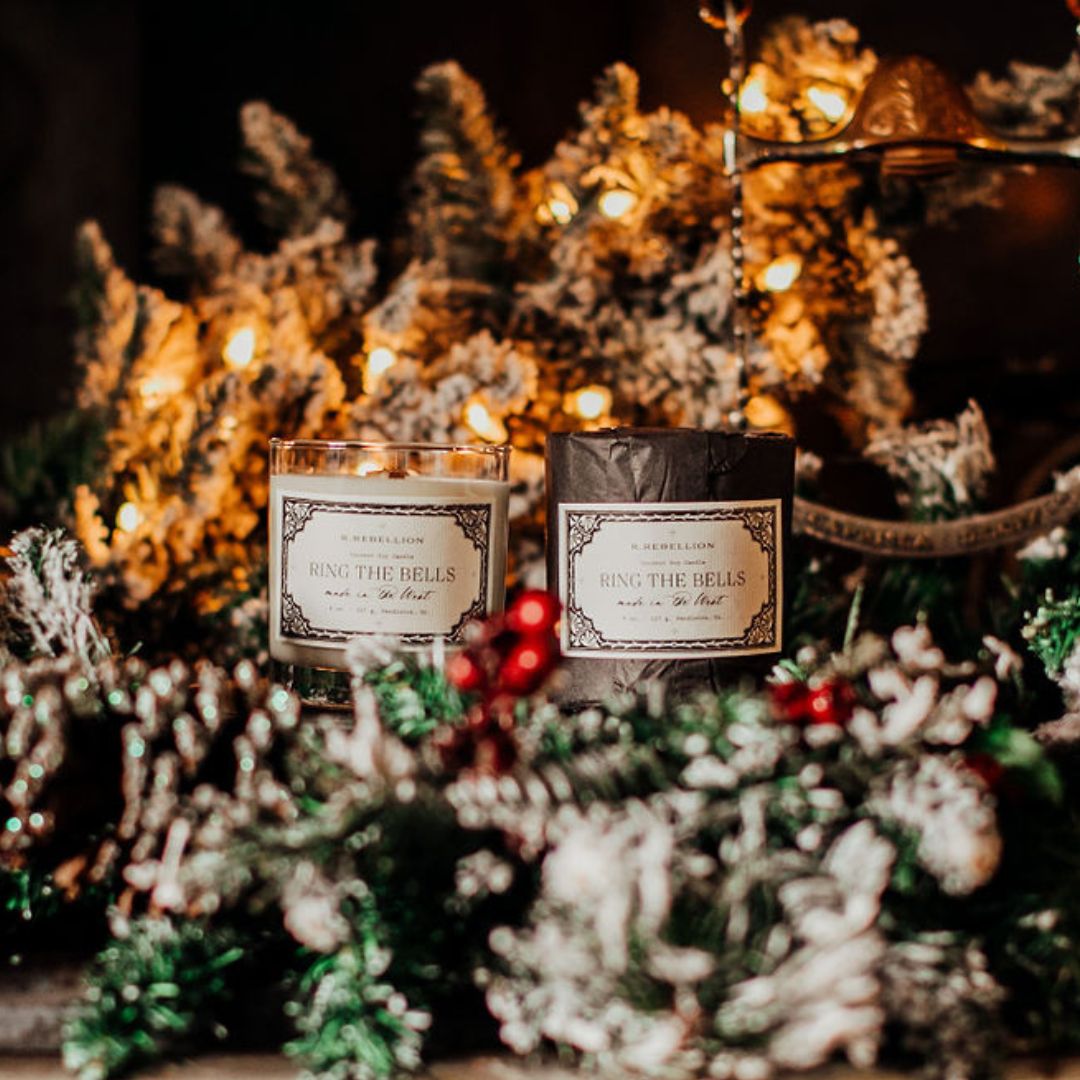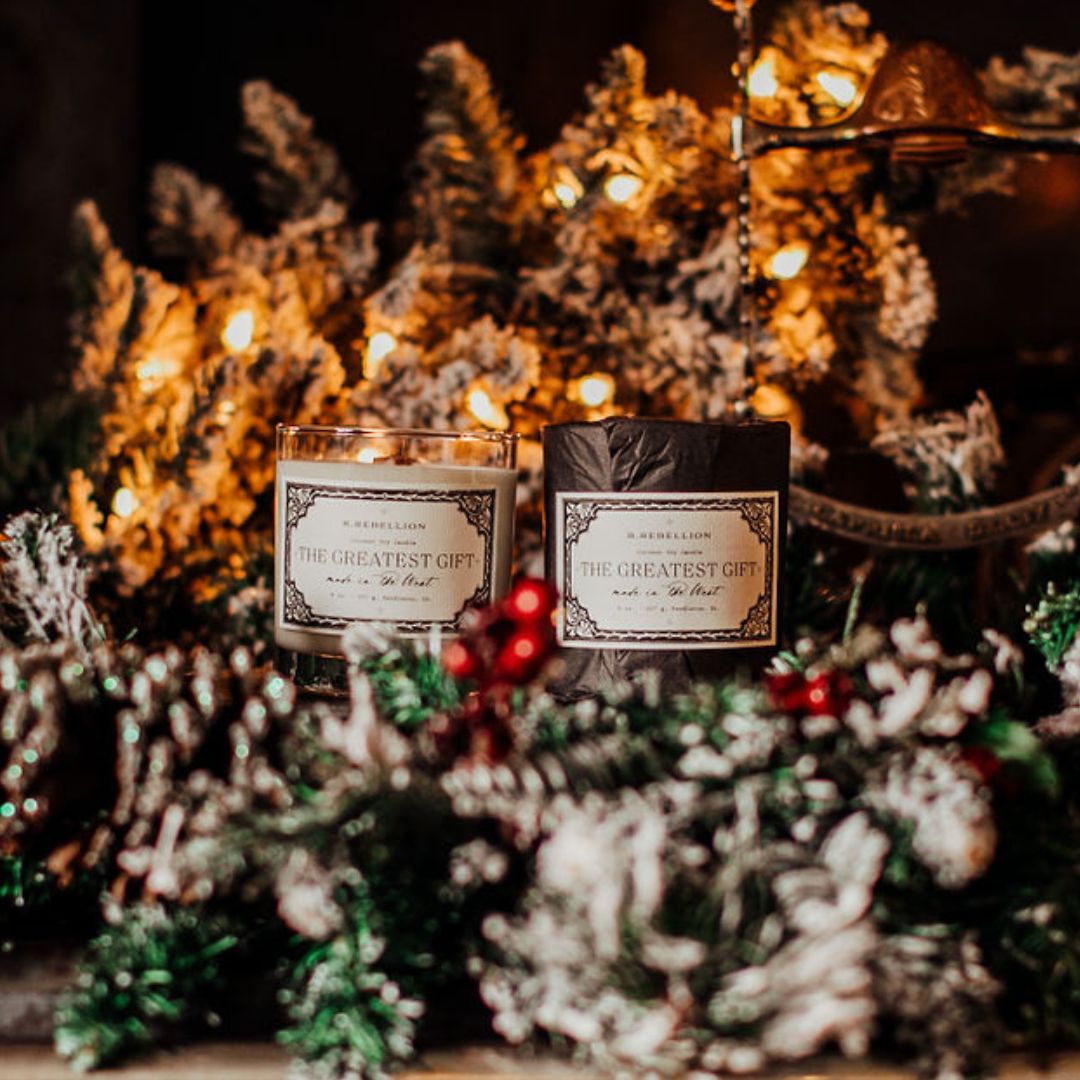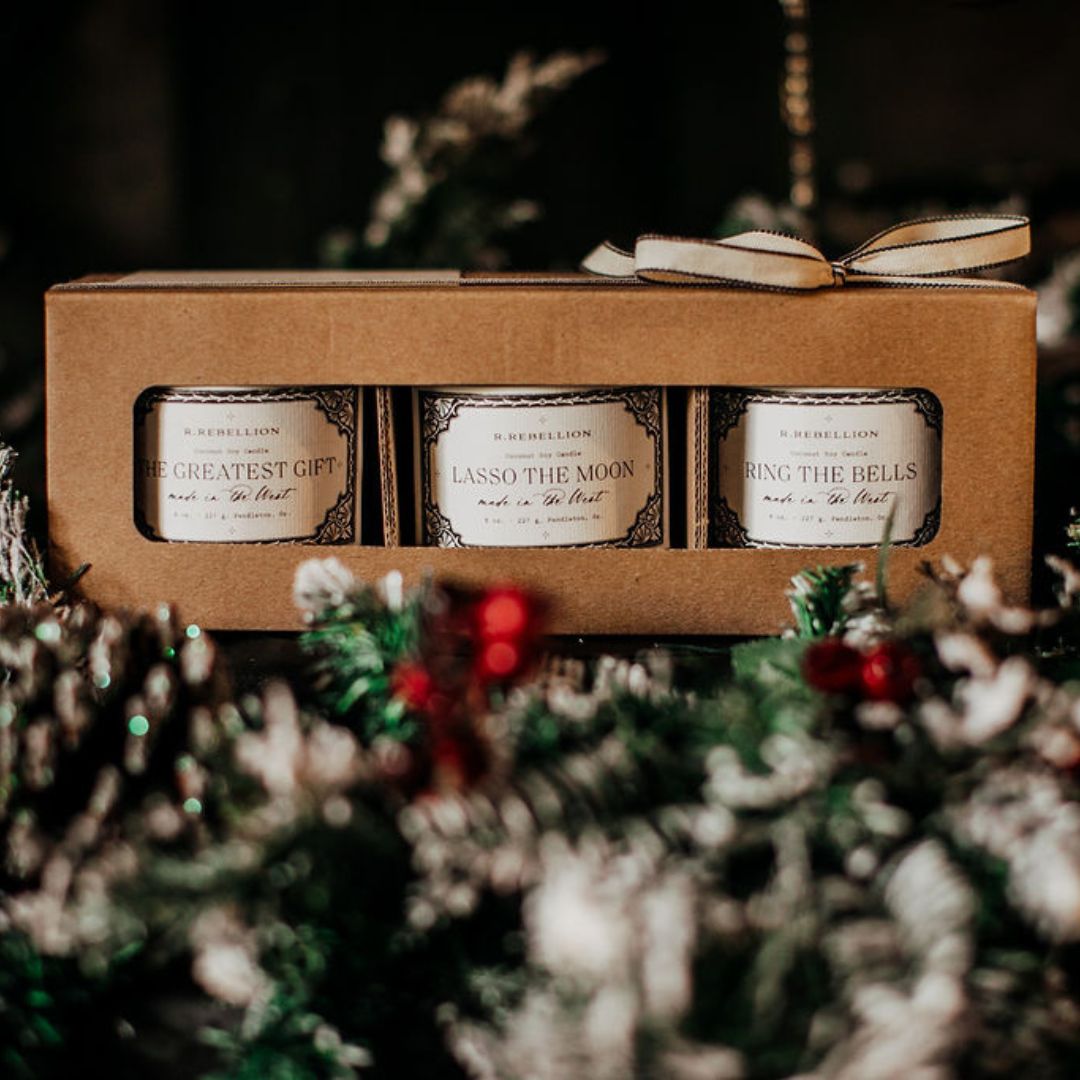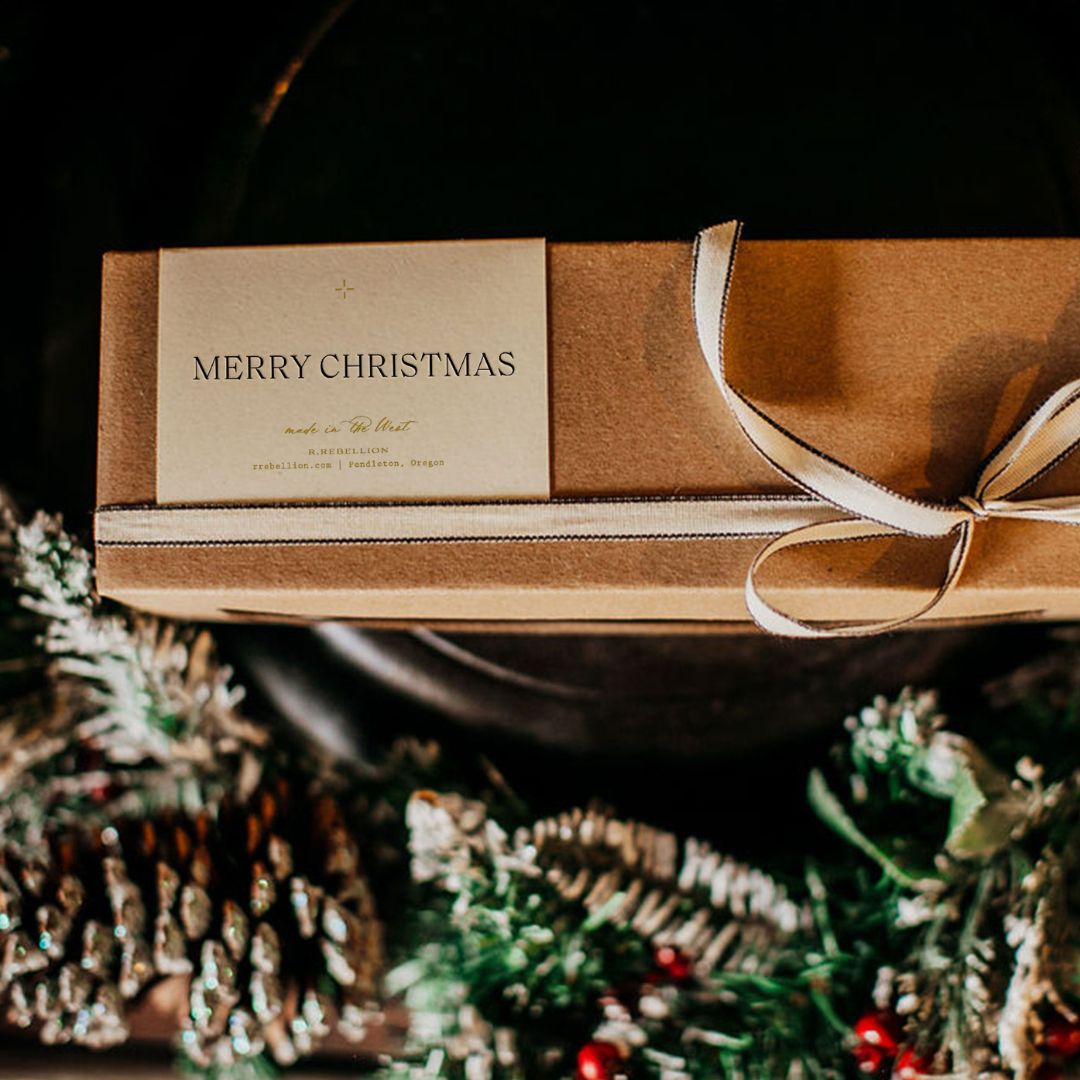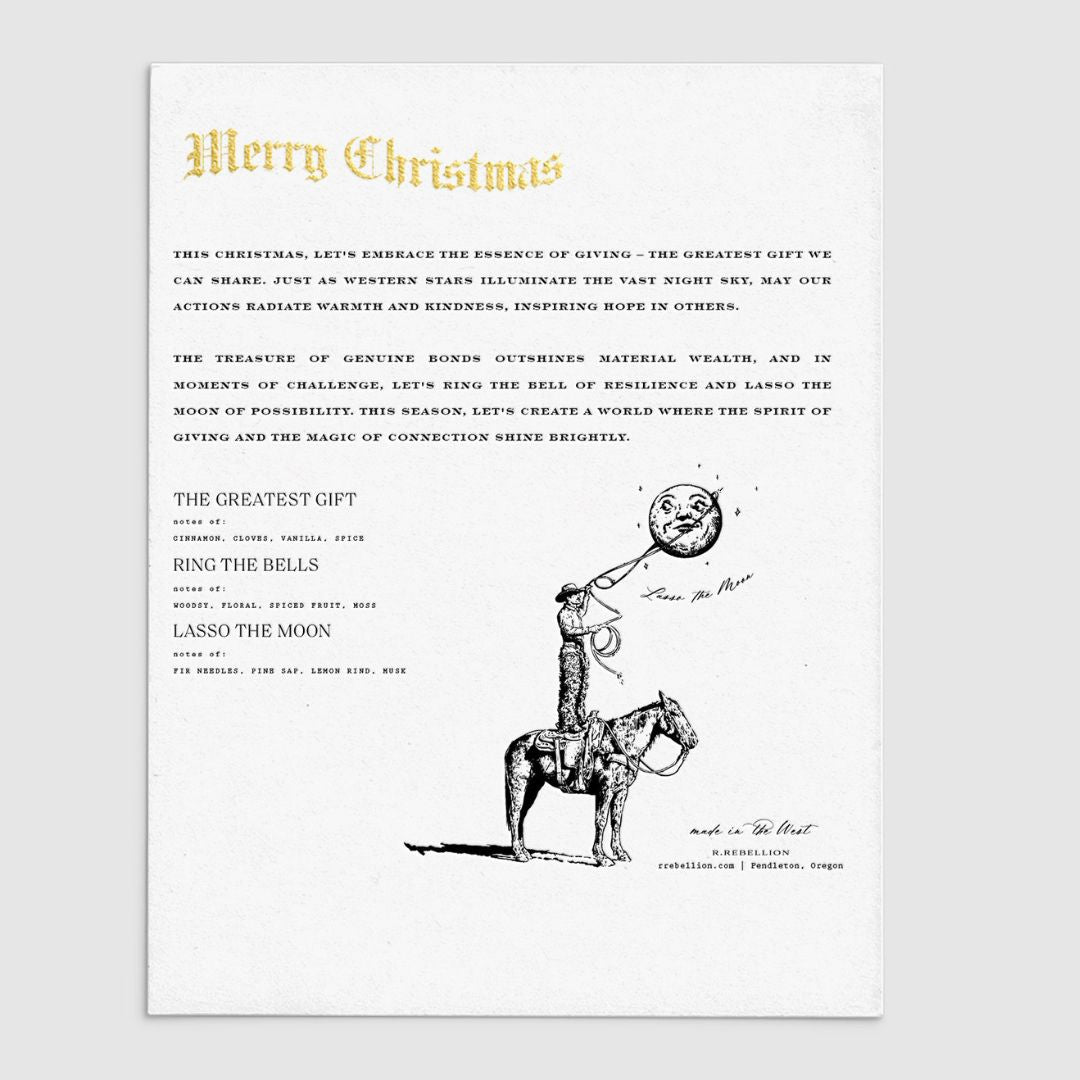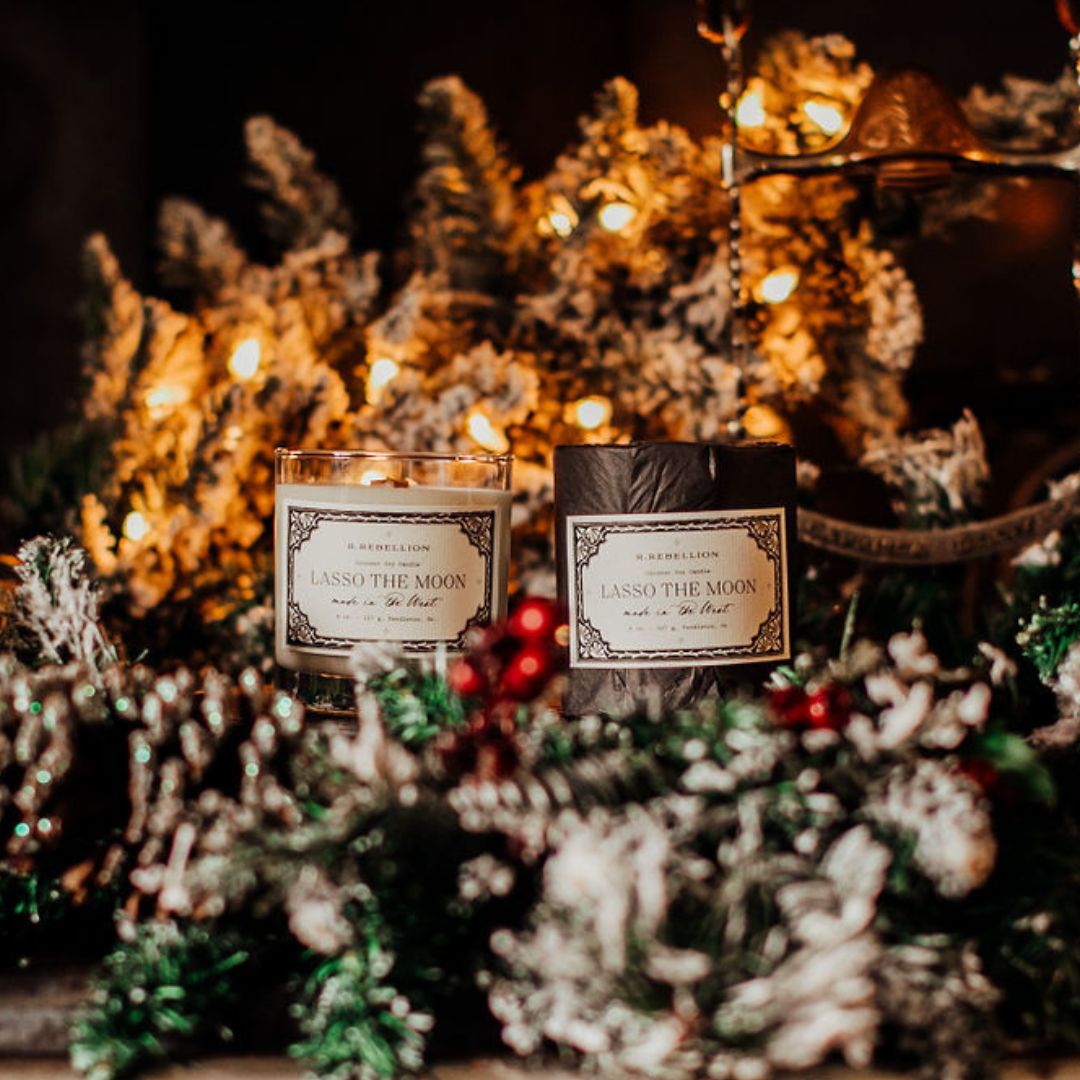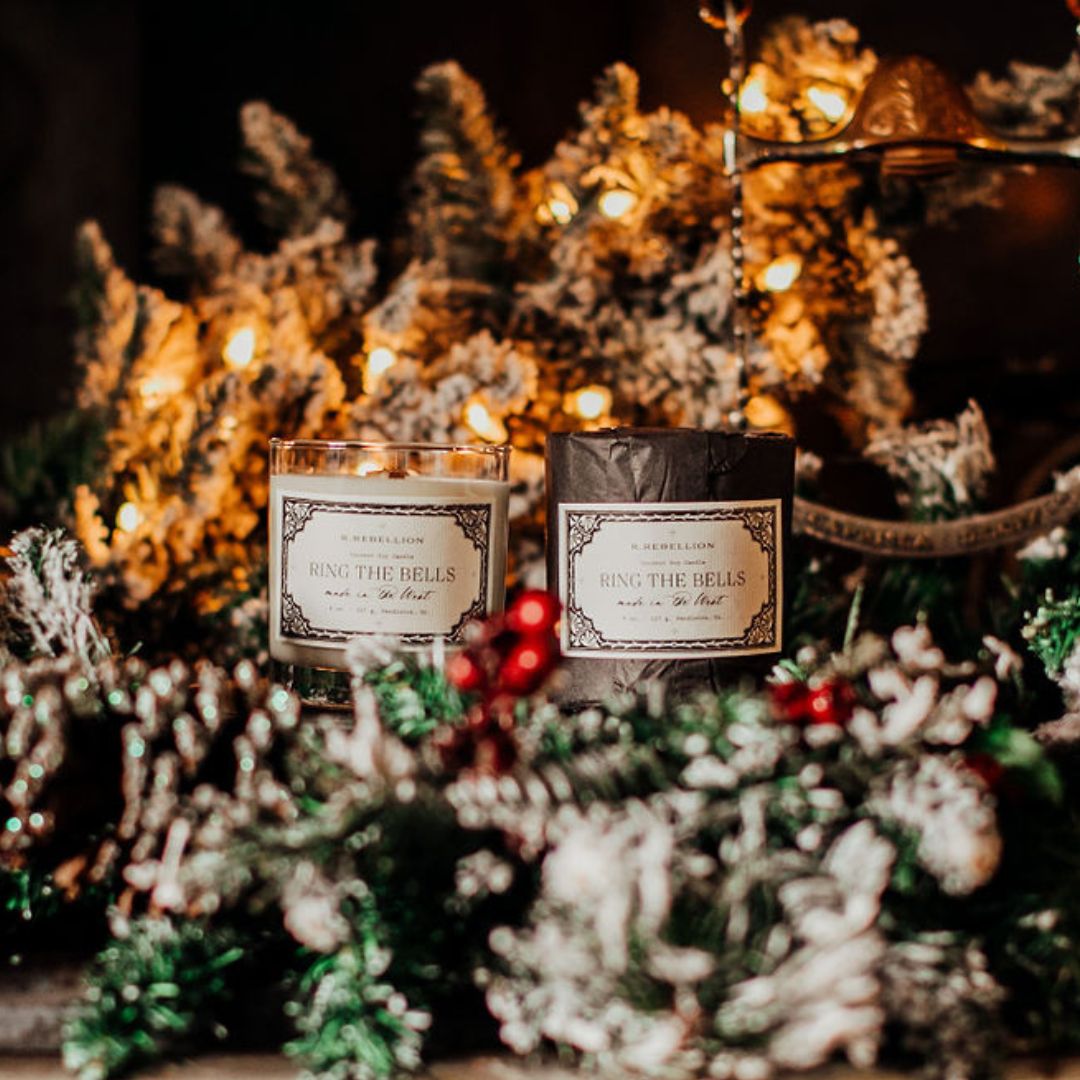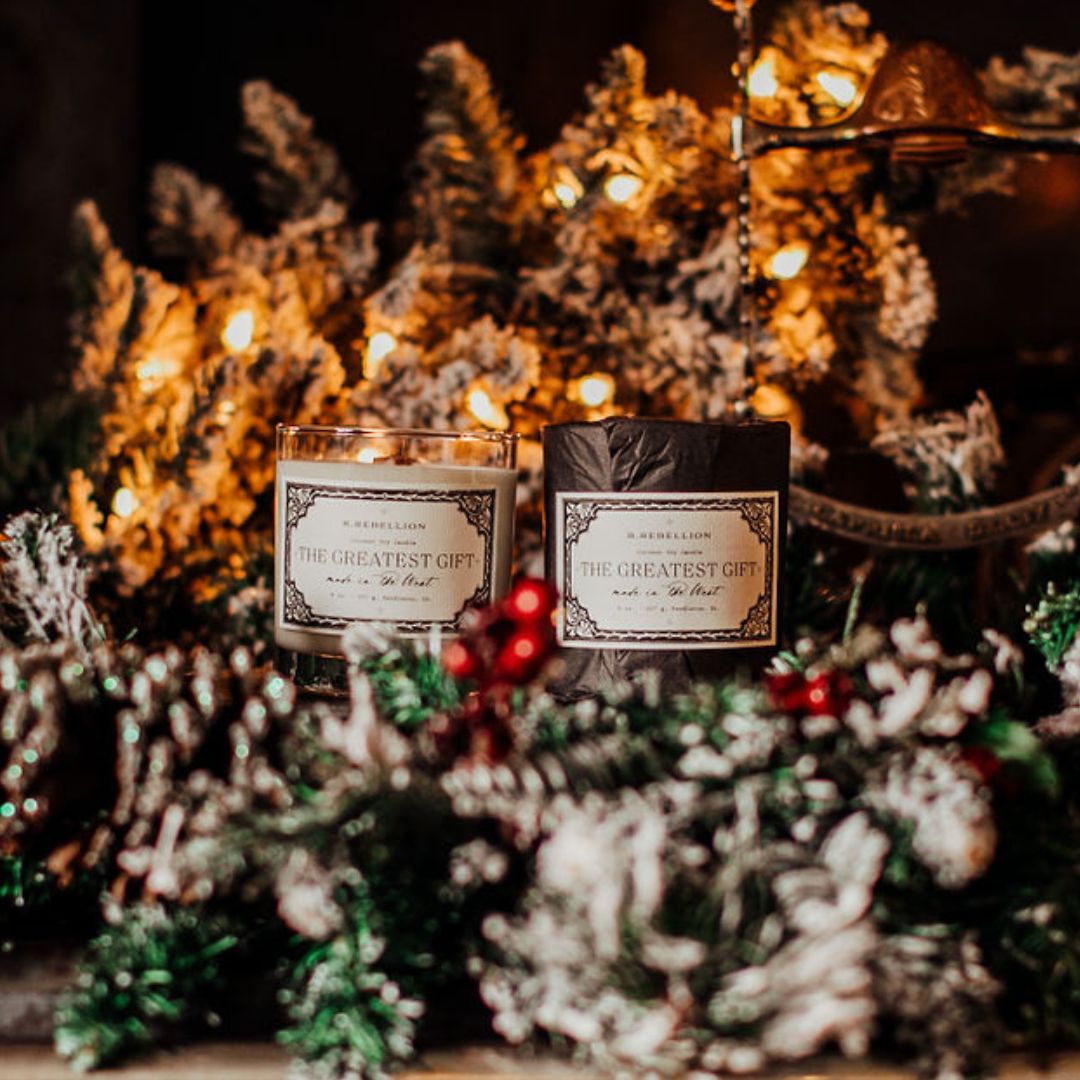 Merry Christmas Gift Candle Set of 3
PREORDER - Product will ship first week of November 2023.
Boxed set - three 8 oz candles, featuring a letterpress & gold foil label, cotton ribbon, and letterpress & gold foil insert with exclusive drawing "Lasso the Moon" by our favorite artist Aleen Guerra Hyer.  Inspired by our favorite Christmas movie, "It's a Wonderful Life" with a little Western twist.  
THE GREATEST GIFT - notes of: Cinnamon, Cloves, Vanilla, Spice
RING THE BELLS - notes of: Woodsy, Floral, Spiced Fruit, Moss
LASSO THE MOON - notes of: Fir Needles, Pine Sap, Lemon Rind, Musk

Each Candle:
Weight: 8 oz / 227 gr
Diameter: 3.30 in
Height: 3.75 in
Burn time: 40+
Vessel: Reusable Rocks Glass

Our candles are hand-poured in small batches with a luxurious blend of all-natural coconut + soy wax, wood wicks, phthalate-free fragrance oils, zero dyes, and always with love. Wood wicks are sustainably sourced, all-natural, and create a beautiful flame + soft crackle as they burn.

*Images are mock ups - will be replaced when we are finished printing in house on our 101 year old Chandler & Price Platen Press.